Click here to get this post in PDF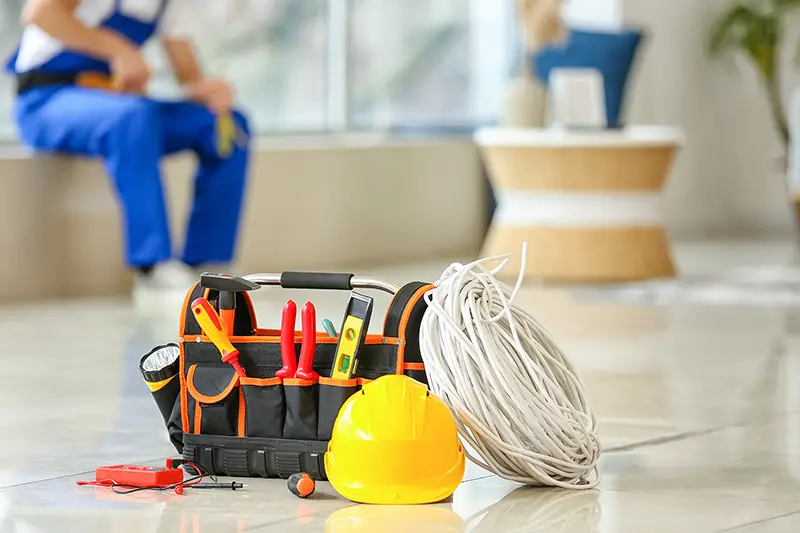 Insurance is a necessity for any business. It protects the owner from the everyday risks involved with the service they provide. For jobs that carry more risks than most, it's even more essential. 
Electricians are exposed to dangers on a day-to-day basis due to the nature of the profession. This is doubly true for self-employed electricians, who face the additional danger of losing their business if something goes wrong, despite their best efforts. At such times, having the appropriate electricians' insurance means you and your livelihood are protected.
Electricians need different types of insurance for their businesses to be comprehensively covered. Keep reading to find out some of the most important types to consider.
Employers' liability insurance 
Employers' liability insurance covers employers from all kinds of claims made over workplace accidents.
This type of insurance is a legal requirement for electricians that employ someone on any basis and carries severe penalties if it isn't in place when it should be. 
However, compensation claims are also often expensive to settle. So, even without legal consequences, electricians that have employees can't afford to go without this kind of insurance.
Public liability insurance
Similarly, public liability insurance covers self-employed electricians from claims made against them but from third parties. 
Electricians often enter the premises of businesses or private individuals. It isn't a legal requirement to hold this cover, but electricians should make sure that they have it, given how expensive compensation claims can be to settle.
Tool insurance
Any electrician knows the importance of the tools that they use. Without them, they wouldn't be able to complete jobs for customers or make money for their business.
So, it's important that their tools are insured against theft, loss, or damage. Tool insurance policies protect if anything happens to an electrician's tools, helping to replace them to minimise business disruption and earn a living.
Van insurance
Electricians rely upon vans to get them to and from work sites and store their essential tools. Should anything happen to an electrician's van, they would be severely impeded in carrying out work and producing income. Unfortunately, vans are also the targets of break-ins and tool thefts. That's why van insurance is essential for electricians.
The right coverage
This list isn't exhaustive. What insurance an electrician needs will depend on a number of factors unique to the business. The best thing to do is to get a quote from an expert to find out exactly what insurance is needed. 
You may also like: Factors to Consider When Choosing Small Business Insurance
Image source: Shutterstock.com