Click here to get this post in PDF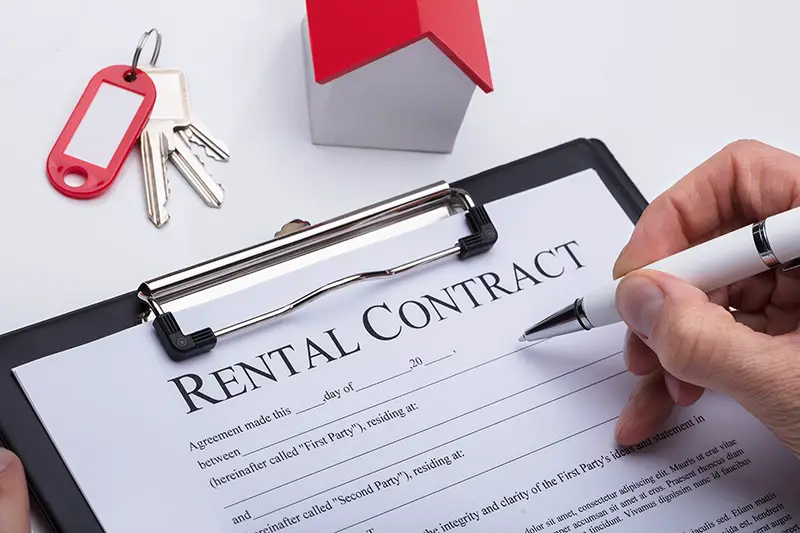 Having an overview of landlord tenant laws in Maryland can let you know if you need to work with a landlord tenant lawyer at Lusk Law Firm.
Required Disclosures
Landlords need to disclose specific information to their tenants in the rental agreement or lease, such as the rights to move-out and move-in inspections, as well as the identity of those authorized to act on the behalf of the landlord. Some of these required disclosures include information about the security deposits, whether the landlord charges nonrefundable fees, existing damages to rental property, information about registered sex offender databases, shared utility arrangements, and details on the installation and maintenance of carbon monoxide and smoke detectors. 
Security Deposit Limits and Return of Security Deposits
The law limits a certain amount a landlord is able to charge for a security deposit. In Maryland, this is only two months' rent. It must also be returned within 45 days after a tenant moves out. There are also some other restrictions set on deposits. Landlords need to provide a receipt that describes the rights to move-in and move-out inspections and the landlord needs to be present at each inspection. 
Small Claims Lawsuits
Tenants are able to sue landlords in small claims court in order to get their deposit back up to $5,000. Likewise, when rent arrears arise, a landlord can serve notice on a tenant using the non-payment of rent notice form from the AAOA.
Late Fees and Other Rent Rules
Landlord-tenant law also regulars many different rental-related issues, including the amount of notice landlords need to give tenants to increase rent and late fees. Late fees aren't able to exceed 5% of the rent due. In order to increase rent, landlords need to give tenants at least one month's notice in writing in order to increase rent charges or change another term of a rental agreement that is month to month. Two months' notice is required in Montgomery County. There are some different rules in cities that have rent stabilization. If you have a long-term lease then a landlord may not increase the rent until your lease ends, unless the lease has provisions for an increase. The lease should include the amount of rent, where rent is due, when it's due, how rent should be paid, and the amount of notice a landlord needs to increase rent. 
Right to Withhold Rent
Tenants are able to withhold rent in Maryland if the landlord doesn't take care of important repairs, such as a broken heater. In order to withhold rent, there needs to be many conditions met. The problem needs to be a major repair or a habituality problem, it needs to not be your fault, you have paid up in rent, and you have followed state rules regarding notifying your landlord. 
Eviction and Termination Rules
The law specifies how and when a landlord can terminate a tenancy. An example under state laws is a landlord can give a tenant who has breached the lease a quit notice to give the tenant 14 days to move out before the landlord files an eviction notice. The tenant needs to be acting in a way that presents a danger to other tenants, the property, guests, the landlord, or the tenant himself. If a tenant has not paid rent, then the landlord may file for eviction right away and give the tenant five days' notice to appear in court. If the tenant doesn't pay and the landlord wins then a tenant has only four days to vacate. If the tenant is able to pay the rent, fees, and court costs before the eviction order then the tenant is able to stay. 
Rent Stabilization
There is no statewide rent control but there are some cities, such as Takoma Park, that have rent stabilization laws. These laws limit how much rent a landlord can charge and how frequently the rent can increase. 
Retaliation and Discrimination
Landlords are not able to retaliate against a tenant who makes a good faith complaint regarding the rental premises or unit. This means landlords aren't able to threaten to bring or bring action against the tenant, decrease services the tenant is entitled to, or increase the rent arbitrarily. Under both federal and Maryland housing discrimination laws, the landlord can't discriminate against an applicant or tenant for rent on terms of familial status, disability, national origin, religion, sex, color, or race.  
You may also like: What is Subletting? Tips for Landlords, Tenants, and Subtenants
Image source: Shutterstock.com