Click here to get this post in PDF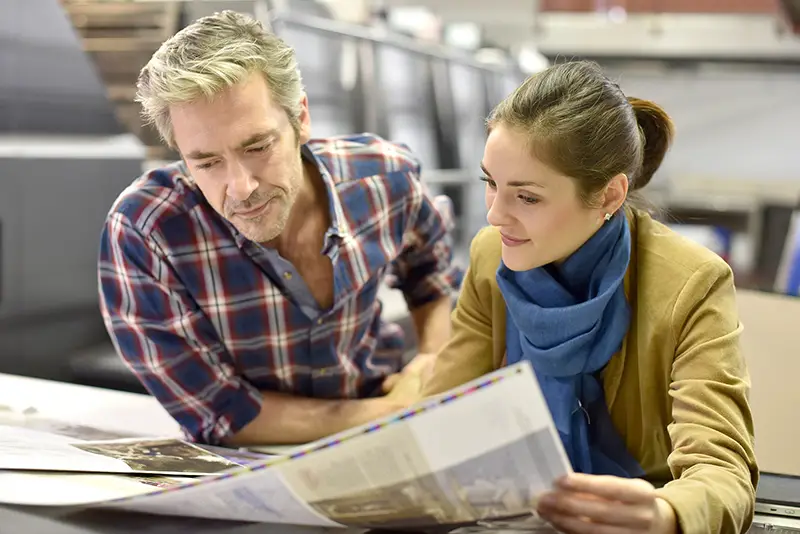 Every year, there are people predicting the death of publishing. They say that no one reads anymore, and that the model is unsustainable. They believe that people would rather watch a video than read a book. 
But despite what some people think, the publishing industry isn't dying—far from it. Worldwide, it's a $119 billion market, and US publishers achieved a 6.9% revenue increase in 2019. Even though sales of physical books may be down, the industry is evolving and creating accessible media for every segment of the population.
So, what does this mean for the future of the industry? Let's take a look 
Trends for the Future of Publishing 
Publishing has managed to survive and thrive by evolving alongside consumer trends and new technology. We saw this ability to evolve and innovate with the hugely successful introduction of eBooks, and we're seeing it now with other mediums and trends. Here are some of the trends driving the industry right now. 
Audiobooks—Making Books More Accessible
Many people struggle to read paper or eBooks, but that doesn't mean they don't enjoy great stories. Barry Oberholzer says audiobooks are making books accessible for people who have poor eyesight, have difficulty reading, or just don't have time to sit down with a book.
Now that most people have a smartphone that allows them to download media, audiobooks are seeing a huge boom, even surpassing eBook sales. From 2018-2019 alone, downloadable audiobook sales spiked 22%. They're extremely convenient for people who live busy lives, but still want to fit in some reading. 
A Boom in Independent Booksellers 
Many people who are concerned about the future of the publishing industry cite the closure of the largest bookstore chains. But what they don't see is that although these large bookstores are closing, there are more independent bookstores opening to take their place. 
Independent bookstores have more to offer customers than large chains. They are invested in their communities and are passionate about promoting their favorite books. Many customers value this personalized approach and appreciate getting recommendations from their local booksellers. 
As this trend continues, publishers will need to step up and help these bookstores succeed. By building relationships with independent bookstores, publishers can open up new opportunities and learn more about book buyers to help the industry thrive. 
Self-Publishing Going Strong 
Traditional publishing is still the preferred route for most would-be authors, but some are taking another route: self-publishing. Some authors decide to self-publish after finding no success in the traditional marketplace, but others simply prefer the freedom and control self-publishing offers them. 
Although self-publishing doesn't help big publishing houses, it will help provide more opportunities for industry professionals. Freelance editors, designers, and even marketers all help high-quality self-published material come to life. 
How Digital Marketing Will Shape Modern Publishing 
Before the internet, there were limited options for advertising and promoting books beyond print ads and book signings. Now, the industry has access to the powerful and ever-evolving toolkit of digital marketing. 
Websites, blogs, social media, even video book trailers and curated Spotify playlists—there are countless ways to promote new books and new authors in the Information Age. Publishers and authors need to develop multi-channel publishing strategies to get books into readers' hands (or earbuds!). 
Digital Book Events 
There are so many ways for authors to connect with today's readers. Platforms like YouTube, Facebook, and Twitch, are great for live streaming events, allowing readers to attend from all over the world. This type of access and connection builds audience loyalty and helps authors generate not only sales but also enthusiasm for future books. 
Email Newsletters 
Getting a reader's email address is powerful since it provides direct access to their attention. Authors and publishers can offer readers an incentive to sign up for a newsletter, then keep them up-to-date with interesting content and exciting updates.
Podcasting 
With the surge in audiobook popularity, it's not surprising that podcasts have taken off as well. Authors can use podcasting for marketing purposes, either as a way to build their own personal brand by starting a podcast or by joining other podcasts as featured guests. Authors and publishers can even use audio ads on podcasts to gain traction. 
Book Influencers 
One of the most powerful trends to emerge in digital marketing over the last several years is the phenomenon of influencers—people who have attracted an audience and have influence over them. Many brands work with influencers to promote their products and generate word-of-mouth interest. There are influencers in just about every niche, especially on Instagram. But for publishing, the influencers who matter are book influencers. 
Book influencers (often known as "bookstagrammers" on Instagram), post beautiful photos and videos or write blog posts about what they're reading. If they like a book, they can be a powerful source of new readers for an author. Authors often partner with book influencers to talk about their book and promote their work. 
Publishing: A Shifting Landscape 
Although the publishing industry has a bit of a stuffy reputation, it's actually quite undeserved. Over time, the industry has grown, evolved, and changed alongside society. With all of these exciting trends on the horizon, we can expect big things in 2021 and beyond.
You may also like: Keys to Successfully Identify Trends in Business
Image Source: Shutterstock.com