Click here to get this post in PDF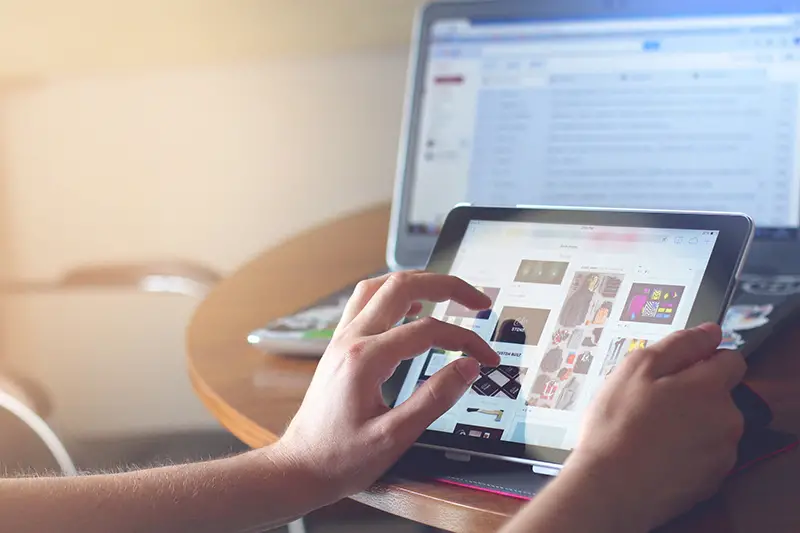 This article contains affiliate links. For more info, see disclosure.
Whether you're a digital or real-world website, you'll need to ensure that you have a website. They're simply too important not to have! However, it's crucial to remember that simply having a website won't help you. You need to have a good website — and we don't mean good by your standards, but by the standards of your visitors. If they like it, then your site will have a positive impact (or at least, it'll have potential). If they don't like it, then you'll struggle to find success! In this blog, we're going to look at some of the key things that people look for in a site. If you make sure that your website has these things, then you'll be on the right track!
First Impressions
People are a judgemental bunch. They just can't help it! When they land on your site, they'll make a judgement pretty quickly about whether your site is the real deal or not — and once that impression has been set, they'll be unlikely to change it. So for that reason, it's important to ensure that what they're seeing leads to a positive impression. The best way to do this is to work with a company that specializes in web design and development; they'll have the skills and experience you need to get a site that really works for your business. Once your visitor seems that your website design is on point, they'll be more likely to stick around and see what else you have to offer!
Plenty of Detail
The last thing a business website should be is mysterious. On your site, visitors will want to see that you're a real, trustworthy company. To do that, you should add as many contact details as possible. Does your website have a phone number, email address, social media channels, and so forth? How would they contact you if they needed help? Would it be easy for them to do so? As well as contact information, you should also share information about yourself, who your company is, things like that. It's not so much that visitors desperately want to read this stuff; it's more that people can have doubts about credibility if a website doesn't have these things. 
Well Written, Great Photos
There are some things that'll make a person think twice about the trustworthiness of a company—for example, the quality of the writing and photographs on their website. If there are multiple spelling and grammatical errors, then issues will arise. It's just one of those things that can make people doubt that the company knows what they're talking about. The same goes for photos. Of course, not everyone is a master of writing or taking photographs. They might have nothing to do with the skills that you do have. But they are important! If you don't have the skills you need, then look at hiring a professional to do the job for you. 
(Minimal) Annoying Features
You should treat your visitors with respect. After all, there's no shortage of websites that they could visit! And they chose yours. You can quite easily lose the interest of your visitors by having too many annoying features on your site, such as pop ups, autoplay videos with sound, dark patterns, and so on. Of course, you might wish to have a couple of those things (you may need email subscribers, after all). But if there's so many that it's impacting the quality of your website, then you'll have an issue. 
Staying Updated
Finally, people want to see that the website is actively managed. The internet has been around for a long time now, and, as such, there are many websites that are technically still online but which haven't been updated for years. As such, it's recommended that you work to let your visitors know that this is an actively managed website. Doing things like uploading blogs on a regular basis, tweaking the design, and incorporating thematic elements (such as Christmas decorations in December) will help to remove any doubts. 
Conclusion
And there we have it! It's not easy to get people to visit your website. It's even more difficult to get them to stay on your website and click around. As such, it's important not to give them any reason to leave your website before they've settled in. Take our tips above, and you'll be on your way to having a website that makes a positive first impression and which actively helps your business, rather than one that hurts it. 
You may also like: What are the Three Principles of Good Web Design?
Image source: Pexels.com