Click here to get this post in PDF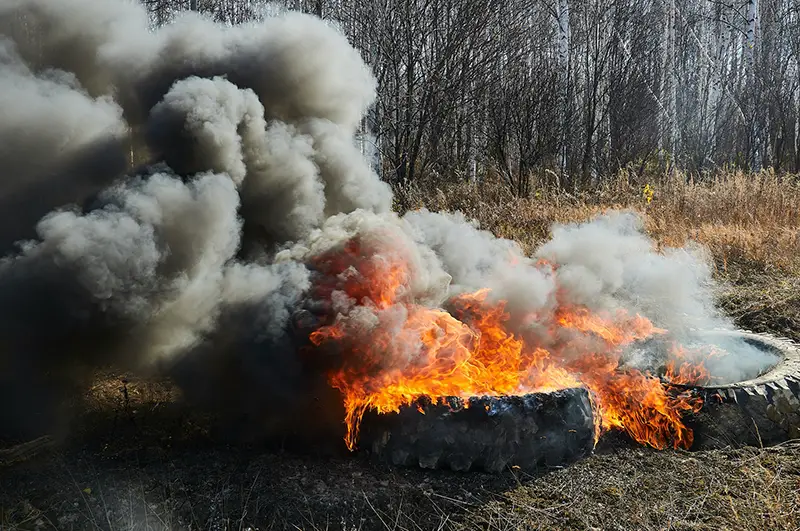 Carbon monoxide is an invisible, odorless gas that can be produced by malfunctioning or improperly used appliances. If you don't have a carbon monoxide detector in your home, you might not know when it's there. Carbon monoxide can do harm before it's even detected and cause serious health problems. In this blog post, we will discuss the effects of carbon monoxide so that you can protect yourself from it!
What is carbon monoxide, and what are the dangers of it?
Carbon monoxide is a  colorless, odorless gas produced by natural sources and man-made ones. This dangerous gas can't be seen or detected if it's present in the air without a carbon monoxide detector. When you breathe in carbon monoxide, it reduces the ability of your blood to carry oxygen throughout your body. This lack of oxygen can lead to death within minutes, which means it's really important for people to know what
How to detect if there's a leak in your home
There is a range of things that can create carbon monoxide. One way to check for leaks in your home is by checking if you have an increased level of readings from your CO detector or getting the proper detectors installed.
If you don't already have one, it's important to get a carbon monoxide detector installed in your home. There are many reasons to have one, and they're fairly inexpensive, so it's worth the investment.
Leaks can happen in your small business also:
It's important to be aware of leaks in your home but also in your small business. Carbon Monoxide is the leading cause of accidental poisoning deaths in the United States. It causes hundreds of deaths every year, and thousands more are sent to emergency rooms. Carbon monoxide (CO) is a tasteless, colorless gas that can quickly build up inside your small business without being detected.
We recommended following these tips to help keep your small business safe!
Get a Carbon Monoxide alarm!
Make sure the alarm is regularly tested!
Have your heating system and chimney inspected annually.
Use proper fuel–burning appliances and only use devices that produce the correct amount of heat.
Install a battery-operated or pluggable carbon monoxide detector with an audible alarm in your home and near sleeping areas.
Minimize sources of CO (exhaust leaks, gas stoves, furnaces) by following manufacturers' instructions or having repairs performed by qualified service personnel.
The effects that can happen before you're even detected
Carbon monoxide can do damage before you know it's there. If the CO levels in your home are high, then people who live inside could be at risk for serious health problems like heart attacks and strokes. That's why checking for any leaks is important!
It can cause health problems such as:
Headaches
Dizziness
Nausea
Disorientation
Long-term exposure could lead to death
Signs that something might be wrong with your appliances or gas stovetop, and how to fix them
It's important to know the signs that something may be wrong with your appliances or gas stovetop. You might notice an increase in CO levels, for example, if you're cooking with a gas stove and there is little ventilation because it's cold outside. Be sure to fix the problem right away so that you don't cause serious health problems.
There are some really simple steps you can take to solve these issues:
Turn off the stovetop and make sure there is plenty of ventilation
Check your oven for any leaks or improper use that will produce CO (like when you leave it on after finishing cooking)
Clean out your fireplace before using it again to prevent another CO leak
Replace old appliances with new ones if they start showing signs of wear from age.
Conclusion:
In this blog post, we've talked about how carbon monoxide can do harm before it's even detected and the signs of its presence in your home. Be sure to get a CO detector in your home and know the signs of a leak.  If you notice a sudden change in CO levels, be sure to take care of the problem right away!
You may also like: 5 Likely Polluters of Your Air
Image source: Unsplash.com