Click here to get this post in PDF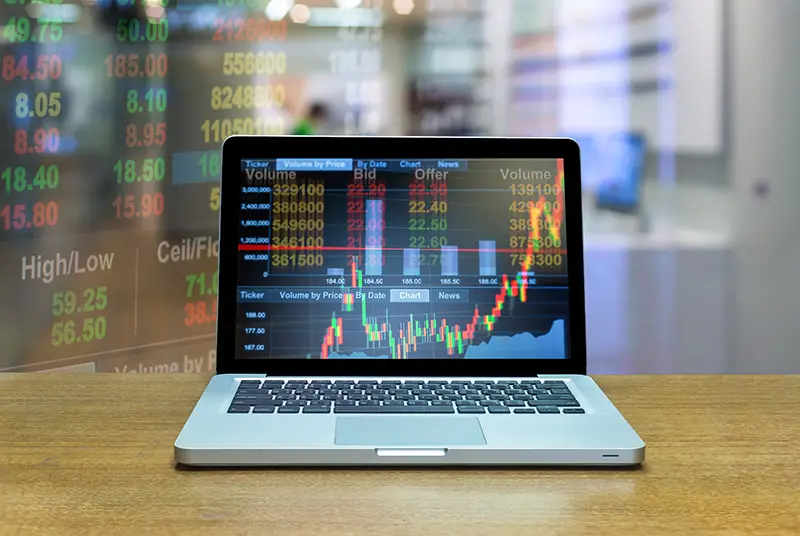 Since the advent of low-cost brokerage services, trading software has improved greatly as more and more retail investors have been drawn into the financial markets by the promise of profit.
People who trade financial products on a regular basis use technical analysis as their primary tool, and a platform like MetaTrader makes it easier to do many operations at once or develop a solid system that generates trading signals based on predefined criteria. MetaTrader allows investors to analyze various financial instruments, especially forex, and conduct trades with hundreds of brokerage companies.
In spite of its origins as a forex trading platform, it's now used to trade a wide range of financial instruments, from stocks to futures to options to cryptocurrencies. In this article, we'll provide you with information on what are the main advantages and benefits investors can get from the use of MetaTrader4. 
Traders Can Learn Many Things From Video Tutorials
From the most experienced to the most inexperienced, many traders have contributed a wealth of information about MetaTrader to help people who are just beginning to learn about the platform. For example, you may learn how to do technical analysis on an asset, how to alter the MT4's margin requirements, or even construct a trading robot using the platform.
Most of these seminars are free, but you can also find more advanced courses if you're ready to spend a few hundred dollars. Your trading success will rely on how dedicated you are about it.
Availability
MacOS, Linux, and Windows can all run MetaTrader 4 and 5, the most recent versions of the program. As time goes by and MetaTrader becomes more and more popular in growing financial markets, the company decided to create MetaTrader 4 Mac version, which allows Mac users to use this software with its full features and tools (this will be discussed below). The desktop version of the program offers the most functions because of the clear constraints on-screen area that phones have. There is a version for Android and iOS that can be downloaded.
Typically, brokers pay the firm a fee for implementing the solution with their internal systems. Thus the program may be downloaded for free.
Lots Of Useful Tools
MetaTrader 4, as well as other third-party trading platforms, are accessible via brokers. While it may seem to be exclusive, it is not at all; many brokers' marketing literature portrays it as such. A third-party trading platform like MetaTrader is used by certain brokers who do not have their own proprietary software. "MetaTrader Brokers" refer to brokers that utilize MetaTrader as their main trading platform.
There is a one-time charge of roughly $100,000 for a complete license of MetaTrader 4, plus extra monthly fees of at least $15,000 for hosting, bridge, 24/5 support, and numerous other services required to make use of MetaTrader 4.
While retail traders throughout the globe use MetaQuotes client software to access the broker's pricing, charts, and trades, the broker is in charge of the server component supplied by MetaQuotes.
MetaTrader 4 is the most popular trading platform because of its long history in the retail market, the ability to build and download Expert Advisors, and the existence of the MT4 community. A professional trading experience may be had by both novice and experienced traders using MetaTrader 4 at every stage of their journey.
Another benefit is that the community may provide "plugins," or tools and features, to enhance the overall experience. Start trading fast and effortlessly with the help of brokers. MT4's powerful trading function makes it possible to create complicated trading algorithms that would otherwise be impossible.
Aside from add-ons, MT4 features over 20 analytical items and 30 technical indicators pre-installed by default. To maximize your trading potential, it doesn't matter how simple or complex your trading method is. Market, stop, limit, and take-profit orders are all supported by MetaTrader.
Copy Trading And Algo Trading
Want to trade all day but are short on time? No issue, MetaTrader 4 offers capabilities that enable you to imitate the transactions of other traders automatically.
Choosing a service provider and subscribing to their trading signal or strategy on the site is all that is required.
You may join the tens of thousands of traders who have already mastered this strategy and earn handsomely. There are many traders that use this service to increase their trading volume or adopt a "hands-off" method of trading.
The ability of MT4 users to create their own automated trading scripts and robots (known as "Expert Advisors") was a major factor in the platform's success. 
Once you've mastered your MT4, you'll be able to do just about anything with it. In addition, you can take advantage of the automatic trading chances supplied by Expert Advisors in particular.
When it comes to testing, creating, and optimizing new trading algorithms for all of your transactions, MetaTrader 4 is an ideal platform. Metatrader 4's open code library and the Metatrader 4 marketplace allow users to upload and sell their own trading applications.
You may also like: What Is A White Label Crypto Exchange Software?
Image source: Shutterstock.com