Click here to get this post in PDF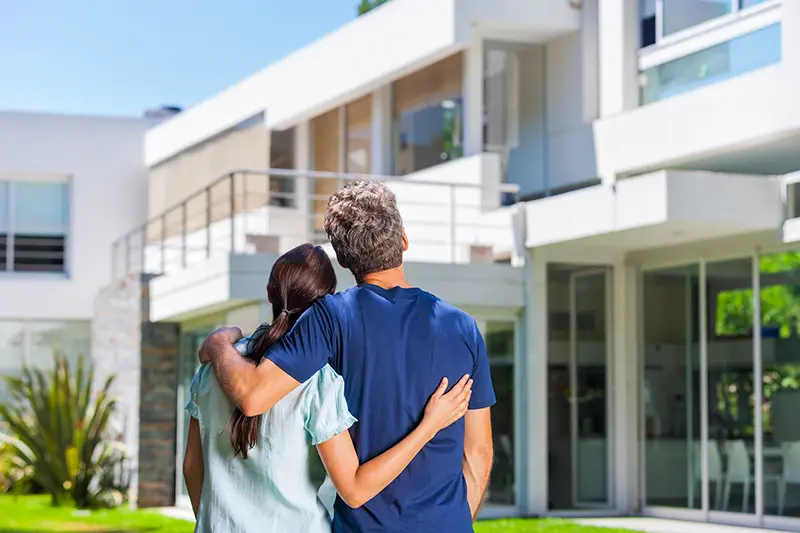 Most people want to own a home at some point in life. When it comes to acquiring a home, budgeting sometimes we budget on the home's value only. Yet, there are some added costs such as closing costs.
Closing costs include costs paid besides the mentioned price of the home. They are not counted in the mentioned price. These charges apply to both the homeowner and the purchaser. The money is for service providers who help complete the whole transaction.
Closing costs covered by the buyer
A buyer has two types of closing costs:
Costs related to buying a home & taking out a home loan.
These are the costs incurred through the lender and third parties. Lenders and third parties charge a variety of fees to cover for:
Processing all the applicant's paperwork.
Examining their borrowing cases.
Creating and processing a loan.
Costs associated with owning a home.
Costs to cover homeownership. These costs include:
Homeowners association dues
These costs can be included in the mortgage loan amount. Therefore, it can be paid through monthly installments.
Lender fees
Lender fees vary from lender to lender. Your lender may be a bank or any financial institution. Borrowers are advised to move from lender to lender to weigh out options such as interest rates. This will help them find a favorable lender according to their budget. Some lenders may offer to make borrowers pay for discount points to receive lower interest rates.
Lenders should give you a quote the earliest possible after your application. This shows everything about the loan and other information related to the loan. These figures might fluctuate by closing day; thus, you should be open-minded during the closing date. Before closing the transaction, you should be given a closing disclosure form.
This form shows the final amount and the estimated one. If the prices have changed with a large margin, beware, and consult with your lender.
Third-party fees
These are costs paid to home inspectors and attorneys. Some third-party fees are fixed while others are negotiable, depending on the party involved. Third-party fees are not usually expensive. They are valued at about $20 to $100.
Appraisal fees are examples of third-party fees. The appraisal fees are paid to finance those who assess the value of the home being purchased. Consequently, it is used to figure out an estimate of your loan. Once a value is placed, the lender makes offers based on the loan-to-value ratio. Typical appraisal fees fall anywhere between $300 to $450. The appraisal fee is mostly judged using comparable homes and extra space covered by the property.
However, this price may increase or reduce depending on the following factors:
Condition of the home and the need to do repairs
Time and input needed in the appraisal
Structures within the property
Other third-party costs include:
Credit report fee: a credit report is information a lender gets concerning the borrower's credit history.
Tax service fee: this monitors borrowers' tax to ensure they are paying taxes.
Mortgage insurance: acts as security for your loan. It varies according to your input and the value of the loan.
Homeowner fees
Homeowner fees include:
Property tax: this is determined by the income of the borrower and local government.
Homeowner insurance: these are costs involved in shielding your home in case of any unintentional risks.
Homeowners association dues: charged for if the home is in arrears with a homeowners association. This money is for improvements for houses in the association.
Escrow account fees: go towards establishing an account for taxes and insurance. It is a safe space for money before it is transferred to relevant parties. Money held here is inaccessible unless a transaction is over.
Sellers' closing costs
Sellers' closing costs are not as much as buyers' closing costs. The main cost they incur is in giving commission to all agents. The commission ranges between 5% to 8%, but the standard is 6%.
Another major cost is fees related to property rights like the transfer tax. This is money paid to give ownership rights to the buyer.
A seller may also incur costs in-home repairs that need less money.
Conclusion
Just like Richard Morrison Vancouver says, a lot of factors should be considered when getting a home. Closing costs is one of the factors that delays the entire process of getting your home. A tip for you is that you plan for all costs involved in purchasing a home beforehand.
You may also like: Mortgage Advice with CM Mortgages for New Home Buyers During Covid
Image source: Shutterstock.com