Click here to get this post in PDF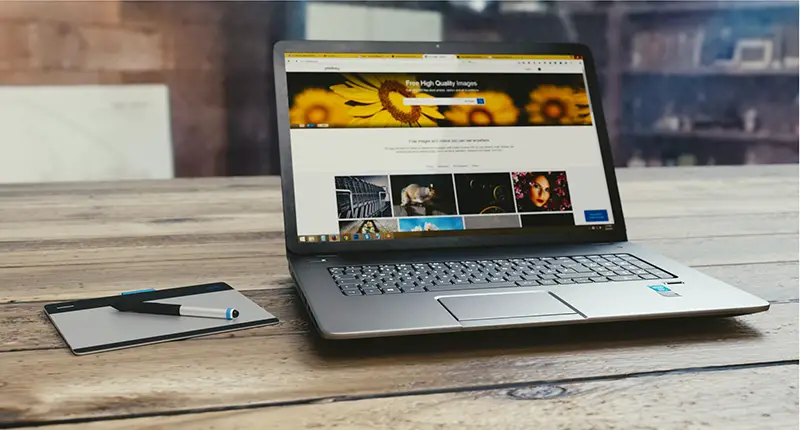 This article contains affiliate links. For more info, see disclosure.
The legal industry is very competitive, and this high level of competition extends the law firm's websites. While setting up a successful website may seem extremely difficult, it is much easier if you set a clear group of goals before beginning work on your site. It's best to have a goal for what you want each page on your site to accomplish. This article will list and describe five things that your website should accomplish on a page-by-page basis. Of course, your goals may differ. However, this list should provide an excellent place to start. When you are ready to dive deeper into the project, it's best to consult a legal website design firm, as they can create a site that is designed with the end user in mind. Read on to learn more about the five things that your law firm's website should accomplish.
Your Home Page Should Draw Visitors In & Keep Them on the Site
If your website is properly SEO-optimized, visitors will land on many different pages of your site, depending on what they're searching for. However, your home page is still arguably the most important page of your site. A large percentage of your visitors will still see your home page first.
Your home page should provide a brief introduction to your firm and to the rest of your site. You'll want to quickly specify what sort of cases your firm takes, highlight recent successes, and cover the history of the firm. Of course, all these sections of your home page should link to the relevant page elsewhere on your site. 
Recent Successful Cases Should Be Highlighted
Another vital page for your firm's site is its case results page. In fact, this topic is so important for legal websites that some firms have multiple case results pages. This is more common for large firms that have attorneys specializing in different areas of law. Even a small law firm should have at least one case results page.
Your firm's case results page should highlight several successful cases. If your cases often result in financial settlements, you should note several large settlements that your firm won in the last year or two. This page should also include testimonials from various clients.
Visitors Must Be Introduced to Your Firm's Attorneys
While nearly all firms will include a home page and a case results page on their sites, some overlook the attorney bio page. This page is important for several reasons. First of all, it can establish credibility for your attorneys. Secondly, it can begin to establish a personal connection between your firm and a potential client.
The bios of your firm's attorneys should be positive, yet fact-based. Some firms make the mistake of using these bios as marketing content, but visitors want to learn the details of an attorney's education and career. It is also important that each attorney bio include a picture. If you are the only attorney in your firm, it may be a good idea to include a bio of your paralegal, as this will show visitors that multiple people will be working on their case.
SEO-Optimized Practice Area Pages are a Must
As previously mentioned, SEO is indispensable for law firms. While every page of your site should be optimized, perhaps the most important pages for SEO are the practice area pages. This is because these pages offer you the opportunity to target many different keywords. It's a good idea to have several practice area pages, even if your firm specializes in just one area of the law.
For example, a personal injury firm should have pages for each type of personal injury case. If your firm takes many work-related injury cases and many car accident cases, there should be separate pages on your site for each. If you combined these pages into one, you will get reduced search engine traffic than you would if you created separate pages that were optimized for different terms. 
Your Site's Blog Should Be Informative & Personable
If you've visited the successful sites of other firms, you have no doubt noticed that these sites all have blogs. It is important for your site to include a blog for two reasons. First, it can inform potential clients of your law firm's successful cases, charity work, and awards. Secondly, including a blog on your firm's site is vital for SEO.
A blog will allow you to target trending search terms and to ensure that the terms your site is optimized for are not outdated. It isn't a substitute for updating the rest of your site. Instead, you should look at your site's blog page as an enhancement for the SEO work on the other pages.
Working with a Design Firm
The vast majority of successful firms hire a design agency to work on their website. This is because a law firm's site really needs to look great and work smoothly to stand out in this competitive sector. While many design firms will create sites for whoever pays them, it's a good idea to go with a firm that specializes in designing law firm's sites. Such a design agency will be able to create a site that is designed with the end-user in mind.
You may also like: 10 Things You Should Look for in Website Design Company
Image source: Pexels.com