Click here to get this post in PDF
A recent long haul flight to the UAE to host a series of corporate self-empowerment seminars meant watching at least one film. 'Burnt', starring Bradley Cooper and Sienna Miller, got my interest because the trailer said it was about a rock star chef with bad habits. Cooper plays Alex Jones; a brilliant chef with two Michelin stars in pursuit of his third with the help of Miller's character Helene – an equally brilliant emerging chef.
'Burnt' reinforces a core principle about how to succeed in business and the value of working as a focused team to around a common purpose. The utterance from Alex Jones when informed that Michelin star judges were believed to be dining at the restaurant summarizes this principle:
'We do what we do and we do it together'
As a small to medium sized business owner you will be faced with doing most of the tasks yourself. Budget constraints, issues with cash flow, slow turnover, limited market share etc. all affect your ability to recruit the right people at a competitive market rate. Sometimes there simply isn't enough profit / money to go around so you try to do as many things as possible. Perhaps there are benefits in replacing this 'do it myself' attitude with a 'do it ourselves' mindset. We achieve much more together than we will ever do on our own. The quality of the support and the benefit to the other party are crucial.
How does the support help you achieve your mission and what is the other party getting in return? How is this deal a win/win for both of you? Some people will join forces with you for non-pecuniary rewards, to develop a long term business relationship, to learn from you or for other reasons that do not involve a direct exchange of labour for money. Emotional currency or the support /comfort people feel as you interact with them has value in business. This is part of the reason some deals are done over a cocktail, on the golf course, after dinner, on vacation or over a coffee.
Forming alliances with people who bring specific skills/contacts/acumen to a project is good for business. Actively supporting the continual professional development of those with whom you work is an excellent investment. The emerging practice of mental health days allows individuals to take a break from the routine of their work to reinvigorate him or herself thus preventing or a least reducing the likelihood of becoming exhausted by work.
The striker on a football team is lauded, however, it was always a collective effort in skillfully passing the ball to him or her in order to score the goal. Forbes Magazine (Oct 2016) published that China and Philippines are reportedly set to agree a joint exploration for oil in the South China Sea.
Create the time to objectively assess your progress to date. Your business will be more profitable by consciously utilizing all the human and other productive resources at its disposal.
About the Author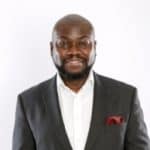 Malik Muhammad was raised and educated in Jamaica, read law in London and is the conceptualiser of The Empowerment Mastery System.
Malik enjoys vegan cooking, quad biking, jazz and yoga. He is an after dinner speaker, workshop facilitator and convenes international & corporate inspirational seminars.
Malik is the host of online talk show 'Reasoning Sessions' and specialises in sharing self-empowerment strategies with diverse and multi-faith audiences.