Click here to get this post in PDF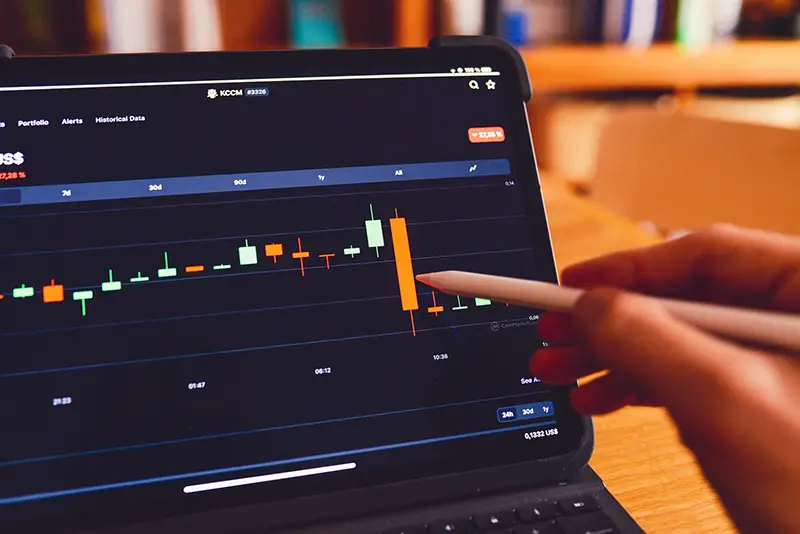 Day trading is a popular way to make money but can also be risky. It involves buying and selling stocks quickly to capitalize on small price movements. The goal is to profit from the difference between the buy and sell prices. It takes skill and knowledge. This WB trading review of day trading tips can help you be a successful day trader.
Understand Your Risk Tolerance 
It's essential to understand your risk tolerance before you begin day trading. How much money are you willing to lose? Do you like high-risk trades or prefer low-risk trades? Understanding limits will help you determine which strategies are best for you. 
Start Small 
Day trading isn't something that should be taken lightly — it takes time, dedication, and practice to succeed. With that in mind, starting small and gradually increasing your investments is wise as you become more comfortable with the process. Create a plan for when and why you will buy or sell specific stocks so that your decisions don't become too emotional or impulsive once the market starts moving quickly.  
Use A Trading Simulator 
If you're new to day trading, one great way to practice is using a trading simulator. With these programs, users can create pretend portfolios with virtual money and practice their strategies before putting real money at risk. Using a simulator will give you experience with different types of trades and help build confidence in yourself as an investor and trader before diving into the markets for real money.
There are a few different types of trade simulators. One popular option is a desktop application that you install on your computer. These applications typically have more features than online or mobile apps, allowing for more in-depth analysis. However, they can also be more expensive.
Online trade simulators are a good choice if you're looking for a more affordable option. They typically have fewer features than desktop applications, but they're free to use and offer a good amount of customization. Additionally, many mobile apps provide trade simulations. These apps are generally less expensive than desktop or online applications and are perfect for those who want to practice trading on the go.
Know When To Sell 
Knowing when to get out of a trade is just as important as knowing when to get into one. Many traders have fallen into the trap of holding onto a losing position for too long, hoping it will recover and turn into a winner. This rarely works out, so it's vital to set predetermined exit points before entering any trade so that if things don't go as planned, you know when it's time to cut your losses and move on without taking too much of a hit. 
Set Clear Goals 
Day trading requires discipline and focus, so you must set clear goals for yourself before you begin. Decide how much money you want to make each month, what kind of return on investment (ROI) you expect from each trade, and how much risk you're willing to take on. These goals will help guide your decisions as you navigate the world of day trading.  
Monitor The Markets 
Monitoring the stock market is very crucial for your success. Keep track of news updates that could affect the price of specific stocks and use technical analysis to understand how different factors could affect the price in either direction.
Use Technical Analysis Tools 
One of the best tools available for day traders is technical analysis software. This type of software helps traders identify trends in stock prices by analyzing data points such as volume, momentum, moving averages, and more. It can be used to find potential entry and exit points for trades and determine when it might be wise to stay away from certain investments altogether.
There are a few types of technical analysis software to choose from, but two of the most popular options are TradingView and Metastock. Both offer various features to help traders make informed decisions about their investments.
TradingView is a web-based platform that offers free basic and paid premium plans. The free plan includes all of the platform's features, while the premium plan provides additional tools such as real-time data and charts, advanced indicators, and analyst ratings.
Metastock is a desktop application that offers a variety of subscription plans. All plans include access to the application's features, but higher-priced plans offer more data and analysis tools.
Do Your Research 
Researching stocks before investing in them is essential for successful day trading. Look at the fundamentals of each stock—including financial statements, news articles, and analyst ratings—and compare them against one another to find the ones with the best potential for success over the short term. Doing this research will help ensure that you don't make costly mistakes while day trading. 
Final Thoughts
Day trading can be an exciting way to make money, but it requires skill, knowledge, and risk management strategies to succeed. There are many vital elements that every successful trader should incorporate into their strategy if they want consistent profits over time. With this WB trading review of day trading tips, you'll be on your way to becoming a successful day trader!
You may also like: 3 Most Basic Concepts Of Online Currency Trading
Image source: Unsplash.com