Click here to get this post in PDF
Becoming an electrician can be a rewarding career for those who want to work with their hands and be challenged. However, becoming an electrician requires a lot of training and skills in many different areas. Being able to assess how your career will improve continually will serve you well. This post looks at five ways you can become a better electrician.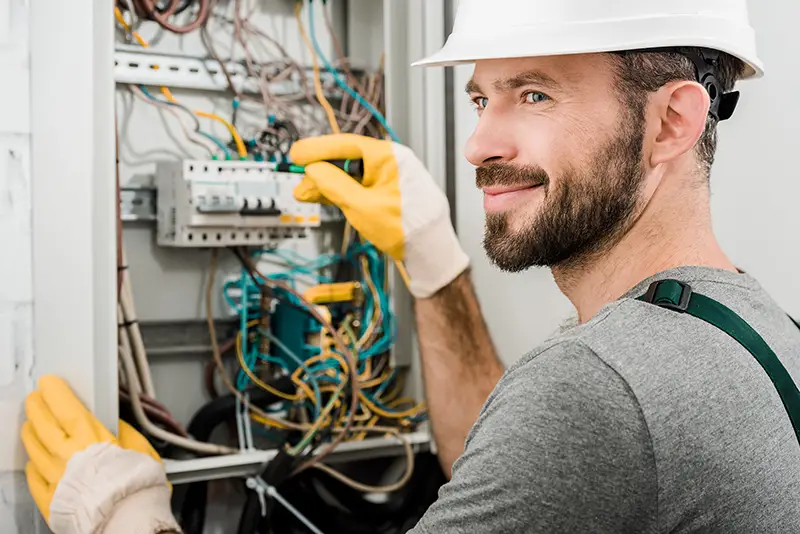 Improve your people skills
People skills are a must for electricians. If you don't have the people skills, this career is not for you. You'll be working with clients, which means you'll want to make them feel comfortable and at ease.
Improve your marketing
If you want to become a better electrician, you must learn about marketing. Marketing is not just for those in the business world. If you're good at what you do, and people like what they see when they look at your work, chances are they will tell others about you. You also need to communicate effectively with your customers and team members, including developing a marketing plan and knowing how to write an effective advertisement.
The best way to improve your skills is by reading marketing books or taking marketing classes. This will allow you to understand the different marketing principles, including how branding works, the psychology behind advertising, and what makes people buy. Understanding these principles will help increase your customer base and develop repeat business! You'll see why it's essential for your business to have a good website design or logo.
Work with the best materials.
The materials you use to make all the difference in the world. They affect how your work will look and how safe it is. You want to make sure you're using the best materials to get the job done quickly and safely.
For example, if you need a wire for an electrical project, don't just pick up any wire lying around–the insulation could be faulty, or it might not fit with what you're doing. Always make sure that you're using high-quality materials such as an ip rated junction box when working on an electrical project.
Keep up with new skills and techniques.
There's no time like the present to learn and enhance your skills.
New skills and techniques are always available for electricians because there are constant updates for the job. As an electrician, you need to know that will change over time and new technology will be introduced, so staying on top of those changes is important. 
For instance, the National Fire Protection Association (NFPA) is a massive resource for information on safety codes and standards that affect electricians. NFPA releases new regulations every three years because they're trying to keep up with recent trends in electricity, like solar-powered homes or smart homes. The codes can change at any time to accommodate these changes in technology and needs, which means it's essential to focus on staying up-to-date with them.
Take on board feedback to continually improve.
One essential habit for any professional to cultivate is listening and taking feedback. Electricians are no exception.
It's always a challenge to know how you're doing. It can be tough to get a sense of your performance if you're an electrician because you're often working on a problem that other people have created. Feedback from your customers is invaluable in helping you know how well you're performing and where improvements might be needed.
You may also like: How to Grow an Electrical Business in 2021
Image source: Shutterstock.com