Click here to get this post in PDF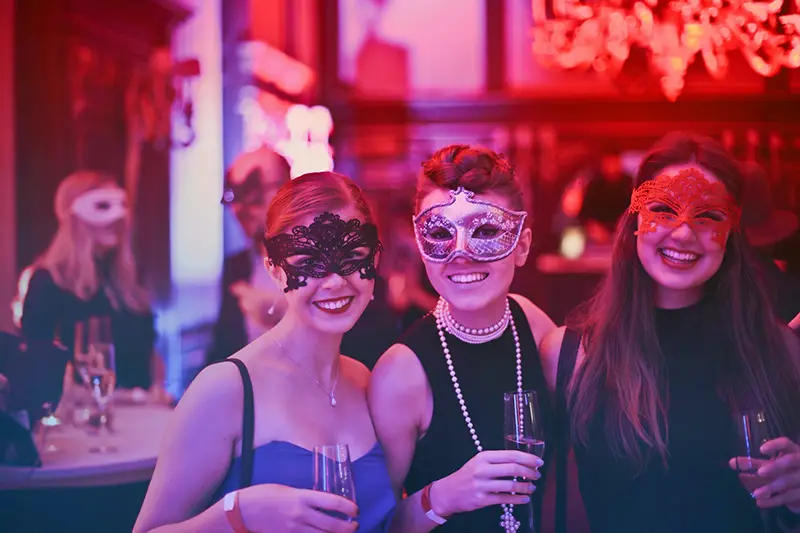 It comes to no surprise that most employees thoroughly look forward to a decent party each year, to blow off some steam and feel appreciated by their employers. Planning the perfect business party can be relatively complex however, as you have to find the right kind of entertainment for such a broad range of people. Accommodating age groups that can literally vary from young teenagers all the way through to the hard-workers in their 70's, can be a difficult task, and you wont always be able to make every one happy. Luckily, there's a one stop-shop for corporate entertainment ideas that can help take the edge off, and inspire you, with the hopes that they will be talking about this event for years to come! 
Consider the date 
Take a moment to consider the type of business that you are running. If you are a Monday-to-Friday office, you obviously don't want to have the party mid-week. Friday nights are an option, but a lot of workers are really defeated by the time Friday rolls around, so consider the type of work you do, and whether or not a Saturday party would be more enjoyable so that nobody has to rush home from the office, get home, get changed, then be back at the venue within a quick turnaround. If you are open weekends as well, picking a date can be a little harder for the staff. If closing up early is not an option, ask around the staff members who would be happy to work, rather than attending the shindig. You may be surprised at how many people would be happy to swap a shift to let their co-workers attend a function that they themselves are not interested in. Alternatively, I have never been angry at a business with a sign in the window saying "Closed for staff party, to thank and acknowledge our amazing team". In fact, it has always encouraged me to return to that place of business, knowing that they are happy to lose one day of revenue to give their employees a good night out, that they definitely deserve. If this is genuinely not an option, involve all the staff by doing a survey e.g. What night would you like to see that party happen? If you do not want to intend, are you happy to cover a shift for someone that does want to go?
Entertainment
As easy as it would be to chuck a whole bunch of people in to a room and provide drinks and food, a great business party will always have some form of entertainment. Whether it is a live band, a magician or a comedian, the greatest parties will always have a memorable form of entertainment. This is an opportunity for management to step up and say a few words as well, but remember that you are there to thank the workers, and this is not the time to talk about numbers, company growth, or the workload. Get up there, make a light-hearted speech, then let your hard-working employees enjoy the night with some amazing entertainment.
Themed nights
Themed nights are a great idea, and you can hire professionals to organise the whole thing for you! It could be as simple as a quiz night, which is always a great affair, or it could be more about the costumes for a murder mystery, or a Vegas-themed affair. A lot of people will roll their eyes and mock theme nights, but don't be discouraged! You can almost guarantee that they will turn up in their costumes, and be swept away by the magic of it all. 
Team building
Team building can be an awesome way to get your employees together for a day of fun and bonding, without them even realizing that it's happening! Whether it is an obstacle course, a scavenger hunt, or something that would rival the Amazing Race, you'll be amazed at what a competitive day of problem solving can achieve for your team. Assign teams randomly, and mix up the usual cliques to make sure that you get the most out of the experience.
Pay the bill
For a party to be truly successful, you need to bite the bullet and simply cover the costs. The venue, the entertainment, the food and the drinks. Budget accordingly, but make sure that your employees aren't forced to pay for anything. There's nothing more insulting than turning up for a party that the boss is hosting, to find out that you have to pay for yourself. If you really want to blow them away, organise a van or bus to get them from A to B, so they can truly enjoy themselves without having to worry about getting home safely.
You may also like: Organizing a Party as a Reward for Your Employees
Image source: Pexels.com