Click here to get this post in PDF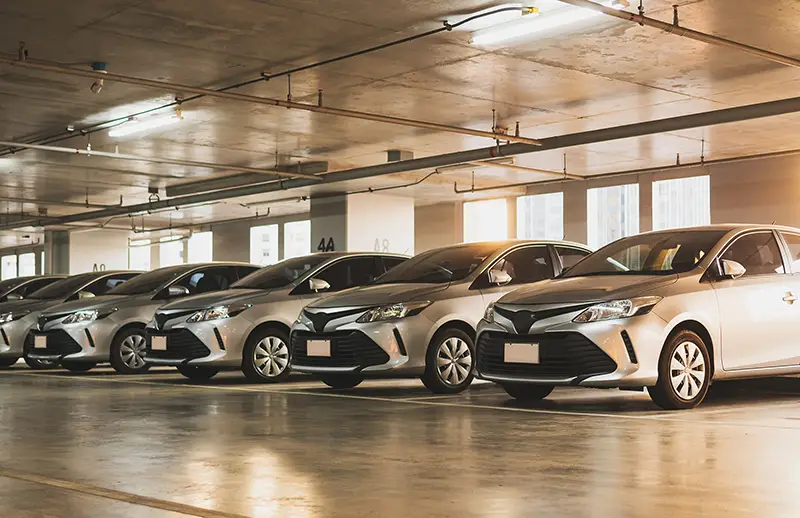 Buying a used car may not be necessary, but it can be a smart financial move. Many people don't replace their cars until they are several years old, and plenty of used cars with low mileage and affordable prices are on the market right now. If you're considering buying a used car, here are eight ways in which the tech industry is changing the experience:
1) Test Drive in a Virtual Reality Environment
With the advances in virtual reality technology, car buyers can now test drive their potential vehicle before ever stepping foot inside of it. This allows for a much more informed decision about which car is right for the buyer and saves them time and money.
2) Increased Connectivity
One of the most obvious ways technology changes the experience economy is through increased connectivity. With the proliferation of mobile devices and high-speed internet, it's easier for people to connect with businesses. This increased connectivity gives businesses a wealth of opportunities to engage with their customers in new and innovative ways.
3) Tech Is Replacing The Dealership
It's no secret that shopping for a new car is a challenging experience. It can be overwhelming and frustrating and ultimately lead to wasted time. Enter: Carvana, the leader in online sales of vehicles. Consumers shop for their next vehicle by searching photographs and reading detailed descriptions of cars rather than relying on an inefficient, sales-focused dealership experience. As consumers become more comfortable searching for a car online, the number of used cars purchased online has soared – from 2 per cent to 10 per cent in the past 18 months. A recent study from Edmunds.com shows that auto shoppers who use online services are more satisfied with the car-buying process than those who visit a dealership. Additionally, used car buyers have an average savings of $1,200 when purchasing online rather than through a dealership.
4) Online car appraisal tools
Before you even step foot on a dealership lot, you can get a free, accurate, unbiased appraisal of your vehicle from a third-party website. These sites will tell you your car is worth in real-time and don't charge anything. For example, https://www.carpaymentcalculator.net/ allows you to input your car's make, model, and year, as well as some additional information such as trim level and whether or not the car has been in an accident. Based on this information, the tool will give you a range of estimated values for your car. This is a useful tool if you're trying to get a general idea of how much your car is worth, but it's important to remember that these estimates are just that – estimates. The actual value of your car may be higher or lower than the estimate provided by this tool.
5) You can finance your used car online
In the world of used car buying, one of the biggest challenges is getting approved for a loan. The thought alone is enough to send most people running back to the dealership. The good news is that technology has come to the rescue. Now companies are making it easier to get your loan approved and shop online for your used car online. These online lenders will even allow you to lease your car if you don't have $5,000 lying around.
6) Trade-in values
If you're looking to upgrade to a newer model, trading in your old car is a great way to do it. And thanks to new technology, you can now get an estimate of your trade-in value without even having to leave your house. Just use one of the many online trade-in value calculators, and you'll instantly have an idea of how much your car is worth.
7) Vehicle subscription services
Vehicle subscription services are another way that technology is changing the automotive industry. With these services, you can subscribe to using a vehicle for a set period rather than owning it outright. This is similar to how some people subscribe to streaming services like Netflix instead of buying DVDs or going to the movie theater. Vehicle subscriptions offer flexibility and convenience that traditional ownership does not, and they are becoming increasingly popular as more people learn about them
8) Home delivery
Another new development in the automotive industry is home delivery. With this service, you can have your new car delivered right to your doorstep. This is especially convenient if you live in a rural area or cannot get to a dealership easily. Home delivery makes buying a car much easier and more convenient.
You may also like: How To Bring Value Back To Your Car
Image source: Shutterstock.com