Click here to get this post in PDF
Whether you wish to move to a new location or are looking to sell your house for quick cash, you stand a better chance with an experienced realtor.
Besides the time constraints most Georgia homeowners face, there are lots of challenges that come with finding the ideal home. However, with timstoutteam.com, you can secure your dream home, for the perfect price, with relative ease.
Why You Need a Realtor
Many Georgia residents prefer to navigate the murky waters of real estate themselves. While this style holds some promise, the dangers far outweigh the benefits. Although you may wish to tread this path, there is so much you stand to gain by trusting a realtor in Georgia.
●      Time-saving
The major challenge homeowners have, is finding the right property. While it is possible to lookup home listings in Georgia online, you cannot overlook the physical interaction before the closure of any deals.
Consider it. Can you make out time to visit every available listing on short notice? Or book appointments with other homeowners or their agents?
Realtors save you this stress by considering your needs and finding the available listings that match these needs. This way, you do not need to allow the search for a home to interfere with your work or business.
Besides, this service also comes in handy if you face any constraints and must conclude the deal within the shortest possible time.
●      Strict Confidentiality
In your rush to secure your dream home, you should never put your private details at risk.
Just like so many other transactions, real estate deals involve a significant look into your financial details. Typically, a Georgia Real Estate Agent is under a legal obligation to keep your details confidential. This way, you can rest assured that they will never share with third parties.
However, you lose this protection when you choose to deal with property owners directly. Unlike realtors, these homeowners do not owe you such an obligation. Therefore, any detail you share with them could find its way into the wrong hands. Besides causing you obvious discomfort, this breach also puts you at even more significant risks.
●      Comprehensive Assessment
While many residents no longer make the mistake of paying for homes without conducting extensive assessments, no assessment is as comprehensive as an experienced real estate agent's.
Unlike most people who are easily swayed by the prospect of cheap houses for sale in Georgia, realtors do not assess homes based on their face value. They know what they need to watch out for and can carry out as many surveys as they need to ascertain any home's actual value.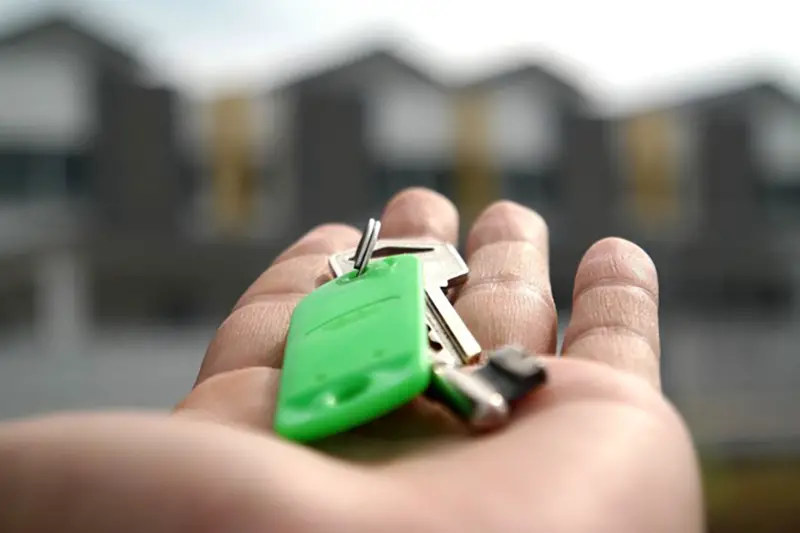 ●      Superior Negotiation Skills
There is no doubt that trusting a realtor is the best way to getting the right prices for the home you want. However, this possibility is due primarily to their negotiation skills.
Like most people looking to purchase homes in Georgia, the chances are that you have laid all your cards on the table and allowed the seller to see through your desperation or your interest in the property. This mistake puts the seller in a stronger bargaining position.
Realtors, however, are not susceptible to such errors. They hold no private interests in the property at stake. They will also protect your claim regardless of how vulnerable your position might be.
●      Better Connections
As professionals in the industry, realtors have access to every professional you need to close the deal. Think about realtors as getting a full package. Besides helping you zip through loads of paperwork, they could also recommend moving agents to help you move to your new location.
Services on Offer
Realtors operate with a team of professionals with extensive experience in the real estate industry. This way, you can find all the services you need in one place.
While real estate agencies offer a wide range of services, it possible to classify these services into three:
●      Sales
Realtors help residents who wish to sell their homes find buyers. While you could advertise the property you want to sell by yourself, you stand a better chance of selling your home within the shortest possible time by listing it on a real estate website. Besides this, you could also leave the entire sales process to an agent.
●      Purchase
Whether you are buying your very first home or adding to a growing collection, buyer's agents will help you secure the best deals. Besides helping you assess the property in question, they ensure that you get the best value for your money with their strong negotiation skills.
●      Invest
Are you looking to invest in real estate in Georgia? You stand a better chance with a real estate expert. With their extensive knowledge of the region and the real estate market, they offer you valuable insights to ensure that you profit from the industry.
Why You Can Trust Real Estate Agents
While real estate agents offer invaluable services, it is impossible to overlook the features that come with the services which realtors in Georgia offer.
●      Personalized Services
Real estate transactions are no straightforward process, and most Georgia residents often have unique requirements.
Realtors satisfy these special needs by assessing your needs personally and coming up with the most suitable options. So whether you need to sell your home at short notice or need help moving into your new home, they are sure to offer valuable assistance.
●      Experienced Professionals
As part of their efforts to ensure quality service, real estate agents only have only the best hands in the industry.
Whether you need a listing agent or a realtor for foreclosures in Georgia, these professionals will lead you through the entire process and ensure that you are on the winning side of every bargain.
●      Customer Support
As most real estate agents place a premium on customer satisfaction, you can be sure of getting all the support you need. Unlike dealing directly with homeowners who may not be available to cater to your needs, realtors provide round-the-clock support to their clients even after closing the deal.
You may also like: Safety Measures Every Realtor Should Take for Real Estate Showings During COVID