Click here to get this post in PDF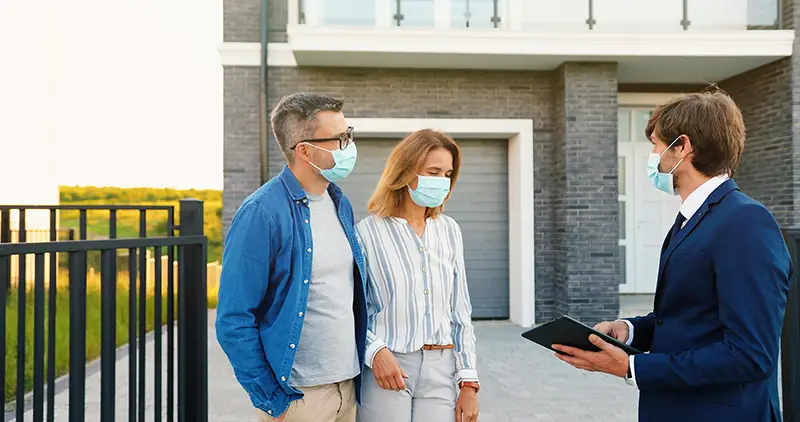 The COVID-19 pandemic has lasted approximately one year, during which time it has claimed the lives of about half a million Americans. Fortunately, there is hope for an end to the pandemic in the foreseeable future with the approval of several effective vaccines. Nevertheless, now is not a time for realtors to let their guards down. On the contrary, it is time for even more prudence and caution in preventing the spread of disease while showing and selling homes.
Even with so many forced to shelter in place, the need for people to sell their homes and buy new ones doesn't stop during a pandemic. The federal government understands this and has classified real estate as an essential service, meaning that it can continue operations even while other businesses are temporarily suspended. That's not to say that realtors can carry on business as usual. It is necessary to scale marketing efforts and take extra safety precautions to ensure the safety of sellers, prospective buyers, and realtors during the pandemic. Here are a few recommendations for realtors to have safe showings.
Be Aware of Local Requirements
Limit Attendance at Open Houses
Before you start sending out the traditional open house flyers for realtors, you should double-check again that such activities are currently permitted in your area. Even if you still hold an open house, you should limit attendance to only those who are serious about buying a home. A loan pre-approval letter may serve as an admission ticket. Be sure to limit the number of people allowed in the home at one time and require face coverings for all attendees.
Schedule Showing Blocks
A showing block is a scheduled period of time during which realtors can bring prospective buyers to the home by appointment. For the safety of the prospective buyers, the home is cleaned thoroughly before the block. Another thorough cleaning is performed afterwards to help protect the sellers. Selling blocks may last for several hours at a time, with each party of prospective buyers allotted 15 minutes to look, during which time they should be directed not to touch any surfaces.
Emphasize Virtual Showings
Virtual showings have been an effective marketing tool for some time but have become even more popular during the pandemic. Virtual showings can be carried out in perfect safety, with no risk to either buyers or sellers. A virtual showing should be a requirement before scheduling an in-person showing to be sure the buyers are really serious about purchasing the house and just want to confirm their choice.
During the pandemic, there have been reports of buyers deciding to purchase a home without ever setting foot in it based on virtual showings alone. Therefore, it is even more important to work with a reputable real estate marketing agency to produce effective videos and photographs of the home for this purpose.
You may also like: 4 Ways to Invest in Real Estate in 2021
Image source: Shutterstock.com