Click here to get this post in PDF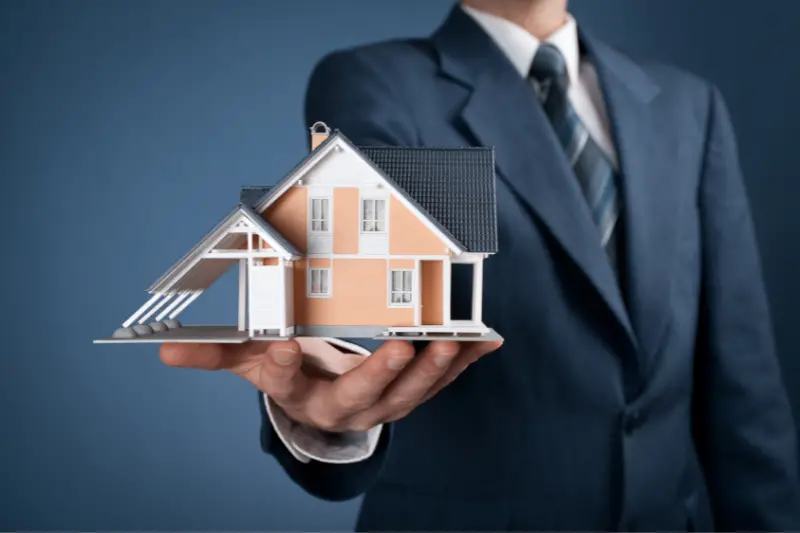 Whether you're a real estate investor, a nosy neighbor or a professional housekeeping contractor, you may have every good reason to know who owns a vacant property you spot. This could be the key to attracting your next client if you're a real estate investor.
If you work in the real estate industry, you need to find information about the owner and address of the property and how property taxes are paid. With enough property data, you can easily contact an owner to pitch your ideas.
Thinking about how to trace ownership of a property online? In the current scenario, checking and accessing land registers is extremely easy. With just one click, you can get all the details about a person's property and transaction history. It is a great help in verifying ownership, both from a personal perspective and when buying/selling land/real estate. 
Also, there are always opportunities for fraud in land/real estate transactions. 
Ownership of a Property History 
Real estate history details include all assets, including multi-family, office, retail, industrial and hotel properties and even land. The information includes much more than the names of the individuals or limited companies who owned the property over time. 
All of this information can be compiled from a combination of different public record sources, such as: 
The websites of county officials and accountants, building permit agencies and databases of commercial companies.
This information is important when real estate is transferred or mortgaged. 
You can search the land registry to find out who owns the land or property. 
In a certain property, you can discover the perimeter of a property. 
You can identify and approach the owner of a vacant property you are interested in buying.
Why Would You Want to Find Out Who Owns a Property?
If, for example,  a property has changed hands several times in a short period of time, the alarm bells can ring: "Why are people moving so quickly? Is the property worth the asking price?" Historical sales prices can provide insight into how much an individual or developer is willing to pay for the property. You can also do this research to see if any development projects in the area might influence your purchasing decision. And, of course, you might be curious who used to live in a property you now own or want to buy.
A simple search returns detailed ownership records including: 
Owner's name
Owner's mailing address 
The owner's phone number and contact information are one click away with People Search
Tools for LLC owner searches
Once you have an account, you can find owners by address simply by doing an address search and unlocking the report. And as a bonus, the first report is on us, even for free account users.
Where To Start Ownership Finding 
Knowing how to find out who owns a property can save you research time. Some of the resources below are great starting points but require a little effort. In most places, it's easy enough to do a simple search online. Sometimes this costs nothing, while some sites charge a small access fee.
The information you can find and how to find it varies slightly from state to state. 
Where can I find real estate records in the state of Alabama? 
Information about the Alabama Registrar – the district where the property is located, who is responsible for keeping it up to date. By law (Section 35-4-113), the state of Alabama requires all real estate deeds to include a statement identifying the person who created the deed and that person's address.
Is the land title a public deed? 
What is the purpose of the land register? Land registration is the process whereby the state creates a public land register that a potential buyer or anyone interested in the property can trust. 
Where are deeds entered in Alabama, Illinois, California or…?
 This document must be documented with the probate court for the district where the property is located before it can be transferred elsewhere. A deed transfer tax is due at the time the deed is registered unless an exception applies. 
Who owns my house?
 While you hold a mortgage, the lender retains title to the property until the debt is paid in full. If you buy a property without obtaining a mortgage, your real estate attorney or agent will record the deed and provide you with a copy to let. 
Avoid problem properties and landlords
You can also use the property's ownership history to identify potential red flags. For example, a property with an unusually high number of sales transactions may warrant further investigation. This can indicate that the asset has some inherent problems, and it would be wise to avoid them, buy or maintain the property outright. In addition, service providers should be on the lookout for homeowners who are showing signs of financial distress, such as A history of liens. You should avoid doing commissioned work for such individuals.
You may also like: Everything You Need to Know About Buying a Rental Property
Image source: Shutterstock.com