Click here to get this post in PDF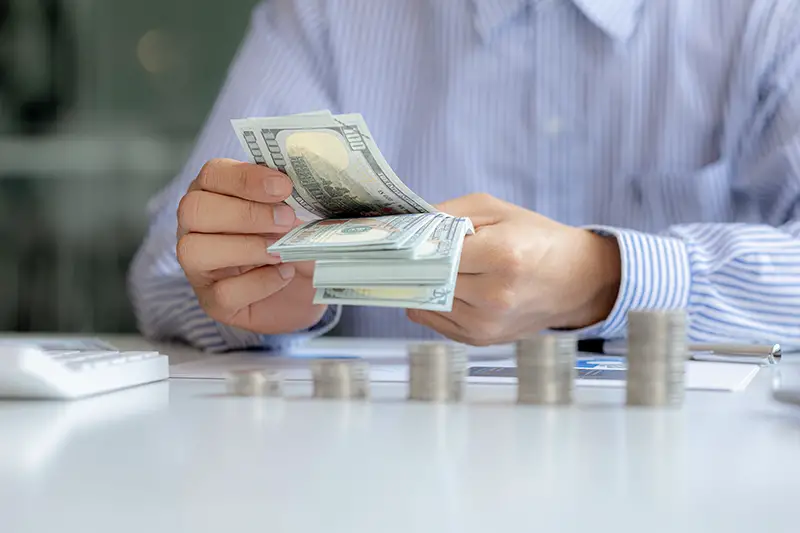 Financial services would probably be one of the highest profitable sectors under the sky. It's an industry where specific educational backgrounds are not a must for most cases. But, it does require you to have adequate knowledge, skills, and experience in the subject. 
Technology and other upgrades in the financial sector have changed the way businesses and private individuals handle their finances, with retail banking, wealth management, insurance, and commercial banking as the major segments. So if you don't want to miss out on the opportunities, here are five ways you can make more money in the finance industry.
Investment Banking
Most people find it hard to wrap their heads around how investment bankers make so much money. But it's just simple, and you can sum it all into three words – large deal size. Principals, directors, and partners work with teams to make deals with high-priced items, leading to big commissions. 
So, if a real estate agent can sell a house for $500,000 and make $25,000 on that sale because of a 5% commission; investment banks can easily make $10 million if they can sell, for example, a chemical manufacturing company worth 1 billion dollars because of their 1% commission. 
That's not bad for a team with a few people, which could be a managing director, director, vice president, two analysts, and two associates. 
Private Equity
On the other hand, private equity will manage high-priced items for a higher commission. And it's all because of the "two-and-twenty rule," wherein they can charge a 2% management fee of the asset managed and a profit of 20% on the backend.
That is why earning $1 million is not impossible for the principal and partners. And typically, senior private equity officials are also investors of the assets they manage. So, some can even reach $10 million per year.
Hedge Funds
Hedge funds are the same as their private equity counterparts, managing a pool of capital to secure favorable returns for investors. And high-net-worth investors would typically be the ones to raise the money.
Hedge fund managers can make the same amount of money as private equity firms since they can follow pretty much the same rules. They will typically charge a 2% annual management fee for assets they manage and a performance fee of typically 20% of the gross returns.
Freelance Tax Preparer 
Everyone hates paying taxes, but you mustn't forget about them to avoid getting fined by the government. As a tax preparer, it's your job to learn what tax laws apply to clients to ensure that they'll only pay the minimum amount allowed by the government.
Once you have the skills and knowledge, you can take in as many clients and be your boss. Or you can do it as a part-time job to have another source of income other than your permanent one.
As a tax preparer, you can also market your tax software to tax firms as a side hustle. Learn more here.
Freelance Bookkeeper
There are plenty of financial transactions happening every month in business establishments. Payroll, bills, sales, and invoices are just some of these transactions. And the larger the company, the more the volume increases.
So it's no surprise that freelance bookkeepers are always in demand. Although work can be overwhelming, modern technology has made it easier to handle because of automation. 
So if you've got skills, becoming a freelance bookkeeper is another way to make money.
Conclusion
There is no shortage of opportunities in the finance industry. It all depends on your strategy. If you get it right, you could be making $1 million every year. So try considering the options above to earn more money in finance.
You may also like: Key Trends Impacting the Investment Management Industry
Image source: Shutterstock.com