Click here to get this post in PDF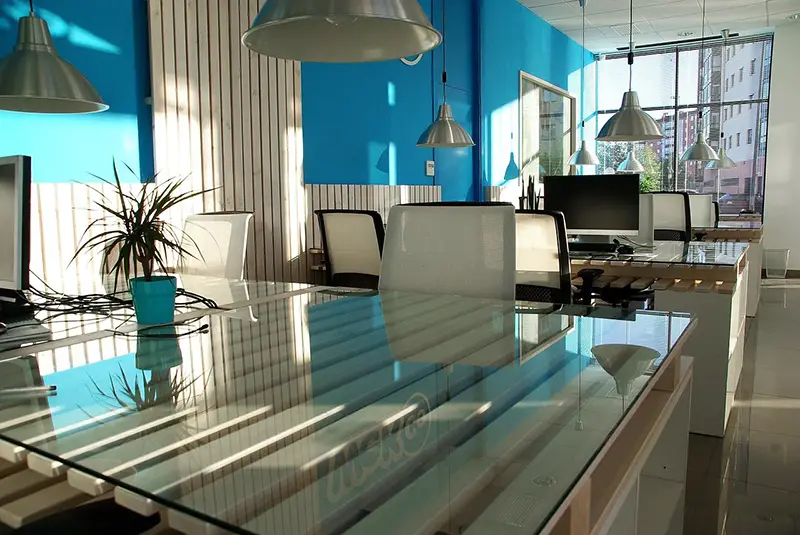 When you're a Queensland-based business, and it's time to look for a Brisbane office fitout, you want to ensure that the space you're creating will be happy, comfortable, and productive. It's actually more of a challenge than you might think. There's a certain "flow" that you need to establish to make things work well, and it takes a bit of thought and creativity.
Below are some of the best tips available on how to increase the flow and thus boost productivity and cohesion within your office space.
1. Create Defined Spaces and Zones
Whether you're using an open office plan or not, try to create a more defined sense of where things are in the greater scheme of things. A large, open and directionless office is bound to suffer from flow problems. You can take simple steps like grouping departments in areas together using signage to denote which departments are where. You can also create separate collaboration spaces, meeting rooms, rest areas, and so on.
When you have defined spaces, there's a sense of direction and flow that will start to emerge as people work. Everyone can identify where certain departments are and thus feel secure in where they need to go to complete certain tasks. 
2. Ensure Easy Transition Between Different Areas
Defining the different areas of your office is one thing, but one can't also forget the importance of creating sufficient space for people to walk to and from each zone easily. Awkward corners and tight turns make things tricky and tiresome. People have to turn sideways to get past a strangely angled desk, or to get past colleagues coming the other way will always feel uncomfortable.
Therefore, creating free and easy movement is key, with plenty of walking space and turning space. People should be able to stretch out wherever they are and not be in fear of bumping into others.
3. Invest in Fast Internet and Great Technology
Let's face facts — the entire country and much of the world needs to plug in and recharge. Everyone is now dependent on multiple devices: smartphone, tablet, laptop and more. What's more, our work is increasingly done online, with saving and sharing done via cloud services, and communication conducted via video conferencing and instant messaging.
All of that being the case, the office with the slow, clunky Internet connection, and outdated computer hardware and software, and not even easy access to charging ports and plugs for personal devices, is the office that is being left behind. Invest in providing sleek, modern all-in-one desktop computers that take up less space and connect to lightning-fast Internet, and provide modern desk equipment that includes wireless charging pads, or easy access to multiple USB ports right in front of your employees' hands. You'll also need cutting-edge communications and file-sharing services. It all contributes to a more smoothly connected and enjoyable modern work experience.
4. Bring Nature Indoors
So, there's spatial flow, movement flow, and technological flow…but what's missing? Natural flow. To provide nature's goodness to your office flow, bring in plants, flowers, small trees and as much natural light as you can to your office space. We're not saying turn the place into a jungle with computers, but the addition of greenery and natural light help to create a fresh, inspiring and healthy environment.
Plants will oxygenate the air and bring many other benefits, and natural light is far more pleasant to work in rather than traditional fluorescent office lights. Together these will complete the "flow" of your office. This unified, pleasant, well-lit, and even sweet-smelling (if you get the right plants) place is one that your staff will want to come to every day!
You may also like: How to Optimize Your Office Space for Productivity