Click here to get this post in PDF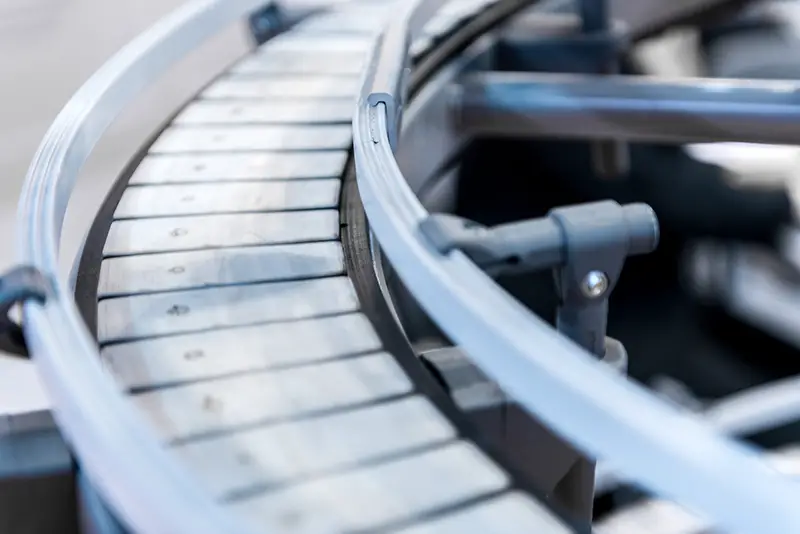 When we think about improving production line efficiency, our thoughts often turn to equipment first. It's certainly an important element that can help to boost efficiency. Reliable, high-quality equipment like a Dynamic Conveyor can help to keep things moving faster, but it's not the only thing you should attend to. So before addressing the details, take a look at the big picture, and use these tips to help you improve production line efficiency.
1. Measure and Observe
Begin by measuring your production line's current performance. Apart from its overall output, look for areas where bottlenecks occur and where faults creep in. These are prime areas to direct your focus. Next, consider how processes flow from one area to another. Limiting "transport" between different parts of a facility and reducing waiting times can be a very simple and effective way to boost productivity. 
2. Do a Root Cause Analysis of Issues You Identified
Your measurements, data, and observations should point to areas where there's room for improvement. However, you can't address problems if you don't know their real cause. If you have to rework or discard faulty products, you might pinpoint the part of your process where the defects creep in. But that's not the same as knowing why they happen. Without that important piece of information, the changes you make may not address the real issue. 
3. Practice Job Enrichment
It's difficult for your staff to be passionate about performing the same repetitive tasks day in and day out. Many of your less-skilled workers may be performing necessary tasks that are deadly dull and hard to remain focused on. Helping them to understand how important their tasks are can help to boost motivation, and you can try enriching their worklife by posing additional challenges or by allowing for job rotation within teams. 
Providing training and opportunities for advancement can be a big help. Nobody likes feeling as if they're stuck in a "dead-end" job. When you give people opportunities to demonstrate their potential, you may have found a great way to identify and train candidates for more challenging work which they will find stimulating and rewarding. 
4. Provide Goals, Incentives and Rewards
Goal-setting doesn't enthuse everyone, but when there are incentives and rewards in store for fulfilling realistic targets, you're likely to get greater buy-in from your team members. Rewards don't have to be costly. Sponsoring burgers all around for reaching a milestone, for example, doesn't cost you much and can prove surprisingly motivating for teams who are eager to be seen as a prize-winning combination. You may see them helping and encouraging each other more or putting added pressure on laggards who are holding them back. 
5. Encourage Collaboration and Participation
Making your intention of boosting productivity known and asking for input from everyone helps your employees to feel as if they can make a difference. Be sure to recognize every suggestion or idea. 
If you implement some of these, be sure to provide recognition and credit where it is due. If you don't run with a suggestion, be sure to thank the person responsible for it and explain why you don't think the idea is currently feasible. However, you might be surprised by the excellent suggestions you receive from people at the coalface. If something is holding back their productivity, they probably know better than you do what it is. 
5. Equipment, Attitude, Focus
During your productivity drive, you might well find that some teams are urgently in need of updated equipment and technology. However, building a productivity-focused culture means listening to your people too. Have you reached your initial goals? Maintain the focus. While productivity isn't infinite, focus helps you stay on the curve. Keep measuring. Keep on communicating. Continue to foster collaboration. You'll have a stronger, happier team, and a continued focus on productivity.
You may also like: How Does a Palletizer Machine Work?
Image source: Depositphotos.com