Click here to get this post in PDF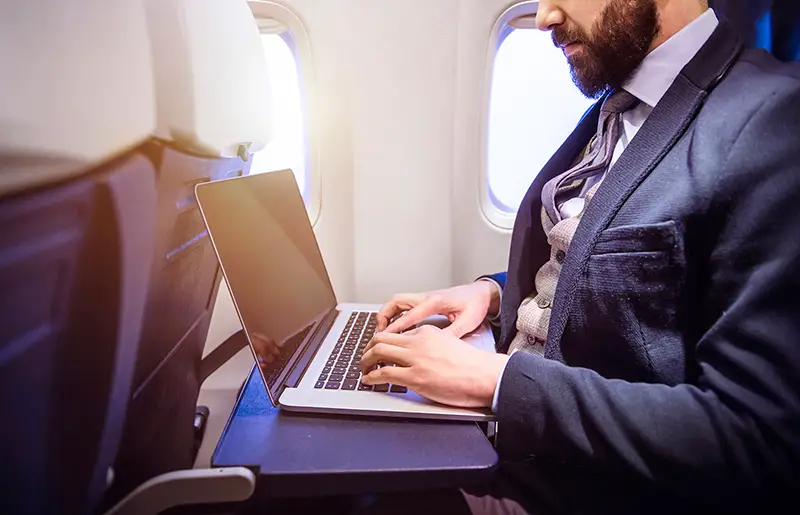 While business travels are necessary, we can't overlook the fact that they are a significant cost for companies. Companies need to provide employees with transportation and hotel room and cover all other costs to ensure safe travels. This is why taking measures to boost employee productivity during business trips is essential. Today we will show you the top 5 ways to achieve that!
How to Improve Employee Productivity During Business Trips
#1 Track the Success Ratio and Give Rewards
If there is one thing that neither the employee nor the company wants from a business trip is to waste their time. It's essential to track all metrics in order to improve success. This includes tracking the success ratio of each trip. If you have the data down, you can see exactly if paying for the entire trip is worth it or not. It's also a great idea to reward employees who travel for business when they have success. They are already giving up their time, and by being rewarded for success, they will be more motivated to achieve your company's goals.
#2 Lower Risks and Ensure Productivity by Securing Transportation
Choosing to work with a professional car company and secure corporate transportation for a business trip is one of the best things that you can do. Having a professional chauffeur drive the employee around will lower the overall risks and make sure that they are productive. Instead of spending time getting stuck in traffic with a rental or having the company pay parkin fees, the employee will be able to focus on the tasks that really matter. In addition, the employee who gets to enjoy the benefits of luxury transportation will feel appreciated.
#3 Make Sure to Add a Buffer
There's nothing more discouraging for an employee traveling for business other than seeing a strict travel itinerary that doesn't give them room to breathe. Our advice is to always add a buffer in the itinerary. It's not only for the employee to feel relaxed, but it will also act as a safety net for unforeseen issues. For example, a buffer will be perfect if the flight is late or if the employee has a difficult time finding the hotel.
#4 Ensure Employees Have Everything They Need
Booking a hotel room or Airbnb is not the only thing a company needs to do for their employees who are traveling for business. If you want to ensure that their productivity levels stay high, you need to provide them with all their needs to feel at home, even when they are away. This means securing free Wi-Fi, breakfast, late checkout, and a gym for them.
#5 Business or Premium Class Flights
If the business matter that the employee is traveling for is important, it might be worth it to consider booking business or premium class flights. The reason behind this is that a premium class flight will provide employees with everything they need to relax and stay focused on business. They will be able to nap or prepare documents and "hit the ground running" right from the start. If they need to fly often, you should consider getting them a membership with your favorite airline. The more air miles they get, the cheaper the ticket prices will be.
You may also like: Making the Most of Your Next Business Trip
Image source: Shutterstock.com