Click here to get this post in PDF
Your business is only as strong as your team. And your team is only as strong as its members' strengths. When you know what your employees are good at, you can put them in the right positions and give them the right projects to work on. This lets everyone do their best work and builds a well-oiled machine of a business. But how do you discover your staff's strengths? Here are five ways: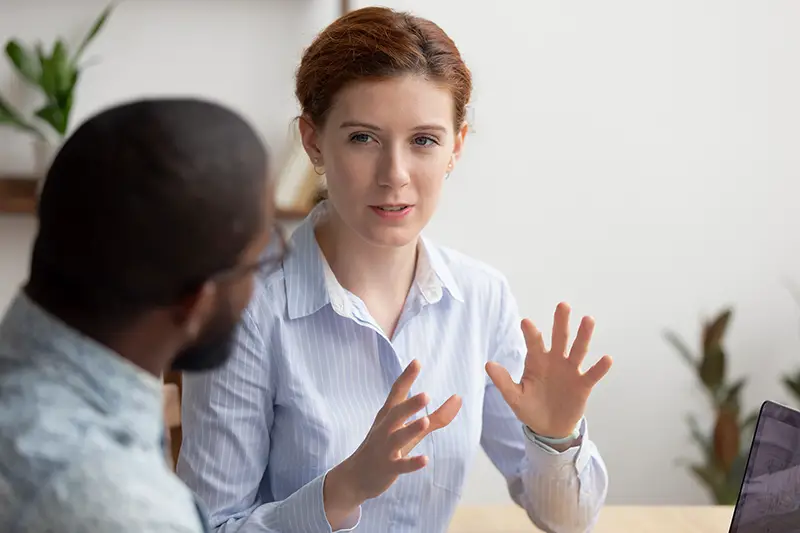 Individual Assessments:
One way to get to know your employees' strengths is to have them take an individual assessment. These can be something as simple as an Interest Inventory Test. There are many different types of assessments out there, so do some research and find one that would be a good fit for your business. Once everyone has taken the assessment, sit down with each employee and go over their results. This will give you a good starting point for understanding their strengths.
One-On-One Meetings:
Another way to get to know your employees' strengths is to have regular one-on-one meetings with them. During these meetings, you can ask them about their work, goals, and feelings about things. This gives you a chance to really get to know them as people and understand what makes them tick. It also gives them a chance to share anything with you that they might not feel comfortable sharing in a group setting.
Observation:
Sometimes the best way to discover someone's strengths is to simply observe them in action. Pay attention to the projects they enjoy working on and the tasks they excel at. This will give you a good idea of where their strengths lie. You can also ask other people on your team for their observations; sometimes, it's easier for someone else to see our strengths than it is for us to see them ourselves.
Feedback:
Another great way to discover your employees' strengths is to ask for feedback from them and from other people they work with. You can do this informally by asking people for their thoughts after meetings or projects, or you can do it formally by conducting performance reviews or surveys. Either way, the goal is to collect data about what everyone thinks their strengths are. This feedback will be incredibly valuable in helping you identify each person's strengths.
Trial And Error:
Finally, sometimes the best way to discover someone's strengths is simply through trial and error. If a task or project needs to be done, try assigning it to different people and see who does the best job with it. This isn't always possible, sometimes you just need someone with the right skill set for the job, but it can be a helpful way of figuring out who excels at what within your team.
These are just a few of the many ways you can discover your employees' strengths, but they're all great places to start. The most important thing is that you take the time to get to know your team members and understand their individual strengths; when you do, you'll be able to build a stronger business overall.
You may also like: Various Methods To Make Sure Your Employees Are Content And Happy
Image source: Shutterstock.com