Click here to get this post in PDF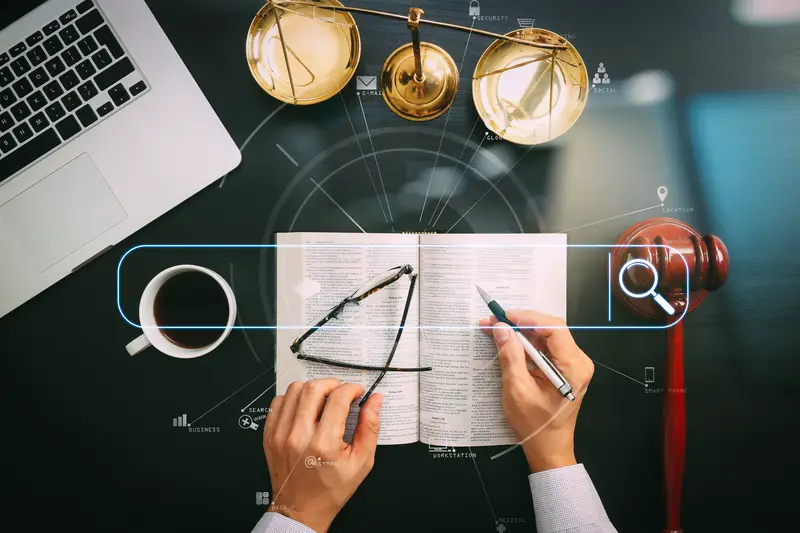 This article contains affiliate links. For more info, see disclosure.
Search engine optimization is a powerful marketing strategy to help law firms get to the top of search results organically. In order to improve SEO and your criminal defense law firm marketing strategy, there are a number of different things you can do. 
Determine the Target Keywords
Finding the right keywords for your law firm is the first step to optimizing your website. The more targeted and specific your keywords are, the better your chances of attracting qualified leads and traffic to your website. Think about the searches you want your firm to rank for. Begin by taking a look at your main areas of practice. For each area, write down keywords associated with them and then take a look at the results that show when you enter those keywords. Do the results you see make sense with your practice? How are you going to be able to stand out from these results? 
Create Keyword Rich Content 
Once you have targeted keywords then you need to use those keywords in your content. Start with your home page and make sure the primary elements of your home page, such as your sub headers, content, and call to action, use the keywords. 
Search engines will award rankings to websites that give a relevant experience to visitors. Creating specific pages that are related to your keyword can help benefit your visibility and also provide your visitors with more in-depth information. Just like you did with your home page, these pages should have title tags, headlines, and meta descriptions that include the keywords. When you create this new content, you need to make sure that the pages are actually going to provide information for your visitors. Search engines don't want filler content that doesn't have any value. Keep site structure in mind when working on these pages. The pages should be easy to navigate and well ordered. 
Make Sure the Website Is Mobile and User Friendly
More and more people are using their mobile phones to search for attorneys so having a user-friendly mobile site is necessary for conversions. Not only does it make your website more user friendly, but it is also an important factor for SEO. Google and other search engines use whether or not you have a mobile website as a factor in determining rankings.
In order to make your website more user friendly, make sure that you work to improve your website page load speeds. How fast the site loads is equally as important as mobile friendliness. You can use Google Page Speed Insights to check the page speed of your website. There are different things you can do if you get a low score. These include reducing the size of the images, saving images as JPEGs instead of PNGs, and minimizing HTTP requests. If you are using a content management system, make sure the plugins are updated so they load as fast as possible and remove ones that you no longer use that could be slowing down the website. 
Utilize Google My Business 
Google My Business can improve your online website and it helps you drive traffic to your website. It can give you the opportunity to improve how your law firm shows up in Google Maps and search results. It also gives your clients important information, such as client reviews, your address and a contact phone number. Most of this information should be easily found on your website but having a Google My Business profile will also put all this information where potential clients are going to be searching. In order to set up a profile, you will need to make sure it's verified and optimize it. Optimizing your profile includes using keywords in the description so people will know more about your services. You should also add images to help inspire potential clients to click through to your website. You can add your logo, team photos, and office. Setting up a profile is a quick process and when you properly optimize it, it's easier to attract more customers. Clients can also leave reviews and these reviews are an important part of building up your online reputation, so clients choose you when searching for legal services. 
Optimize Business Directors and Profiles on Super Lawyer, Justia, or Avvo
Off-site SEO is optimizing your online presence using other websites that are not your own. As a lawyer, you should have profiles on Justia, Super Lawyers, Avvo, and your local state bar association's site. These profiles should be optimized for the state and city you practice law in and your legal specialty. These profiles can help your website rank higher because the content on these websites is also consistent with the content you have on your own website. Search engines like to see consistency so it's necessary to keep these profiles updated so they align with that information you have on your website. If you update your website, be sure to also update these profiles. Once you have your profile set up be sure to keep it accurate. Asking clients to leave reviews will also make sure that you stay visible. 
You may also like: Top SEO Techniques You Should Be Using for Your Law Firm
Image source: Dreamstime.com