Click here to get this post in PDF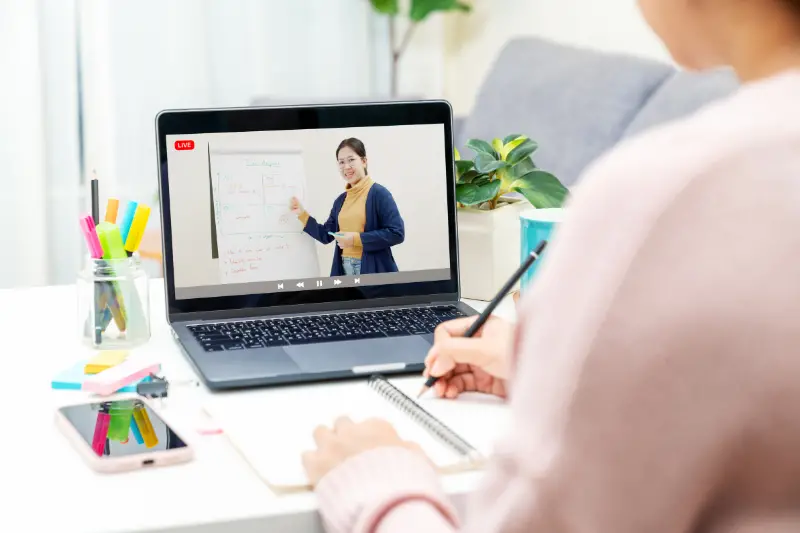 Introduction
The world of education is constantly evolving and changing, and educators should remain up-to-date with the newest academic trends and the hottest pedagogical practices. Moreover, since our future is radically evolving to accommodate technological innovations, old-school teaching practices aren't effective anymore without incorporating tech-inspired methods. So, remember that effective educators today advocate for every student's growth, learning, and self-improvement.
Teaching isn't merely passing down conveniently-forgettable information to students and expecting them to memorize everything mechanically for traditional examinations. Instead, effective educators must inspire students, make education enjoyable, and involve them in learning procedures. Therefore, if you're passionate about teaching and committed to helping your students reach their full potential, you can become an effective educator. Moreover, the most important thing is always to be learning and growing yourself so that you can better meet the needs of your students. Some essential strategies to become an effective educator include the following:
1. Stay current with the latest education research and trends:
One of the best ways to become an effective educator is to stay up-to-date with the latest education research and trends. The field of education is constantly evolving, and familiarizing yourself with this research can radically improve your teaching strategies. In addition, staying updated with the technology makes educators effective at teaching their students, thereby easily helping them upgrade themselves academically. Here's how you may stay current with education research:
Attend academic conferences
Subscribe to education journals
Pursue online courses on education
Therefore, opting for a higher education teaching certificate can improve your credentials and deepen your understanding of the latest teaching methods. Choose an accredited program that offers coursework covering the latest trends dominant in our educational institutions. It doesn't matter where you're positioned today in your academic career, as these courses are designed to help educators and researchers boost their instructive expertise.
2. Use technology to engage and motivate your students:
Leverage technology to engage and motivate your students effectively. Neglecting technological innovations means you're missing out on an excellent opportunity to connect with your students and make learning more interactive, thereby long-lasting. So, statistics indicate that students retain 25-60% more information in online classes than in getting educated in the classroom. But how do you bring technology inside the classroom? We recommend these methods:
Using online resources
Inventing digital portfolios
Creating computer presentations
Suggesting informative YouTube videos
Connecting with students via social media
3. Build strong relationships with your students:
Effective educators shouldn't neglect to establish powerful relationships with their students by respecting them. Therefore, treating students scornfully and disrespectfully can diminish the educator's influence over their students and may even touch the boundaries of bullying, thereby undermining their academic endeavors. So, teachers should refrain from embarrassing students or name-calling them. Respect their privacy and respond to their questions courteously.
Connecting with your students positively will make them value, trust, and respect you, motivating them to learn better. You can connect with your students by getting to know them on a personal level, being a good role model, and showing genuine interest in their lives. Studies have indicated that utilizing students' names makes them more engaged, comfortable, and productive. In addition, using their names can establish a sense of community in the classroom.
4. Be an advocate for your student:
Effective educators serve as advocates on their disciples' behalf. Advocacy includes speaking up for them, fighting for their rights, and obtaining the academic resources they need for improved education. So how can teachers become student advocates today? You can collaborate with policymakers, participate in political advocacy, cooperate with students' parents, and support pro-student initiatives in your community.
5. Be a lifelong learner:
The refusal to change has forced many tutors to contemplate leaving this profession. So, recent surveys show that 55% of American educators are considering saying farewell to teaching. How can you stay relevant in a soon-to-be-irrelevant profession? The solution lies in becoming a lifelong learner and constantly seeking new ideas to improve your practice. Educators must reexamine their teaching strategies and renounce those traditional methods that don't work anymore.
6. Create a positive learning environment:
Effective educators establish a healthy, positive, and inclusive environment in the classroom to bolster students' learning capacity. Positivity uplifts your pupils' spirits and encourages them to "do better" academically. That's why a positive learning climate makes students feel valued and respected, thereby causing them to become more engaged in their lessons and achieve academic objectives effectively. How do you create a positive learning environment? We suggest teachers have higher expectations from disciples, promote cooperation among them, and provide better educational opportunities. Discourage bullying and name-calling among students as well.
 7. Be flexible and adaptable:
Experts describe "change" as the single constant, and academics aren't an exception to this fact! Educators should be flexible and adaptable since the institution of education changes constantly, and teachers must be willing to try new things to educate their underlings. Thus, change your approach whenever necessary, adjust your lesson plans to meet your students' needs, and don't forget to incorporate technology into study plans, as we've discussed before. So, find what works the best for yourself and your students because your goal isn't to stick with tradition but to make your lectures as interactive as possible.
 8. Have high expectations for your students:
We've discussed previously how teachers must have high expectations of their students if they wish to become effective educators. That's how students are motivated to rise to the challenge, discover their hidden potential, and utilize the sense of competition to advance their studies. Therefore, you may consider setting high standards, communicating your expectations as clearly as possible, and providing academic support to help them meet your expectations properly.
 9. Be organized and prepared:
Teachers today should always be organized and prepared since they're supposed to be caring, creative, and courageous. Establish a well-organized classroom with various resources and stay well-prepared for anything that might come up during your lectures. You can be organized and prepared in many ways, such as by planning for unexpected situations that may arise in the classroom. Remember that you're also responsible for keeping your students safe whenever school shootings happen since you're the protectors of your disciples.
10. Be passionate about what you do:
In the end, you must be passionate about what you do to become an effective educator. That's why we suggest teachers assume a cheery attitude while delivering their lessons, being excited about the subjects they are dealing with, and expressing enthusiasm for their students' success. 
Conclusion
We've established that becoming an effective educator requires you to perform some simple tasks, including getting to know your students, advocating for them, establishing a positive learning climate, having high expectations for them, being well-organized, and being passionate about your lectures. Most importantly, you need to be a lifelong learner by constantly seeking new ideas/ways to improve your practice. With these things in mind, you can be an effective educator and make a positive difference in the lives of your students.
You may also like: Top Tips (2022) for Teaching Kids About Entrepreneurship
Image source: Shutterstock.com