Click here to get this post in PDF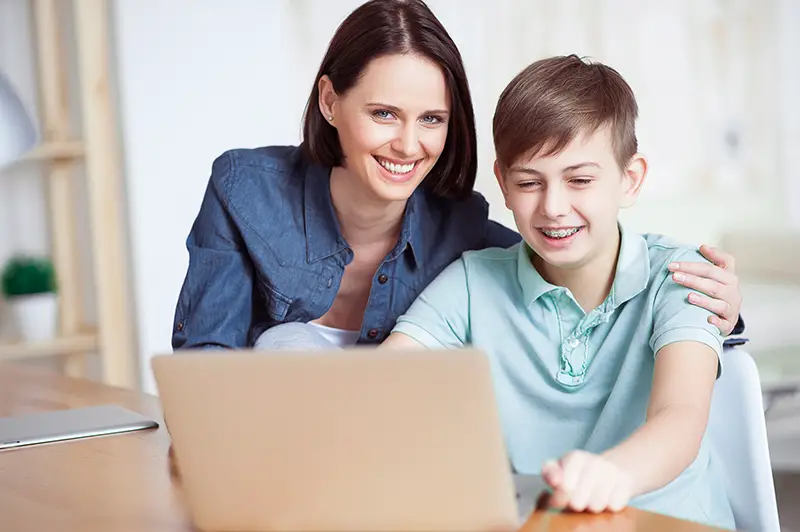 Being an entrepreneur is not as easy as it sounds. But you may still want to try it. As far as teaching kids about entrepreneurship is concerned, the best way is to start at home. The family business is the best place to start. Many successful entrepreneurs got their start from running a family business. You may even want your kids to take over one day. Here are tips on teaching kids about entrepreneurship at home:
Tip #1 – Start with yourself
Let them see you taking risks and making decisions that you have to live with. Next, they must learn what the results of their choices can be, good or bad. Seeing your passion for your work is the first step towards teaching them how to be passionate about theirs.
Tip #2  – Teach Kids Business Skills Through Creative Games 
Developing creative thinking is an essential element in entrepreneurship and our daily lives. To develop creative skills such as problem solving and critical thinking, children must be exposed to some form of arts or craft activities. Teach kids business skills through creative games such as Candy Pig, Milk for Cat & Cut for Cat. These will unleash the creative juices into operational thinking.
Tip #3 – Teach them on How to check for opportunities
Let your children learn how to look at possible business ventures. If there's a shortage of mowing business in your area, your child can venture into that. Let them be problem solvers and work towards solving problems in the future.
Tip #4 – Set Goals
Teach your child to set business goals and follow through with them. They can target how much they want to achieve and their preferred mode of business operation.
Tip #5 – Teach them marketing skills
Let your children know that marketing is part of the business. Once your children learn important aspects of attracting people into their business, such as through word of mouth, the use of banners, billboards, social media, and television, they can utilize it in the future to make money.
Tip #6 – Instill Financial Literacy
Being good in business goes hand in hand with sound financial literacy. Teach your child how to manage finances, increase their cash inflows, and pay their workers and themselves first before paying others. Once your child knows how to invest, they can create business opportunities that last.
Tip #7 – Teach them to accept failure
Schools encourage a high rate of success and discourage failure. Teach your child to accept failure, especially in business. If they fail in one business venture, they should be positive to move to the next business venture.
Tip #8 – Instill proper communication skills
Children need to learn proper communication through telephone, email, and face to face. Steer them away from social media engagement language if they are not using it in business. Proper communication is essential in helping your children form strong business relationships in the future.
Tip #9 – Create independent-minded children
When children learn to depend on handouts for their upkeep, they do little to improve their business skills. So, instead of always giving them money, how about they suggest good money-making ideas? Such tactics will keep your kids vested in business.
Tip #10 – Teach them leadership skills
Business success goes hand in hand with leadership abilities. If your children see themselves as leaders, they are more likely to succeed in business.
Tip #11 – Teach them to have a passion for helping others
An important aspect of business has the intense desire to help others. If your children learn to be helpful and keen on solving societal problems, their path to business success is clear.
Tip #12 – Encourage kids to start small
The power to start small and grow progressively in business is underestimated. Your children can start by selling old clothes, making juice, handmade products, or pre-loved toys. With such effort, they will see business in every opportunity.
Conclusion
While teaching your children to be business savvy at a young age guarantees future business success ensures they are active in other aspects. For example, if they are good in sports or can sing, you can help them grow their talent into a money-making venture.
You may also like: Should Schools Teach Entrepreneurship To Students: An Analysis
Image source: Shutterstock.com