Click here to get this post in PDF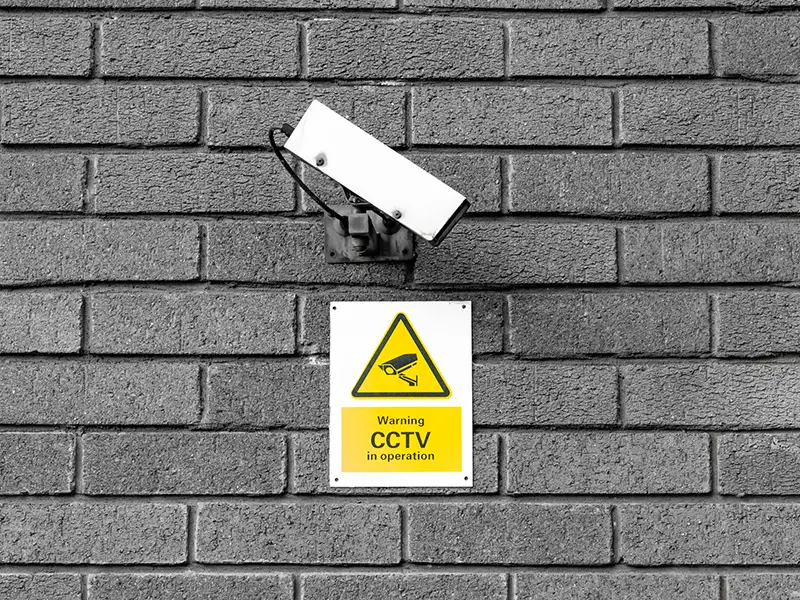 Business is all about taking risks. The basic principle of commencing any business is – 'The higher risks you'll take, the higher returns you'll get.' However, there are always exceptions. Not everything in your business is worth taking a risk for. Sometimes prevention is better than a cure. 
You have worked very hard to build your company, but if you couldn't protect it from the dangers of the outside world, then it isn't very sensible. Did you know that 33% of the US business faces the situation of bankruptcy due to theft? That's not all! Larger organizations suffer 24% of embezzlement cases, and this percentage almost doubles for smaller companies. 
In fact, small businesses are easy targets of burglars to steal money or any gadget. That is why it is crucial to hire professional security to protect your business. Security guards help in enhancing the safety of the premises, along with protecting your business from theft. 
Wait, there's more! Keep reading the article to know all the benefits of hiring professional security for your business. 
Prevent crimes
Yes, the most obvious reason to get professional security guards is to help prevent crime in the company building. They are well-trained and hence can easily detect any suspicious activity in the workplace or premises. Using their quick reflexes, they can protect you, your employees, and your company from any possible threats (Thefts, assaults, or vandalism). 
Besides, anybody will think twice before conducting any fraudulent activity in the presence of security guards. According to Smartsecuritypros.com experts, guards can also provide the first line of defense in a situation of any crime or unlawful act. 
Furthermore, they have skills and knowledge about every type of security-related concerns. They are sensible to understand the circumstances and act responsibly to protect every person. If needed, they can also assist law enforcement agencies in investigating criminal activity. 
24/7 protection 
When we talk about professional security, it includes security guards as well as video surveillance cameras. The guard can't be present at every place at all the time. Therefore, they use surveillance cameras to keep an eye on every activity. As a matter of fact, some businesses only hire professional security for monitoring video surveillance. 
It is imperative if your business is located in high-risk areas. You can install the CCTV cameras on the outside of the premises to watch over the people entering or exiting the building. 
Adds a sense of security
We can't ignore the fact that the presence of security guards offers peace of mind to everyone. When you know that there are people inside and outside the company working to safeguard you, you feel protected and worry less. This sense of security also helps in improvising productivity at work. 
Moreover, the customers visiting your company will also feel safe, mainly if your business stays open until late at night, such as restaurants, hotels, convenience stores, etc.
Reduces the risk of loss
Having security guards becomes a barrier for the people looking for an opportunity to conduct data theft or corruption as any suspicious activity will get the security guard's attention. However, it will benefit the organization as the risk of fraud will get minimized. 
Improves customer service
Providing good customer service is very important for business survival. If your customers are happy with your service, they will return and turn into your loyal customers. Having security guards can help you in enhancing the customer service experience. 
Guards can open the door for the customers, give them directions to a place they want to go, help them carry bags, or accompany them to their vehicle if late at night. This will show that you value your customers and are serious about their safety. 
When the customer becomes happy with your customer service, it will create goodwill for your business, ultimately leading to success.
Enhancing brand image
One of the hidden benefits of hiring professional security is that they help businesses improve their brand value. How? Well, when guards protect your premises, every person who works there or visits the office will feel entirely safe. When they feel secure, they will talk about it with their friends and family. 
This word of mouth will help in creating brand awareness as well as a positive corporate image. That too, without spending money on marketing and advertising. Isn't it great? 
To conclude, 
Protecting your business and the people working in it is your responsibility. By hiring professional security, you can safeguard them and your business simultaneously. Moreover, it will help you in earning the trust of the employees as well as the customers. Overall, with the right security, you will help your business grow even more. 
You may also like: Complete Guide to security monitoring
Image Source: Unsplash.com