Click here to get this post in PDF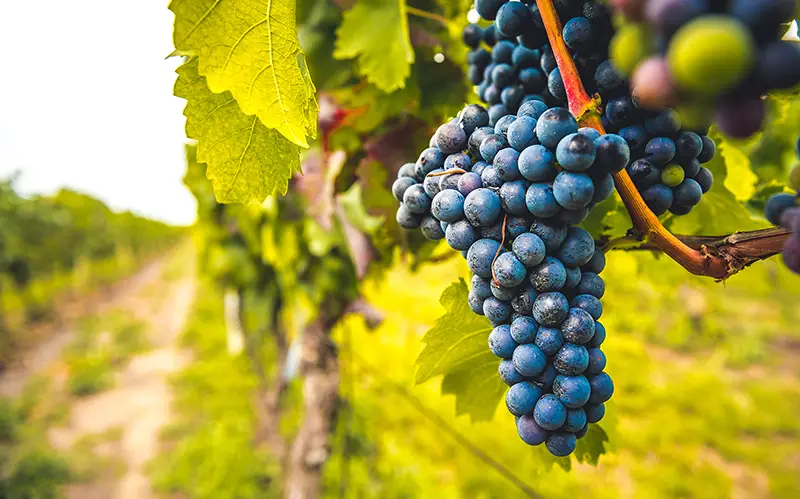 Does every sip of cheap wine make you wish you could make your own? Every wine lover secretly dreams of escaping to Europe and running their own vineyard. Owning and running a vineyard may seem like a far-fetched dream, but you can make it a reality.
Are vineyard investments worth it? Like other passion projects, running your own vineyard is expensive. But learning how to do it and buying the right piece of land can make your venture successful.
Imagine owning a thriving vineyard with a consistent harvest of grapes. You will make even Dionysus, the Greek God of wine, proud!
What Makes Vineyard Investments Worth It?
Confucius once said, "Choose a job you love, and you will never have to work a day in your life." And he wasn't wrong. When you are working at your dream job, every moment will feel worth it. So, your vineyard investment will only be worth it if you are truly passionate about wine.
Wine investments are long-term projects. If you are thinking of making some quick cash, don't buy vineyard real estate.
Remember that you have to plant the vines, let them grow, and reap your harvest. Getting good quality grapes from newly planted vines takes at least three years! If you make your own wine, each bottle will take another three years to mature.
Make sure you have the money to spend on your investment and enough savings to live on, as it will take a while to establish your vineyard.
If you have the time, patience, money, and passion, your vineyard investment will be worth it.
How to Invest in a Vineyard
Vineyard investments take time and effort. If you don't know where to start, here is a quick look at the initial steps of investing in wine. 
Does the alluring idea of moving to Europe and living on vineyard real estate seem impossible? If your budget supports your dream, you can buy vineyard land in any wine-producing country. Here are the top three producers of wine in the world.
1. France
Wine regions in France have a quality certification called AOC or Appellation d'origine contrôlée. Each region can have multiple AOCs based on quality.
While the land prices in places like Bordeaux and Burgundy can be as expensive as a few million euros per hectare, less prestigious appellations are cheaper.
In some places like Beaujolais and Bergerac, the prices can be as low as €12,000 to €15,000 per hectare. Looking for cheap vineyard real estate in the southeast of France? Click here to find your dream vineyard land.
2. Italy
Italy has been the largest producer of wine for the last seven years. Due to the high demand for Italian vineyard land, the average price of land per hectare across the country is around €30,000.
There are four tiers of Italian wine based on quality. The first tier is DOCG, and the second is DOC. The wine with these certifications is made from some specific breeds of high-quality grapes.
Other wines made from a blend of grapes are certified as IGT. These are based on the region of origin.
The lowest tier of wine is known as Vino da Tavola or table wine. This is essentially cheap vino that is produced without following the strict quality regulations of the other tiers.
3. United States
The wine region in the US is mostly limited to the West Coast, where 90 percent of all wine produced in the country comes from. The most famous of these regions is Napa Valley in California, where vineyard land price per acre ranges between $70,000 to millions of dollars.
If you want to buy cheaper land, you may want to opt for other states like Oregon, Ohio, Pennsylvania, or Michigan. The price per acre starts below $50,000, which is much cheaper than in California.
There are five types of wine you can choose from: red, white, rosé, sparkling, and dessert wine. Dessert wines can be a variety of any of the other four types of wine but are sweeter and more alcoholic.
If you want to make full-bodied reds like cabernet sauvignon or Syrah, you should buy a vineyard in places like Napa Valley in the US or the Bordeaux wine region in France. Cabernet sauvignon needs gravel soil and thrives in cooler climates with plenty of sunshine.
Most whites are produced in Europe, in countries with cooler climates like Switzerland, Germany, and Luxemburg. The most commonly used grapes used for white wine are Chardonnay and sauvignon blanc.
Similarly, dessert wines ferment better in colder regions like Canada or Germany. They are made from grapes like Muscat and Riesling.
Rosé is mostly produced in the United States and France. Red wine grapes like Grenache and Sangiovese are used to make rosé.
A seasoned vigneron understands grapevines. They understand what kind of soil condition, climate, water, and sunshine are needed to grow them. They learn through years of experience. If you don't have experience, it can be difficult to run your vineyard.
What you lack in experience, you have to make up with knowledge. Learn as much as you can about wine farming. If you have already chosen a location, talk to local vignerons and learn from their experience. There will be a lot of trial and error in the beginning, but that's how you will learn what to do.
Vineyard real estate is a unique investment that requires strong financial backing. You need to figure out whether your savings can handle it.
Talk to your bank or financial institution. Their financial advisors can not only help you figure out whether this investment is viable but also draw a financial forecast.
Remember that you will also need money to run operations on your wine farm. If you don't plan on living on the property, you will need to hire managers and hired hands to help cultivate grapes. There are many hidden costs that you will have to cover. Make sure your finances can take that hit.
Running a vineyard is not easy. You have to work hard and accept the good with the bad. Your first harvest, the first bottle of wine, and even getting your first buyer will take years. You must be realistic about your expectations so that you fully understand what you are getting yourself into. 
One great thing about both local and foreign real estate is that prices only tend to go up. Let's say you invest in land in Spain but fail to run your vineyard successfully. You can always sell it to recover your initial investment. 
Taking that risk to build your dream is never a bad thing. As long as you set realistic goals, you can slowly build up a successful vineyard.
Bottom Line
Have you been wondering whether vineyard investments are worth it? If not, we hope that this article could paint a realistic picture of what to expect from this investment. This is an expensive venture, so you must manage your finances properly.
Getting the right land is the first step. With enough knowledge, you can grow your vineyard investment. Keep your feet planted firmly on the ground and work hard so that you can live your vigneron dream successfully.
You may also like: 5 Unique Investment Ideas For Entrepreneurs
Image source: Shutterstock.com