Click here to get this post in PDF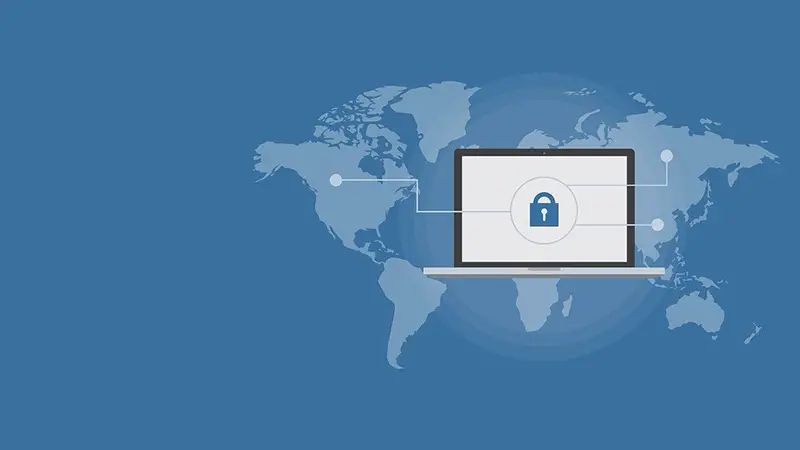 If you've read the title and have no idea what CISSP means, then we will tell you that this abbreviation stands for Certified Information Systems Security Professional. If you want to put it in other words, if you become (ISC)2 CISSP certified, you can see yourself as the conductor of the organization's security program orchestra. This accreditation is one of the most popular and widely recognized credentials that highlights the information security skills of best-in-class professionals. 
The Certbolt.com exam for this badge assesses the candidates' knowledge of eight domains. Thus, you should be prepared to answer questions about security and risk management, asset security, or secure architecture and engineering. You will also have to solve items related to communication and network security, identity, and access management, including security assessment, testing, operations, and software development security. As you can see from the wide list of topics, the CISSP test is not going to be easy. 
So, you will need to be well-prepared if you want to obtain a passing score in the CISSP assessment on the first try. The preparation materials that you are going to choose will make a difference in your score. If you choose the right tools, your chances to pass this test are higher. Are you curious to know which preparation materials are best for you? Keep reading this article and find more about the best prep resources that can help you become ISC CISSP Practice Test .
Best Prep Options for CISSP Test
When you start preparing for the CISSP exam, you will discover that you can use at least four types of test preparation alternatives:
Practice tests;
On-site private training;
Self-study;
Classroom-based or online instructor-led training Here .
Each option has its particularities and is suitable for a different category of candidates. While the instructor-led training has a higher level of interactivity, the practice tests will help you gain more practical knowledge on the test topics. So, instead of choosing only one or two of them, you should look to create a training package that includes all these options. Let's take them one by one and tell you more about the impact they can make on your preparation routine.
Practice Tests for Your CISSP Prep
What do you know about practice tests? Of course, you might say that mocks are cheap and quite workable, but we say that you cannot rely on them completely. The practice tests work best if you take them after you have studied all exam topics and understood the concepts. It will help you gain more practical knowledge and identify which concepts you need to study more. This prep option will help you get used to the test environment and structure. (ISC)2 offers their official practice tests that ExamLabs.com that cover all exam domains. You can purchase these tests from Amazon for just $21,86 in the form of a paperback book.
Private Training That (ISC)2 Offers for Your Test
Even though this is not a cheap method, it is one of the fastest and most efficient tools for your prep. If you are the kind of student who learns very well if you are in a group of colleagues or peers and if an instructor teaches you, then this method is exactly what you need. As we already mentioned, this type of training is highly interactive. You will be given the opportunity to ask your questions directly to your instructors and clarify any questions in person. Also, when you learn from a trainer, you can receive helpful tips and tricks on which topics to focus more on. You should also be prepared for three to five-day intensive classes during which you will go through all the topics gauged by the CISSP test. Thus, you need to be all eyes and ears to what the instructor tells you. In particular, this training can be held for you and your colleagues at your office or a private place near you.
What Does Self-Study Imply?
If your schedule is too tight and you cannot attend the online instructor-led intensive training, you will still have many chances to pass your Prepaway.com . You can opt for official (ISC)2 CISSP self-paced training. This option is not as fast as the instructor-led training. Also, it needs a lot of organization from your side. You will need to have a clear preparation schedule and stick to it. If you don't manage to study the concepts scheduled for a specific day, you risk delaying too much and missing important topics. Thus, your chances to undergo the CISSP test will decrease significantly. If you use this method as an additional training resource for the instructor-led training, then you have greater chances to obtain the passing score from the first attempt. This preparation method includes access to flashcards, the official training guide, and 300+ recorded videos that you can watch every day until you feel that you have clearly understood all security concepts for the CISSP certification. Currently, the vendor offers this self-paced training for just $561 instead of $849.
What Are Classroom-Based and Online Instructor-Led Training Options?
These two types of training are conducted by an instructor and are very similar to on-site private training. The difference is that the classroom training is held in a special classroom while online training can be held from anywhere if you have access to the internet. There are a lot of providers of these both options so we recommend that you check the isc2.org CISSP test page for further details.
All these training methods can help you gain relevant knowledge to become CISSP certified. Each of them brings a certain set of benefits. Still, you shouldn't concentrate your training efforts on using only one option. You will need all of them if you want to be 100% ready and be better than your competitors. Also, you should choose the training methods that fit best your style, schedule, and budget. 
Conclusion
The (ISC)2 CISSP certification is one of the most valuable international accreditations in the world. It can become your visit card in front of any international recruiter who wants to test your knowledge on security topics. If you add this credential to your resume, you don't need to take any other assessments as it is valid proof that you have strong knowledge of security processes. Thanks to the CISSP accreditation, you can become a valuable employee in your organization and receive a higher salary. So, utilize the above-mentioned resources for your prep and enjoy possessing this prestigious badge.
You may also like: Is IT Programming the Right Option for You? Crack Microsoft 70-480 Exam Easily with Exam Dumps
Image source: Pixabay.com