Click here to get this post in PDF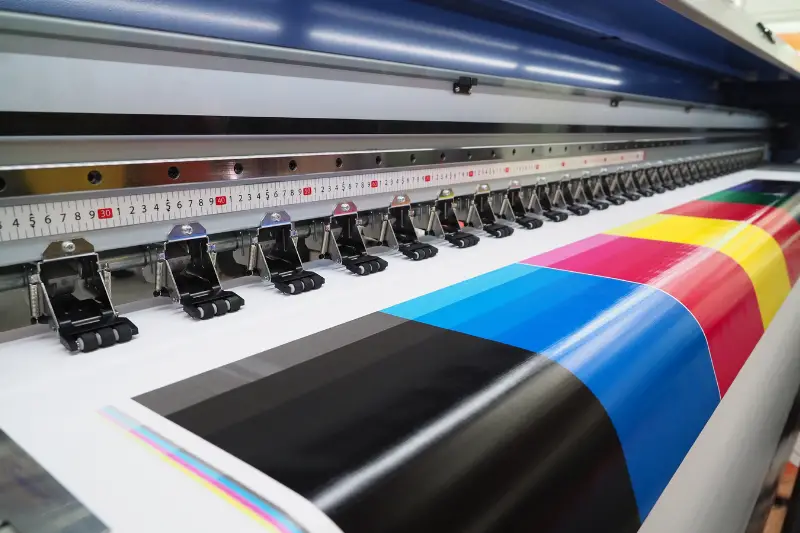 Traditionally, printing marketing items would take hours as you needed to do so one at a time. Not any more because, thanks to variable data printing, you and your team can generate several documents with different designs simultaneously. But how does variable data printing work, and why does your business need this solution? Let's discuss.
What Is Variable Data Printing?
Variable data printing (VDP), also referred to as variable imaging or variable information printing, is an updated approach to digital printing. Users can personalize printed media by revising specific elements such as the headline, image, or color with the help of an external file or existing database. And the best part is that you can seamlessly replicate the changes you made on one document.
Various types of variable data printing exist. These include:
Transactional information. This printing form refers to graphically unique figures specific to an individual. These include barcodes and QR codes.
Name and address variability. This printing type allows users to generate multiple documents with different recipients.
Image personalization. As the name suggests, this printing method allows you to include an image to personalize the information.
Additional versioning. For this printing type, the information included in a document is variable. For example, the text sections in a job offer letter can undergo revision for every printed piece.
Before you begin, you must have a digital press, variable data software, and collected data. The information needed for printing can come from various file formats and generally contain multiple features like colors and text. The variable data software will allow you to set rules surrounding alterations and feature controls.
Once you set rules, the software will communicate with the digital press about what document to print and what personalizations to include from one design type.
To help you understand how VDP works, picture a juice factory that manufactures different flavors. Each flavor must have a label to distinguish it from other types. Variable data printing allows you to generate various labels for each flavor simultaneously. This concept applies to other products.
Advantages of Variable Data Printing
Does your business need to own a variable data printing machine? Yes! Here are four reasons why.
1. Increased response rate
Customers today value personalization, and with VDP, your marketing team can send personalized emails and messages that make recipients feel valued. Simple customizations such as a name and a customized thank you note are perfect ways to enhance the user experience.
2. Efficient
VDP is an automated process and hence very adaptable. You can alter texts, labels, and other features without experiencing downtime, making it cost and time efficient. Also, thanks to VDP, you won't require printing plates or have to operate with order minimums. Instead, you are free to print whatever number you need while receiving the same consistency.
3. Test-run multiple marketing tasks using one print job
Another reason to use VDP in your promotional activities is its ability to test various campaigns with a single print job. For instance, you could print items targeted at different age groups using one print run and only modify the message as required.
4. Improved monitoring
The personalization capabilities allow you to add distinct descriptors like bar codes that make it easier to monitor results, including click rates and response rates. Moreover, you could combine VDP with personalized URLs for enhanced tracking. This approach could help you determine how many users clicked the link provided in the VDP direct mails.
Additionally, combining VDP with data collection will enforce surveys and subscriptions. That means your team will know which users to pay attention to for conversion purposes.
Increase Your Revenues With the Help of Variable Data Printing Technology
Companies are continuously looking for new ways to make everyday tasks more manageable, and variable data printing successfully accomplishes this goal. Its automated nature allows your team to print countless colors and images to suit your target audience with little prep time. It is also cost-effective and improves the customer response rate. With VDP, you can expect a boost to your bottom line.
You may also like: What will happen in the industrial world thanks to the use of 3D printing tools
Image source: Shutterstock.com