Click here to get this post in PDF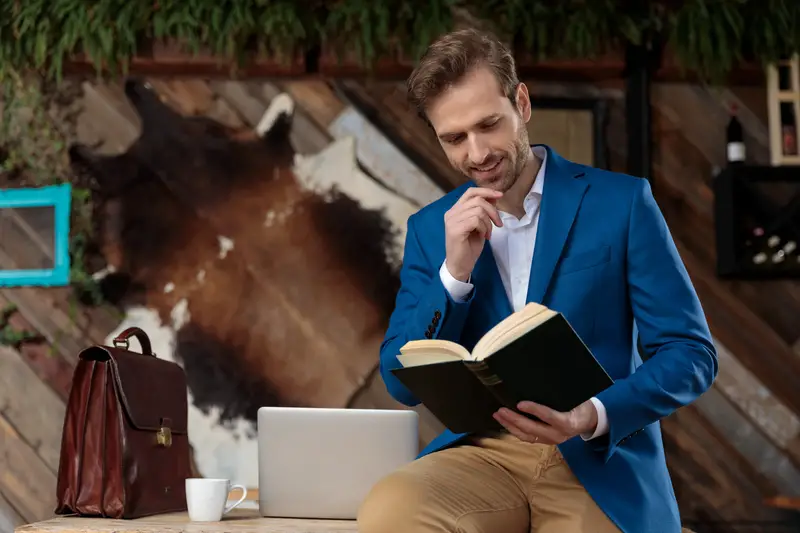 An online portfolio of your work might attract some clients and employers. Writing and publishing a book will get much more attention, though. Instead of handing someone your business card — which invariably includes a link to your website or professional profile — give them a copy of your most recent book to show the breadth of your experience and insight.
Small details can make a big difference when you replace business cards with books for exposure. The following five tips should help you get more attention and grow your professional reputation.
Write About a Nonfiction Topic That Will Interest Colleagues
Nonfiction books almost always outsell novels and other types of creative fiction. While you might not plan to make a lot of money from your book, you still need to think about what will make it appealing to readers. Clearly, today's readers prefer nonfiction.
The good news is that nonfiction also gives you the best way to demonstrate your professional knowledge. A psychologist might have great insights into a novel's characters, but those insights don't necessarily demonstrate experience. Focusing on professional topics will probably get a better response from readers.
Team Up with a Publisher to Make Your Book Look Professional
If you can get a major publishing house to print and promote your book, you can earn money from sales and grow your reputation quickly. More likely than not, though, your first book won't attract major publishing houses. That doesn't mean you can't publish a professional book that gets attention and works as well as a business card.
A service like Scribe Media makes publishing a book relatively easy. Scribe offers services like:
Book coaching that helps you find your voice, finish your writing project, and market your book.
Ghostwriting that turns your ideas into a narrative that readers will find enjoyable and informative.
Editing services that improve your text's flow and polish sentences to remove mistakes.
Professional book publishing that gives your project an attractive cover, durable binding, and author bio that will grow your reputation.
Choose writing services and book publishers carefully. Some make promises that they can't fulfill.
Get Your Book into Readers' Hands Soon
You have ideas that will make you an attractive candidate. Unfortunately, many people get so focused on their writing that they take too long to release their work. Your book can only expand your exposure once you publish it and get it into the hands of readers.
Some mistakes to avoid while writing your book include:
Aiming for perfection — you can work with an editor to polish your first or second draft.
Poor planning that creates a meandering narrative.
Sporadic research that will interfere with the flow of your writing — do as much research as you can and take notes before you start writing your first draft.
Make a Clear Table of Contents
Not everyone will want to read your entire book. Some chapters might not apply to their interests.
A clear table of contents will direct them to the material that they want to read. For example, someone who wants to hire you for a managerial position might want to read your chapter about leadership styles while skipping over the chapter about the importance of cloud technology. Then again, the chapter about cloud technology might appeal to someone else.
By clearly labeling and describing the point of each chapter, you help readers focus on the content that pertains to them and why they're interested in you.
Include a Short, Descriptive Author's Bio
Your author's bio gives you an opportunity to show off your top achievements. You don't have much room to impress people, though, so you need to focus on career highlights that will get attention. For example, you might mention some of the executive positions you've held, awards you've won, and degrees you've earned.
The author's bio and your book's content serve complementary roles. You want the bio to entice people to read your book. At the same time, you want the book's content to reinforce the reputation you claim in your bio. When the two work together, you can expect your book to get passed around and recommended to people you've never met.
How many people pass around business cards? Hardly anyone. Books give you a clear advantage.
Conclusion
Business cards have fallen out of style. That doesn't mean you should switch all of your contact information to the internet. Physical books can enhance the role that business cards once filled. When written, published, and marketed well, they can make you a much more popular person others rely on for expert opinions.
You may also like: Advantages Of Having A Professional Business Card
Image source: Dreamstime.com