Click here to get this post in PDF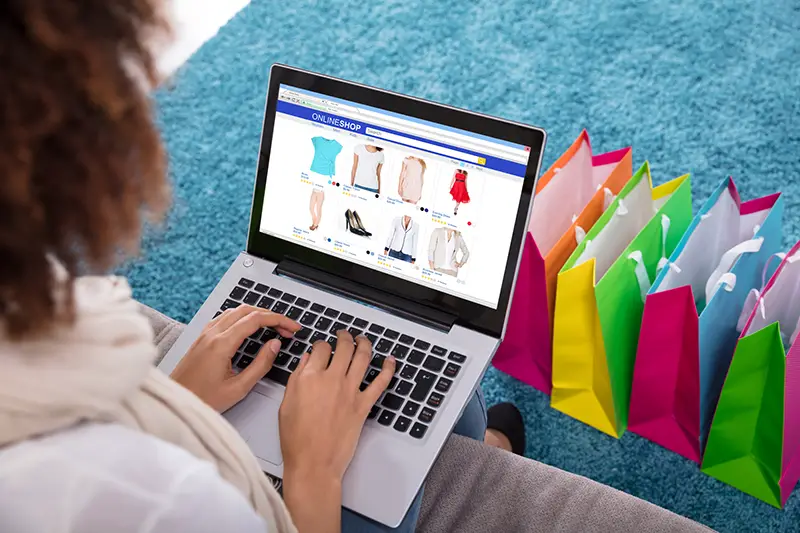 Running an ecommerce business is a great way to invest in your future. It can provide you with financial stability and the freedom to make your own decisions. But, it takes more than just launching a website to ensure success. There are five essential keys to unlock the secrets of a thriving e-commerce business—marketing, inventory management, customer service, payment processing, and web design. With these essentials in place, you'll be well on your way to building a successful e-commerce brand!
1) Marketing
Marketing is essential to the success of any e-commerce business. With effective marketing, you can reach more potential customers and accelerate your growth. Start by honing in on your target audience so you can create marketing that resonates with them. Then, use a combination of digital strategies like SEO, content creation, social media campaigns, email newsletters and influencer collaborations to drive traffic and generate leads.
Additionally, consider launching an affiliate or referral program as well as utilizing retargeting ads to further boost engagement. With these marketing tactics in place, you'll be able to unlock the secrets of a thriving e-commerce business!
2) Inventory Management
Inventory management is a critical element to running a successful e-commerce business. The ability to effectively manage product quantities, stock levels, and delivery timelines is essential to providing customers with the services and products they need.
To ensure an effective inventory system, it's important to carefully plan out inventory purchases in advance. You should also consider using an automated inventory management software solution that can help you track and report on product availability and automate purchase orders. Additionally, having an accurate forecasting process in place can help you better anticipate customer demand and plan accordingly.
It's also important to set up efficient processes for managing returns and exchanges, as well as tracking warehouse spaces and supply chain activities. Having streamlined practices for these areas will save time and money while ensuring that customers receive their purchases promptly. Finally, don't forget about safety stock levels; this is the amount of extra inventory you should have on hand in case of emergency or unexpected surge in demand. Implementing these strategies will enable your business to unlock the secrets of a thriving e-commerce business!
3) Customer Service
Customer service is essential for any e-commerce business. Providing customers with a positive experience can help you build trust and loyalty, driving more sales over time. To ensure good customer service, start by creating self-service options such as an FAQ page and knowledge base to answer common questions. Additionally, provide users with multiple communication channels so they can get in touch if needed. You should also have a process in place for responding promptly to customer inquiries and feedback.
Finally, ensure that your web copy communicates clearly so customers understand the products and services offered. Also, consider offering incentives like discounts or free shipping when appropriate to thank customers for their patronage! With these strategies implemented, you'll be able unlock the secrets of a thriving e-commerce business!
4) Payment Processing
Payment processing is a crucial aspect of any e-commerce business. Customers need to be able to make purchases quickly and securely, so you'll need to set up payment gateways that provide this capability and also look at a statement of account sample to invoice them with. There are a variety of options available, each with different features and fees, so it's important to do your research and find one that best suits the needs of your business.
Additionally, consider offering multiple payment methods such as credit cards, PayPal, Apple Pay or Google Pay for maximum convenience. And finally, make sure you have an SSL certificate installed on your website to encrypt customer data and protect against fraud. By taking these steps, you'll be able to unlock the secrets of a thriving e-commerce business!
5) Website Optimization
Website optimization is essential for any e-commerce business. Having an intuitive and user-friendly website will help customers find what they're looking for quickly and easily, boosting engagement and conversion rates in the process. To ensure that your website is performing optimally, invest in a responsive design that works across different devices and platforms. Additionally, consider implementing search engine optimization (SEO) tactics such as keyword research, meta tags and content generation to help with organic traffic growth.
Finally, look into customer journey mapping to analyze how users interact with your site and identify areas for improvement. Taking these steps will help you unlock the secrets of a thriving e-commerce business!
By following these tips and strategies, your e-commerce business will have what it needs to succeed in today's competitive marketplace. With the right tools and processes in place, you can unlock the secrets of a thriving e-commerce business.
You may also like: Top 10 online marketplaces in 2023: a guide to leading ecommerce platforms
Image source: Depositphotos.com