Click here to get this post in PDF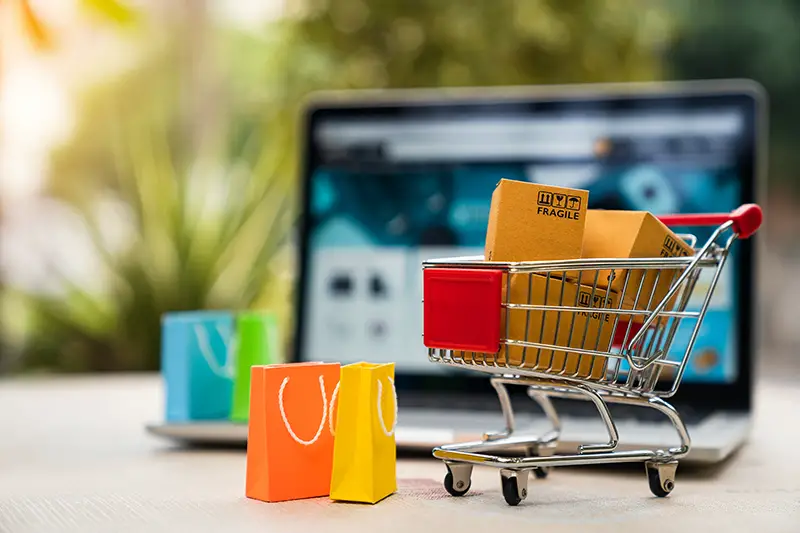 As we all know, the online marketing scene is getting larger as each day comes and goes. More and more online shops are popping up here and there, selling all kinds of things under the sun.
You plan to have one to make a quick buck or two. But it appears the online market scene has all things worth selling. But it does not mean you must stop your plans and get back to regular work. There are still things you can sell other shops might not have. 
In addition, you can get some assistance marketing your goods through various websites, such as Noah Kain Consulting. For example, here are unique products you can sell this year 2022.
Collectable Cards and Online Trading
Collectable cards are on the rise regardless of the year. Franchises include NBA, Magic The Gathering, Pokemon, and Yu-Gi-Oh! These are some of the most popular card games that sell like hotcakes. Keep in mind that a lot of these cards have different prices. Some cards have less than a dollar in value. But there are also ones that can pay for your college tuition fee and even buy a car. That is just one card, mind you.
So, if you have a stash of collectable cards in the attic or basement collecting dust, you better get them out. You might not know what you can find. The internet offers numerous web platforms showing how cards sell in the marketplace. Check them out before you start selling your fancy pieces of cardboard rectangles. 
Vinyl Records and Digital Music
Have you ever seen your grandparents put one of those black records in their old players? Those old vinyl records that cost cheap years ago are a fortune now. Since record labels no longer manufacture these items, finding them can be pretty daunting.
Not many online shops sell vinyl records nowadays, which is why these unique products will earn you a lot of money on the side.
Handmade Scrapbooks and Blogging
Handmade scrapbooks might sound like nothing but a hobby for some people. But did you know you can showcase your creative outputs and sell your masterpieces online? You can read artists' blogs about it.
You will surely sell these handmade items because, for one thing, each design you make is unique. That means each one will not have a duplicate, no matter where you look. In addition, these unique designs allow you to control their price. 
Ceramic Plates
Like the scrapbooks, you can get all creative and artsy with the ceramic plates. You can put almost any design on them – from cultural art décor to pop culture references. 
Each design you make can be as extravagant as you can get. The same goes for the price. The more complicated the piece, the more expensive it can get. 
Stamps And Coins for a Collector's Online Museum
Stamps and coins have a different market scene on their own. These one-of-a-kind items can sell depending on their rarity. Why not post a collection of them online? 
If you opt to work with digital marketing experts, you can work with website builders to create a digital museum for you.
Much like the other items on this list, you might have ones that are somewhere in your basement and attic. The older ones will sell even higher. You have to ensure they are pristine and in good condition before posting them for bids.
Comic Books
Marvel and DC have been printing out comics since the early 1950s. But they are not the only brands with comic book products. Other names in the industry have comic book products you can sell. Vintage comic books do not have a lot of value. But you can find die-hard collectors who will pay tons of money to get their hands on unique, hard-to-find comic books and novels. 
Cosplay Hoodies
Cosplay is the art of dressing up as your favourite cartoon or franchise character. Many kids nowadays enjoy such activities, and you can find them having tons of fun at conventions here and there. 
You can make cosplay hoodies if you have the skill to do so. Look up popular titles, such as Attack on Titan, Genshin Impact, League of Legends, etc. You will have no shortage of references for your cosplay hoodies. 
Many shops online sell your average hoodies. But not many will have unique ones with crazy and creative designs. Picture this scene: you showcase your Gwar Gura hoodie with all the shark features. Now that is something you cannot find anywhere else, and customers will pick one of those up. 
The only challenge with selling cosplay hoodies is that you might have tons of orders on your hand. 
Exotic Plants and Influencers
Have you ever seen one of those Plant parents flexing their green babies online? Instagram is already flourishing with such influencers. One of the unique plants you can showcase is the venus flytrap and the one which traps and consume flies and other insects. 
That is one of the many exotic plants you can post and sell online. While the market for such goods is a welcoming scene, you still have to be careful. 
Why do you ask? Not all exotic plants are legal to sell. You need to check whether your plant is up for marketing or not. You do not want to face legal issues once a customer finds out you are selling Sakura tree seedlings outside of Japan. Find out which plants you can sell before putting them on a list on a website somewhere.
Tribal Goods
Another unique selling item would be tribal goods. Items such as hunting tools, weaving mats, and even tribal decorative goods can be a decent product base to post. But like exotic plants, do some research before selling them. 
A lot of individuals out there are sensitive when it comes to tribal and culture-related items. 
Before You Sell
Remember that these are unique items which might not have the base price range you can find for most commonplace goods. It is up to you to set a price for each unique item on your platform.
You can place higher prices for things that cost you time and other resources, such as ceramic plates, paintings, and scrapbooks. After all, you spend a lot of time doing them from scratch. 
But play things safe and never go overboard with your prices. You can still play around with cheap and expensive rates. But make sure they are fair for the customers, and going way above will get you little to no profit.
The Takeaway
The market is full of almost everything you can find under the sun. But having the flair of unique items will make your platform stand out from the rest. But exercise caution before you start selling these items you cannot find anywhere else. Doing so saves you from legal issues and customers with a knack for arguing with sellers for such goods. Now get to selling!
You may also like: Why You Should Have an Online Store?
Image source: Shutterstock.com