Click here to get this post in PDF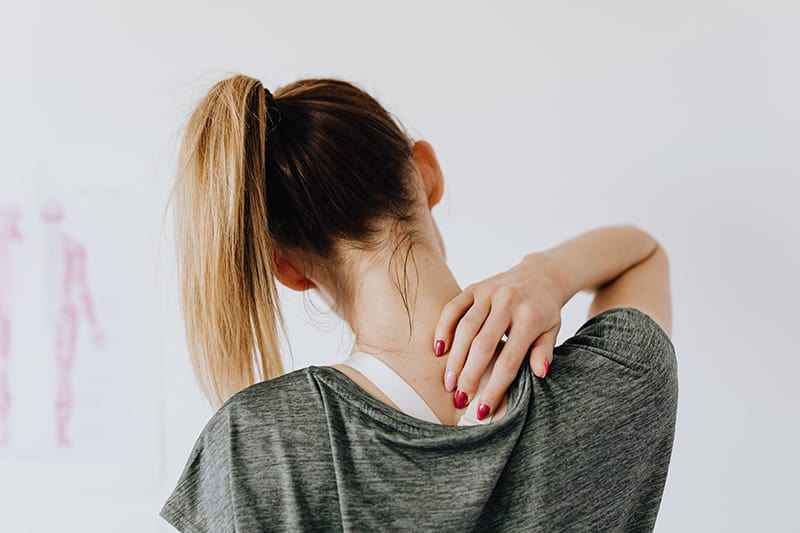 The UK is known in Europe as a whiplash hot spot, with more than double the occurrence of whiplash claims than Spain, France, and the Netherlands. Whiplash is a serious injury that can have debilitating effects that often lead to long term issues, but what exactly is whiplash, what does it feel like, and what should someone do if they get it?
Let's look at some of the most common questions on the topic and what you need to know about understanding whiplash.
What is whiplash?
Whiplash is primarily caused by rapid movement back and forth of the neck in a whipping motion (hence the name). Unlike many other injuries caused by accidents, whiplash is not usually immediately apparent. Instead symptoms develop 6 to 12 hours after an incident.
Think of it like training at the gym. You don't notice change in the muscles until hours later.
What are the symptoms of whiplash?
Whiplash can range in severity but symptoms can include:
Neck pain
Headaches
Stiff neck
Difficulty moving your head
Muscle spasms in the shoulders and arms
Signs that you could have sustained more serious nerve damage include:
Weakness in your arms or legs
A feeling of 'electric shock' in your neck and back
Severe pain that does not subside with ibuprofen or paracetamol 
A tingling feeling in either or both sides of your body
If you have any of these symptoms you should seek urgent help from your GP/Doctor.
How can I prevent whiplash in the workplace?
While whiplash is most associated with car accidents it is by no means the only cause. Falls are another major cause of whiplash and one that can commonly happen in the workplace. If you are working at height then proper safety equipment is a must.
A ladder stopper can help prevent slipping and is easy to move around a work site or take out on location if you are not sure what conditions will be like.
A 2 point harness system would be an ideal prevention measure to whiplash when it comes to falls, however, in untrained hands, a harness system could do more harm than good.  Harness systems should be considered a long term goal to a lasting solution.
Prevention is always better than cure. Neck exercise is something a lot of people tend to forget or not put attention to. Having something like a neck strengthener is something that could help prevent any type of neck and back injury or pain.
Click here for an excellent guide to mitigating fall hazards when working at height.
What are the repercussions of whiplash?
While most causes of whiplash will resolve themselves in 2 to 3 months, the long term effects of whiplash cannot be underestimated. In addition to the pain and trauma of the accident that caused it, some sufferers may find themselves dealing with intermittent buzzing in the ears, chronic shoulder and neck pain, stiffness and frequent dizzy spells. It is because of the lasting effects of this type of injury that it is vital that you know how to deal with it.
What should I do if I have whiplash?
If you think you have whiplash you should take ibuprofen or paracetamol to reduce the pain.
Keeping active can actually help with the recovery process, it may be slightly uncomfortable but it is beneficial. It is for this reason that wearing a neck brace is not recommended. Hot or cold compresses applied throughout the day can also bring relief.
If symptoms continue your doctor may recommend physiotherapy to help regain movement or discuss stronger painkillers with you.
---
Repetitive Strain Injury, The Most Common Workplace Issue
---
As whiplash can have the potential to bring lasting pain it may also be worth pursuing a whiplash claim if you were not responsible for the accident that caused the injury. Compensation could help with living expenses if you are unable to work or provide an option to seek private treatment to help you on the path to recovery. For a general overview of average compensation amounts in England and Europe check this CED study, Scottish readers can check Thompsons Scotland for a guide to possible claim amounts.
Now that you have an understanding of whiplash and its ramifications you will be well prepared to deal with it should it arise. 
Image Source: Pexels.com