Click here to get this post in PDF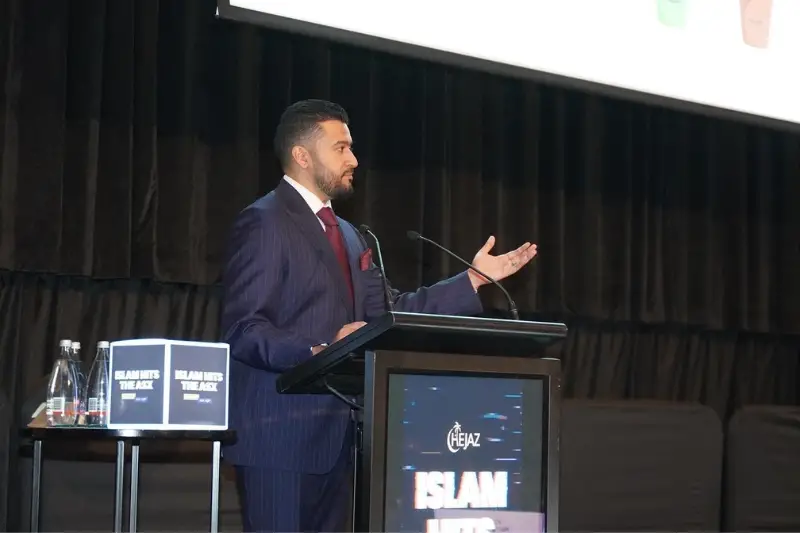 Muzzammil Dhedhy co-founded Hejaz Group, a well-known international Islamic financial services corporation with its main office in Melbourne, Australia. This pioneering organization was founded in 2014 and has risen quickly to become a household name in Islamic banking. One-third of the world's population is Muslim, and Hejaz Group is committed to offering them moral and Sharia-compliant financial solutions. Hejaz Group has transformed the economic landscape by bridging the gap between conventional banking and Islamic financing by emphasizing ethical compliance, transparency, and governance significantly. It keeps respecting the ethics of ethical finance while empowering people and businesses.
Ethical finance and principles-aligned banking have gained prominence in today's complex financial world. Muzzammil Dhedhy, a distinguished figure, stands as a guiding light in this pursuit. His journey through the financial sector and his commitment to ethical principles have redefined how we perceive banking. Here, we will explore the fundamental principles of Islamic banking and finance while shedding light on the financial products and services offered by Muzzammil Dhedhy's brainchild, Hejaz Group.
Islamic Banking vs. Conventional Banking 
At its core, Islamic banking adheres to the principles of Sharia, the Islamic law. This fundamental difference sets it apart from conventional banking in several ways.
Firstly, Islamic banking prohibits interest (Riba). In conventional banking, interest is the lifeblood of lending and borrowing, but in Islamic finance, money should only generate money with value-added work. Instead of interest, Islamic banks engage in profit-and-loss-sharing arrangements, ensuring that both parties share the risks and rewards.
Secondly, Islamic banking prohibits investments in businesses considered unethical or haram in Islam, which includes industries such as alcohol, gambling, and pork production. In contrast, conventional banks may invest in a wide range of industries, regardless of their ethical implications.
Thirdly, Islamic banking emphasizes asset-backed financing. Loans in Islamic banking are often structured with an underlying tangible asset, reducing the speculative nature of transactions and ensuring a more stable and ethical financial system.
Hejaz Group's Commitment to Islamic Finance
Muzzammil Dhedhy co-founded Hejaz Group, an essential Islamic financial services industry leader. The company's goals are consistent with those of ethical investing. Its clients, who include businesses, financial institutions, and private individuals, require a wide range of Sharia-compliant economic goods and services.
Investment management is one of Hejaz Group's primary services. Hejaz Group offers clients chances to increase their money while abiding by Islamic beliefs through ethical investing. Clients can feel secure knowing their money is being handled responsibly thanks to these investments' meticulous screening for Sharia compliance.
In addition, Hejaz Group provides financial services, enabling people to plan for their retirement consistent with Islamic principles. The company offers financial advisory services to assist clients in making ethical economic decisions.
Creating a Comprehensive Islamic Financial Ecosystem
Hejaz Financial Services aims to create a sustainable, intergenerational Islamic financial ecosystem. Its commitment goes beyond financial transactions; it seeks to comprehensively cater to the global Muslim community's financial, social, and economic needs.
In conclusion, understanding the principles of Islamic banking and finance is vital in today's world, where ethical finance is gaining momentum. Muzzammil Dhedhy's vision and Hejaz Group's commitment to ethical finance have redefined the banking landscape and created a platform for Muslims worldwide to access ethical financial products and services. By adhering to the principles of Sharia and profit-and-loss-sharing arrangements, Islamic banking and finance aim to promote financial inclusivity, ethics, and fairness in a world that values transparency and accountability.
You may also like: How Regional Rural Banks Do Play a Crucial Role in the Banking Sector?