Click here to get this post in PDF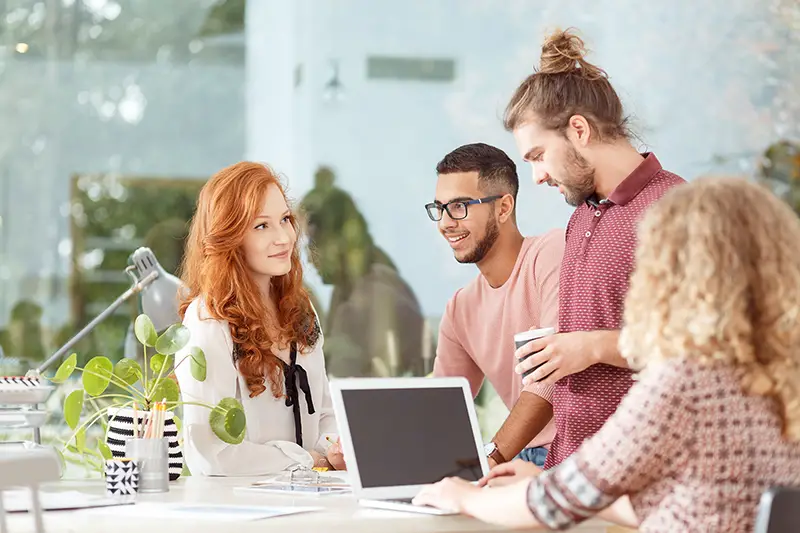 Between drafting, coping, and keeping the email workflow, it can become really tough to make way for media management and brand promotion. This is where public relations agencies come to your assistance. Public relations help strategically communicate with the public and build mutually profitable relationships with the organization.
So, if you want to drive your sales more, check out our tips to hire the best PR firm.
Tips to Hire a Public Relations Agency
Now that you want to hire a PR firm, the first question that might come to your mind is, "How do you even start this process?" For hiring a PR Agency in 2022, you need to do some work beforehand. Below are the important factors you need to consider doing to her a public relations firm successfully.
1. Set Objectives
First, you need to begin by thinking about the objectives. You need to find answers to questions like "what help could my company get from a PR agency?", "What is my necessity to hire a PR agency?" and "what do I obtain by working with the PR firm?"
When you start working with a PR agency, you are going to have strategies for your company. These goals are particular, measurable, practical, relevant, achievable, and time-bound.
Once you decide your goals, the next step is to think about the type of PR agency that could assist you in fulfilling those objectives. For instance, if your company is a non-profit charitable organization, you might want to hire a non-profit PR agency. But, if your work is about social media management, then you might want a crisis management PR firm.
2. Set a Budget
Before you even start researching various PR agencies that will help you with your work, set a budget. It is extremely important to consider the amount you are willing to pay for the public relations firm. Check whether the amount does not get over your marketing budget. 
Think about how much money you can set to contribute to the PR agency. To set a budget, you must align all your goals and consider the hidden expenses. It is also essential to consider those goals while creating a budget for the PR firm.
3. Research the Firms
After deciding on goals and setting up a budget, now focus on the kind of PR firms you want to work with.
Gather information related to the agency like reviews, reputation, social site presence, clients, testimonials, cost, etc. Learn about their strategies, initiatives, success, and their reputation as it will help you assess how they exactly handle their PR.
4. Make a list of Relevant Questions
After researching different PR firms, make a shortlist to reach them. In addition, make a list of relevant questions that will help you learn more about them. These include their experiences, previous client reviews, success, testimonials, and price.
5. Hold a Meeting
The next step is to hold meetings with shortlisted PR agencies. Armed with your list of questions, you can gather the information needed to make decisions wisely. Plus, we suggest you pay special attention to the compatibility factor. See which PR agency you are most likely to develop good chemistry. 
It is always easier to maintain a good work environment with people who can engage in an intelligent discussion about your programs.
6. Hire PR Firm
The last step is to hire a PR agency. However, you need to ensure that from the very first, you should make the goals and objectives clear.
You may also like: Using a boutique PR agency: personalized public relations services at competitive prices
Image source: Shutterstock.com