Click here to get this post in PDF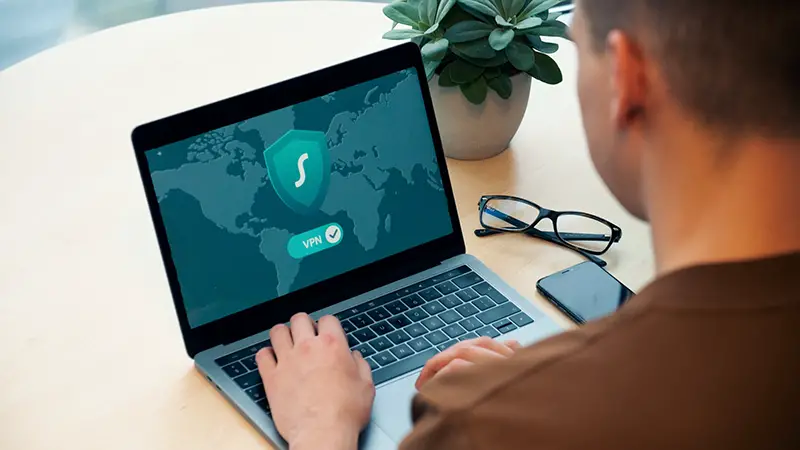 Anonymous IPs, also known as proxies, help users to access the inaccessible website without leaving a trace of their visit. They safeguard your digital footprint from prying eyes that is the third party who is interested to find more about you.
Anonymous IPs will conceal your identity and location, obscure your online activity, and secure your personal data.
We have penned down everything you need to know about anonymous IPs. Have a glance!
Types of Anonymous IPs
Anonymous IPs are also known as 'proxies. These anonymous IPs depend upon the nature of the work. Following are the types of anonymous IPs:
1.    Virtual Private Network (VPN)
VPN acts as an intermediary between a user and a target server. A private network across a public network allows a user to receive or send data in a way as it is directly connected to a private device or a network. It helps to access the device that may be inaccessible on a public network.
VPN ensures safety. It creates an encrypted tunnel between a user and a VPN server. It provides remote access, site-to-site, and extranet-based-site-to-site services to ease connections with local area networks, two networks, within an organization, or with multiple organizations.
2.    Public Proxy
Public proxy, as the name implies is accessed by any internet user. Like VPN, it acts as an intermediary between a user and a server. It assists the user to hide their IP addresses while seeking online anonymity and privacy. The public proxy offers various levels of security, functionality, and privacy depending upon the purpose it needs to serve. However, extensive internet security cannot be attained using a public proxy.
3.    Hosting
Web Hosting Services are used by individuals to create private proxies for anonymizing purposes. To host purposes, some VPN services use a hosting provider instead of registering their own IP ranges. An authentic proxy service provider like litport registers IPs for hosting providers and associates them with corporate or residential use.
4.    Residential Proxy
The residential proxy contains one or more IP addresses. They are essential proxy servers that may have been provisioned by a regional internet service provider (ISP).
Residential mobile proxies are used for a number of purposes including market research, social network, business automation, and retail. It also helps in web scrapping, affiliate testing, SEO, ad verification, and travel fair. Residential proxy helps entrepreneurs, social media managers, and small managers to grab necessary information and data from every nook and corner.
To get a residential proxy, simply ask the proxy service provider to give you a residential proxy service, and then your residential proxy will keep changing automatically. For a more reliable proxy service, high speed, unlimited bandwidth, and IP rotation consider a proxy service provider like Litport.  
How do Anonymous IPs Affect Business?
Although anonymous IPs hide the user's identity and provide secured connections to acquire the right data at the right time but they may also affect businesses in some good or bad ways.
E-Commerce Business
E-commerce relates to selling goods and services via online means. To serve online businesses, IP geolocation checks are implemented to identify bad or suspicious orders based on the doubtful pattern of IP location of billing address or shipping address. To serve online businesses, IP geolocation lookup is implemented to identify bad or suspicious orders based on the doubtful pattern of IP location of billing address or shipping address.
Media Streaming
Many users use anonymous IPs to bypass geolocation control checks to ingress the media content that is not available in your region. To safeguard the content and reduce the risk of loss of licensed content, media streaming companies are suggested to implement strict control for digital rights management with respect to geographic location.
Digital Advertising
Anonymous IPs are also used in digital advertising to checkout payments or execute fraud. The anonymous IPs are used to trigger payouts and payments in the correct geographic location. However, fraudsters use bots or other programmatic means to spawn fake impressions, actions or clicks to skim off payouts and dividends.
Anonymous IPs, Risk, and Solution
Although anonymous IPs are known for conducting illegitimate use or actions not all anonymous IPs serve the same purpose. It depends upon the nature of work or business it will serve.
In recent years, a large number of people are using VPNs and other proxies to access blocked websites from work or school. Many users access government-restricted sites using VPN to hide their identity and maintain anonymity.  
To reduce the risk associated with anonymous IPs, many websites offer free proxy services for a limited tenure. The free proxy service will ensure user anonymity. Among all these proxy service providers, litport is the most reliable and authentic site to get a professional proxy. Litport extends outstanding proxy services around the world using its unique identity.
Note: Litport will protect you from hacked phones and virus-infected devices.
Don't hassle, get litport and save yourself from potential harm.  
You may also like: Things that Every Marketer Should Know About Cybersecurity
Image source: Unsplash.com