Click here to get this post in PDF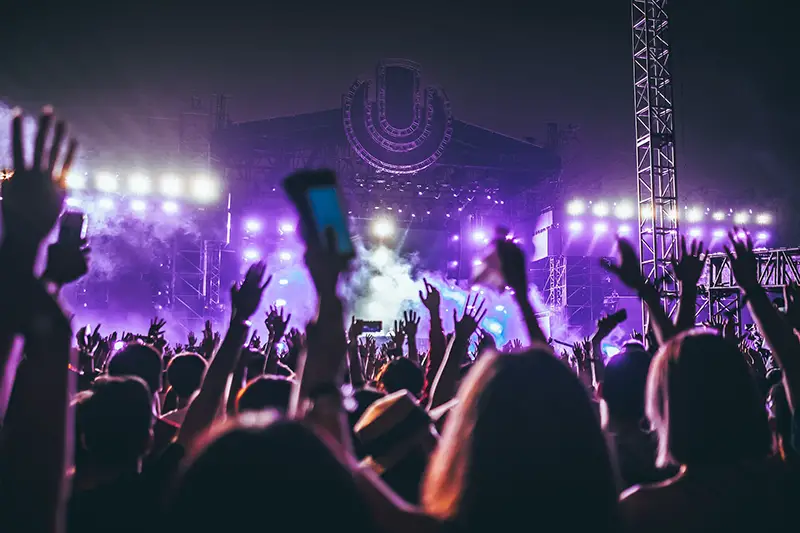 Generally, a tribute band is a group of singers and musicians who play covers of famous songs by other artists. The music is usually performed live, and the band is hired to play at various parties. Many tribute bands include pop, rock, country, jazz, blues, and reggae.
These bands are trendy because they offer a unique way to entertain guests. You can hire tribute bands for various events like concerts, festivals, weddings, corporate events, and other special events.
If you are considering hiring a tribute band, this article will give you a clear idea of how much a tribute band costs and hiring the best tribute bands at an affordable price in the UK.
How much does a tribute band cost in the UK?
The cost of hiring a tribute band depends on the type of band you choose. Knowing the type and size of the band you want is essential before hiring one. If you are searching for a great tribute band of four to six members, you must pay around £1250-£1550. If you want a duo band, you can get one for a little bit less, like you can hire them for £530-£650. If you want a solo band, you must pay £400-£550.
Cost of hiring a tribute band in the UK:
Solo Tribute Band – £400-£550
Duo Tribute Band – £530-£650
Tribute Band (4-6 Piece) – £1250-£1550
Best tribute bands to hire in the UK:
For over a decade, London has been home to many tribute acts. Tribute bands come in various styles, but they are all similar in that they will perform a setlist of songs essential to the original artist or band. The style of music is often based on the era of the artist.
There are many great entertainment options if you're planning an event, such as a wedding party or birthday party. Now I'll discuss some of the best tribute bands to hire in the UK at an affordable price and give you all the information you need to choose the right one for your event. I have chosen four of my favourites in this article and provided links to each website. Let's get started.
Best solo tribute bands in the UK:
Band Name: Almost Ali
Genre: Ska, Reggae, 2 Tone
Price: £400+
A Tribute To Ali Campbell "Almost Ali" features all of the brilliant hit songs originated by Ali Campbell and UB40 during the 1980s and 1990s.
It's a must for fans of the legendary band. This band, performed by an experienced entertainer, includes all the music from Ali Campbell's most notable releases, including "That Look In Your Eye". This band features the music of the band UB40, with hits like "Let Your Yeah Be Yeah ", "Somethin' Stupid", and "Hold Me Tight."
If you like solo bands and Ali Campbell's songs, this band will be perfect for your upcoming event. Choosing this band will be great if you have a minimum budget under £500.
Band Name: Just Adele
Genre: Pop, Blue-Eyed Soul, R&B
Price: £500+
Can you remember the most popular song of Adele in 2021, "Easy On Me"? If you want the same vibe from Adele, then choosing the Just Adele band will be the right choice.
It's Adele's tribute act, 'Just Adele,' who has been performing her tribute to the British global star throughout the UK and abroad for several years. She's a fantastic singer, entertainer, and her vocal resemblance to Adele is uncanny.
If you have a lower budget plan and want to hire a solo band artist who is an expert in singing pop and R&B, then this band is an excellent choice. 
Best duo tribute bands in the UK:
Band Name: Abbasolute
Genre: Pop, Euro Disco, Pop-rock
Price: £550+
If you are a big fan of the renowned band ABBA, this duo girl band will amaze you. Agnitha and Anna Fried, these two singers, are perfect for performing the best ABBA classics and have performed on many occasions, like weddings, birthday parties, and corporate events throughout England.
Can you remember the most popular ABBA like "Waterloo", "Honey Honey", "Ring Ring", and "Mamma Mia"? They can perform all the famous songs of ABBA with great expertise. It is guaranteed that they will bring up your guests on their feet and dance.
If you have a lower budget plan of under 700 pounds but want a duo pop-rock band to perform in your ceremony, choosing Abbasolute will make your day perfect and memorable.
Band Name: ABBA Experience
Genre: Pop, Euro Disco, Pop-rock
Price: £1250+
If you love Pop, Euro Disco, and Pop rock genres and are passionate about theatre, this will be the perfect band to enjoy. The band in the original ABBA tribute act is unlike anything you have seen. Their performances are stunningly beautiful. 
If you have a mid-range budget of £1250, want to hire a four pieces band and are looking for a unique experience, you must choose this band for your upcoming events. Fans of all ages will surely enjoy the unforgettable show they receive from them. Thanks to UK Live Entertainment for bringing this fantastic tribute band to us.
In conclusion, I can say that the costs of hiring a tribute band can vary widely. Some bands may charge a set fee per event, while others may charge a flat rate for the whole night. Again, they can also offer discounts for more significant events.
If you want to hire a professional tribute band in England, the bands I discussed above are the right option. Because they are professional, they have performed at many weddings, birthdays, and corporate events. You can easily hire the best bands from the list mentioned earlier at an affordable price if you consider the cost and budget. Hiring an expert and experienced tribute band is a great idea to ensure an excellent experience for your guest. You can also find the best bands based on your music genre choice from the abovementioned website. Thank you for being with me. Please, share your thoughts and comments below; I'll be happy to hear from you.
You may also like: Why Businesses Should Invest In A Printed Marquee During Events
Image source: Unsplash.com