Click here to get this post in PDF
Interested in the idea of trading online but don't know where to start? Learn about the basics of online trading, including how to get started, what to consider before you start trading, and where to find some of the main online trading websites. 
What is Online Trading?
Online trading is the process of buying and selling stocks using an online trading platform. These platforms are also known as trading websites or online brokers. 
What Should You Take Into Consideration Before Online Trading?
One of the most important considerations is to determine how much money you are comfortable losing. Since stocks can go up and down in value, it's crucial to be aware that investing in stocks carries the risk of losing some or all of the money you invest. 
After determining an amount to invest, other important things to consider include the fee structure offered by different online trading platforms, whether the online platform is beginner-friendly, and what types of stocks you'd like to invest in. 
How Do You Get Started with Online Trading?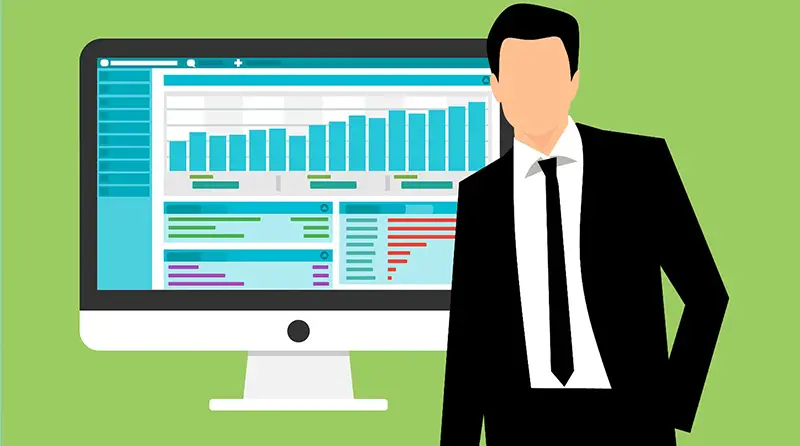 Before diving into making trading decisions, start by educating yourself on the stock market. Make sure you know the fundamental trading terminology and understand how to track the performance of your investments. Books and online courses can teach the basics and help you develop a coherent beginner's trading strategy. 
Armed with an education in trading, test your knowledge and strategies using simulated paper trades. Many platforms let you practice trading without investing real money. After you become familiar with the trading process, the final step in getting started is to choose a suitable online trading platform and sign up. 
Pros and Cons of Online Trading
These are some of the main benefits of online trading:
Online trading is a low-cost way for people to trade stocks and funds.
You can initiate desired trades almost instantly. 
Online trading platforms offer a range of useful tools to optimize trades. 
You can monitor the progress of your investments in real time. 
Online trading also comes with some drawbacks, including:
The instantaneous, speedy transactions can cause some investors to rush into decisions and lose more money than they are comfortable with. 
Since the market moves fast and online trading depends on Internet connection speed, there might be movements in prices or rates while a transaction is being processed. 
There is no relationship built with a broker; the investor makes all the decisions. 
Choosing a Trading Platform
There are many available trading websites that you can choose to get started with on your trading journey. A primary concern for investors is to select a platform that aligns with their goals.  Some investors prefer a buy-and-hold strategy while others want to go down the day trading route. Another factor when choosing a trading website is to ensure the brokerage is properly regulated. Lastly, investors should make sure their online broker takes account security seriously. Read reviews to see what other investors have to say about their experiences. 
Armed with this introduction to online trading, get ready for the excitement and potentially lucrative rewards of investing in the stock market. 
You may also like: Why Forex Trading Should be Treated as Business
Image Source: Pixabay.com