Click here to get this post in PDF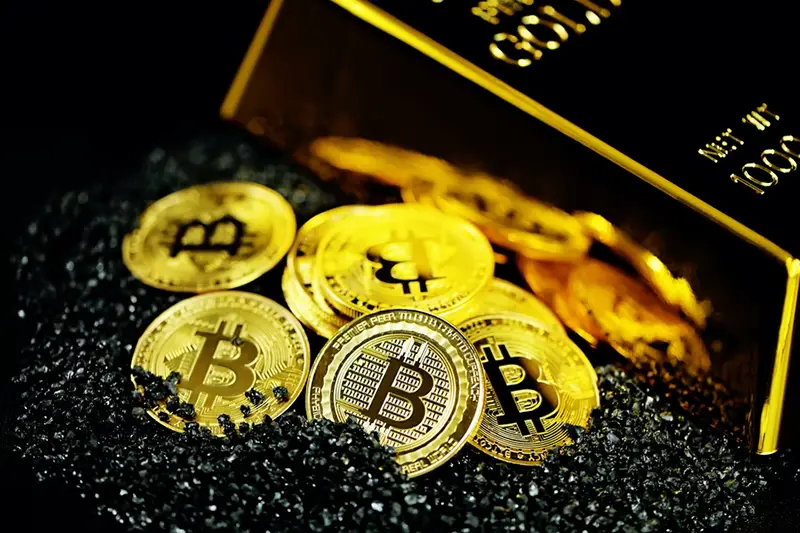 With the advanced technology we have at our fingertips in 2021, anyone with an internet connection can become a day trader and trade for a living.
Today, Alphachain will look at everything you need to know before taking the step to become a professional trader, and make that big decision to switch up your career.
Is it possible to trade for a living?
The short answer is yes, it is possible. Day trading for a living is getting easier with the many apps and platforms that help you trade on your phone or computer 24/7. Some of the most popular apps are Robinhood, E-Trade, and Stash Invest. All of these are easy to use no matter if you are an experienced trader or new to trading all together.
In addition, many current traders have found a lot of success with working from home or becoming a remote day trader. This means having the ability to trade from anywhere that you have an internet connection.
However, like any job or career path, there is a lot of work and effort that will be required. A good rule of thumb in any job is that if you want to be the best at your career, you will need to put forth a large amount of effort to learn and grow.
What's the first step in becoming a professional day trader?
The first thing you need to do is open up an account through any online brokerage app or trading platform. Depending on the amount of money you are planning on investing, you can open up a regular trading account with as little as $500.
In addition, you will also need to decide if you wish to start off as a self-employed day trader or trade through an online trading company. The difference between the two is that many companies allow you to begin trading only after a certain amount of assets have been deposited, usually around $20,000.
Is it important to learn before I start trading?
Of course, it is always better to learn more before taking the plunge. As mentioned earlier, if you are planning on trading for a living or have any ambition of doing so, it is critical to learn about the market and trading on your own time. There are tons of books, videos, and courses online that are available for free or at a low cost. Some of the best books to start with are "How To Make Money In Stocks" by William O'Neil and "The Market Mastery Course."
What kinds of things will I need to become a successful trader?
In addition to your trading platform and brokerage account, you will also need a computer with fast internet access. This is how you do most of your day trading, so you will need to make sure it is fast enough with the right specs for your trading platform.
Additionally, most day traders spend all day at their computer screen, so it is important to have a quiet and comfortable space where you won't be distracted or bothered.
What do day traders trade?
There are many different ways to trade and make money. Some day traders will focus on trading stocks in traditional markets, while others like to use forex or cryptocurrency to make "bets" on whether prices will go up or down.
In addition, you can also find success as a swing trader using technical analysis and trading off of small price movements.
Cryptocurrency and forex is an increasingly popular industry, so it is important to have at least some knowledge or experience trading with these markets.
What are the risks of becoming a day trader?
Trading comes with a number of risks, and day trading even more so. There is a high chance that you can lose all your money if you are trading with borrowed funds. Therefore, it is important to make sure you know exactly what kinds of risks are involved before you start.
What are the advantages and disadvantages of day trading?
One of the main disadvantages is that there is always a high chance of losing all your money, or losing a lot of money. However, there is also the advantage that you could potentially make incredibly large amounts of money, as long as you have the right trading skill and expertise.
If you're not looking to take such a high risk with your investments or savings, this career path may not be for you. However, for those who are willing and able to put in the effort to grow and learn, this could be a promising path.
Another disadvantage is that day trading is often a very lonely career, as you will be sitting alone for most of your day. It requires a lot of self-discipline and determination to keep working, so it may not be the right choice for those who struggle with motivation.
However, for those that are motivated and determined, being your own boss is perfect. As well as this, you can set your own working hours, opt for comfortable clothing all the time and even save money on overhead fees as you're working from home.
Overall, although trading as a career can be difficult and challenging, it can also be incredibly rewarding and fruitful. It's always important to keep in mind that it can just as easily go the other way, and you can lose everything.
It is very important to make sure you understand exactly what you are getting into and take the time to learn about everything before making a decision.
If you have a real passion for trading and investing, know that the possibilities of your future are endless.
However, if you aren't willing to put in the necessary effort and commitment, you'll never be able to develop your skill base, become the most reliable source for accurate information, or grow as a professional. After all, to be the best you can be at anything, you need to put in the work!
If you're interested in learning more about day trading, make sure to do your research and educate yourself as much as possible.
If you're passionate about it and you put in the effort to learn as much as you can, trading could be a lucrative and rewarding career path for you.
About the Author
Adam Haeems
CEO of Alphachain Capital, one of the most successful proprietary trading firms in London, Adam manages Alphachain's quantitative cryptocurrency investment strategies. 
You may also like: Grow your money strategically with forex trading at SwissAllianceFX