Click here to get this post in PDF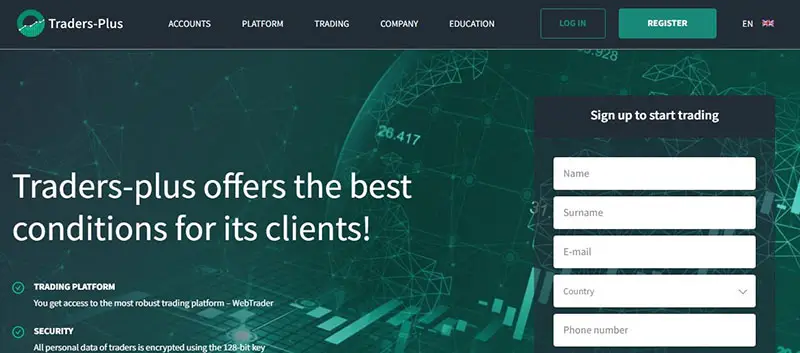 For Muslim traders, online trading is a little different because the Shariah laws of Islam prohibit interest fees. Therefore, it is difficult for Muslim traders to participate in normal trading. However, if you belong to the Islamic religion and trying to build a trading career, you don't need to worry. To help the Muslim traders follow the laws of Islam regarding the prohibition of interest fees, Traders Plus offers an Islamic account. The Islamic account of this financial organization is a swap-free account. This organization also offers comfortable conditions for trading and several other advantages. This article will discuss the necessity of an Islamic account and what are the advantages that Muslim traders can receive from this financial agency.
Why Do You Need an Islamic Account?
From day to night, you can use the online trading platform of Traders Plus for trading at any time. This advantage is essential to let the clients earn from the financial markets at any time and from any place around the globe. In the financial markets, you can trade a wide range of trading instruments, such as commodities, foreign currencies, bonds, shares, currency options, etc. To get the advantage from financial markets, some traders like to keep the positions open in the daytime, for instance, they can keep opened positions for a few hours. On the other hand, other traders prefer to keep their positions open with a longer scope through the night. However, these activities need receiving and paying special fees or swaps. As this is one type of interest rate, Muslim traders who follow Shariah laws can not engage in these activities. For this reason, Muslim traders require Islamic accounts for trading.
How to Trade with an Islamic account at Traders Plus?
When start trading with Traders Plus through an Islamic account, all deals on your account will be automatically closed at 22:00:00 GMT and then reopened immediately at 22:00:01 GMT. This helps Muslim traders to have an open position for the next trading and they will not be charged for any swap. This feature is responsible for making an Islamic account different from a real account. However, with an Islamic account, you will receive all the advantages that you could receive through a live account.
The Advantages of Trading with Traders Plus:
Traders Plus is a licensed brokerage company, therefore, you don't need to worry about investing money. Apart from this, this financial organization has an innovative trading platform, WebTrader. The WebTrader platform gives you access to over 250 analytical options, trading tools, bots, and advisors so that you have an automated trading experience and immediately know about price fluctuations. This trading platform also offers a 128-bit key encryption facility to ensure the safety of your data exchange. This brokerage company is also known for its outstanding customer support and excellent trading environment.
How to Open an Islamic Account?
If you like to take the advantage of trading with Traders Plus, you can simply open an Islamic account by following three simple steps-
Verify your documents and identity with the organization.
After verification, deposit money in your account.
Apply for an Islamic account and your request will be processed within 1-2 working days.
You may also like: Everything You Need To Know Before Investing In Forex Trading