Click here to get this post in PDF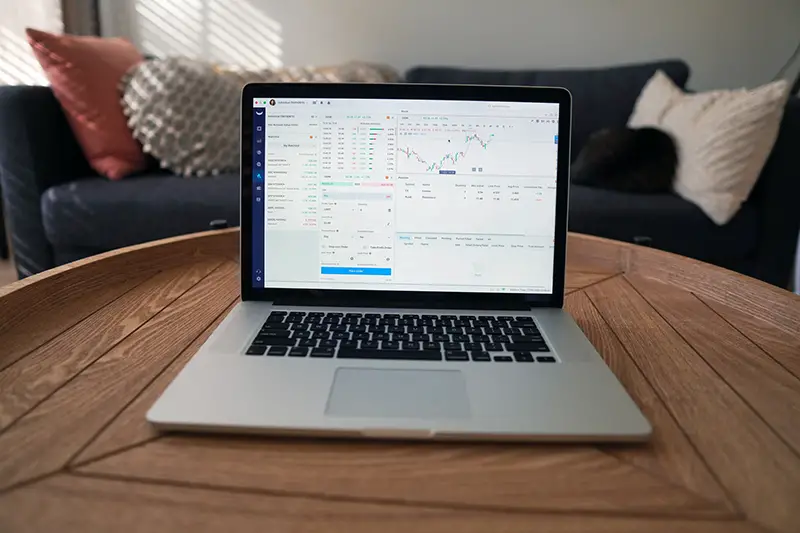 For a novice trader, the question of investing in Forex is critical. This is partly due to the complete lack of understanding of the environment in which a person finds himself. Some people are distinguished by their greed and try to replenish their trading account with the minimum possible amount provided by the broker. Other novice traders, on the contrary, are ready to spend all their savings on investing in Forex in the hope that this will help them in making a profit in the market.
It should be noted that everything is very individual on the Forex currency exchange. All traders differ in their own: temperament, psychological stability and trading strategy. Therefore, on the one hand, we want to convey to you that you must be ready to invest money that you can lose, and on the other hand, many traders fail due to underfunding of the trading account.
Forex Account is Your Business
Once you have entered and undergone the necessary steps to start Forex trading, you should consider your capitalization. You must realize that the $100 you have deposited into your account as an investment in Forex will become alive for you. You will worry when you lose even 10 cents and you will be incredibly happy when at some point in time your profit reaches the same 10 cents.
It ruins many newbies. Why? Your greed and your pride are beginning to wake up. You will evaluate even a penny loss as a personal spit in the face. You don't want to accept the fact that you were wrong. Have you closed 3-5 trades in profit? Fine. The market is tough. It is better for you to know about this in advance and be prepared for any outcome of events.
Investing in Forex is investing in your own business, which is no different from any real business. You become a manager after opening a trading account with a broker. Any business of your own is doomed to failure without a business plan. Your task is to draw up your business plan for Forex trading. A beginner trader should know how he is going to react to foreseen and unforeseen events in the market. 
The key principle of business is that it needs investment in order for you to multiply your money. Before starting real trading on the currency exchange, you must understand what kind of standard of living you want to have and what you are willing to sacrifice to achieve your goal. One of the main reasons why 95% of novice traders leave Forex is the undercapitalization of the trading account. Experienced traders make up to 20% per month. For a beginner, 7-10% will be a good result.
Investing properly in Forex will save you the consequences of bad trading periods and will give you the chance to stay in the market until the profitable trades you will also have.
How to Determine the Amount of Investment in Forex?
In order to determine the size of your Forex investments that will make you feel comfortable in trading and count on what you expect to receive from the currency exchange, 9 key questions need to be answered.
Take a notebook and pen to find out how much you need to invest and write the answers to the following questions:
Will you trade constantly or from time to time?
Are you going to live on the profit from trading?
Are you planning to support only yourself or your family?
Are you going to take paid or free training?
How much money are you willing to spend on trading instruments?
How much money are you willing to lose without consequences?
Do you make money more often when you are objectively right or when luck smiles on you?
Do you have a stable monthly out-of-market income?
How much drawdown are you willing to tolerate?
After answering the above questions, you can independently and accurately determine how much money to invest in Forex for you personally.
Scope of the Trader's Investment
The amount of investing in Forex that you get after answering all the questions may turn out to be extremely small. What to do? First: look for a broker who will give you the opportunity to open a real trading account, even with a small deposit. Second: scale by increasing the trading account. This must be done carefully because you must calculate the possible drawdown that will be built into your trading system.
The novice trader should be especially careful when increasing the trading deposit using the swing trading Forex strategy. Learn more about the pros and cons of swing trading to see if this strategy is right for you. For medium-term trading, a beginner will need a larger deposit, because there is not enough experience to set the correct stop-loss order level. This leads to the fact that you can lose more money if this order is triggered than the market situation required.
Increasing investment in Forex is a separate art. Your risk should decrease as the amount of your trading account increases. Be sure to keep this in mind, and this will be helpful in more profitable trading.
You may also like: What Is Forex Trading And How Does It Work?
Image source: Unsplash.com