Click here to get this post in PDF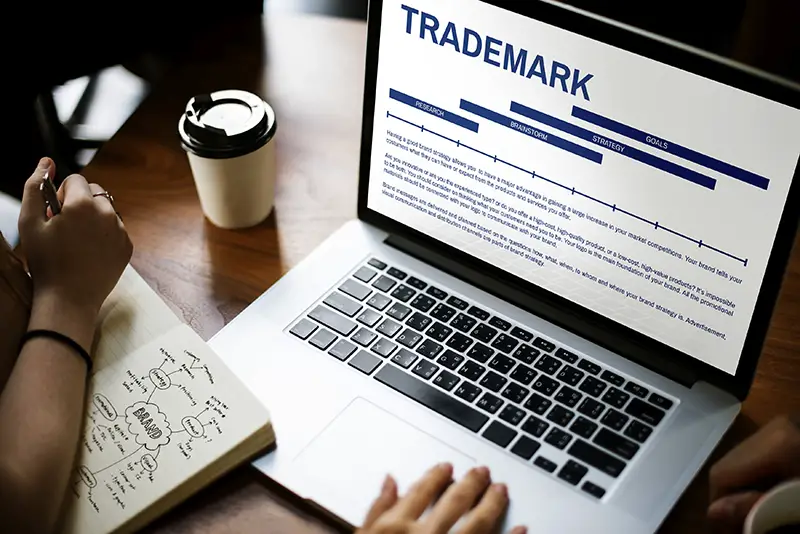 Should I trademark my company name? This is one of the most often-asked questions. A company's trademark is a significant asset. Therefore, if feasible, companies should trademark their names.
Your firm name must be trademarked with the UK IP Office (the UK IPO). However, global businesses may benefit from trademark protection abroad. Registering with the EUIPO protects your trademark in all 27 EU nations. International trademarks need separate applications in each target country.
Why register a corporation trademark?
When a firm's name is a trademark, only that company may use it for the items or services it was registered for. If someone steals your business name, you may sue.
A registered trademark prevents others from registering identical or confusingly similar trademarks in the same or related product and service classifications. Therefore, you may use the name you choose.
Having a trademark prevents infringement and protects your intellectual property.
This exclusivity will become more important as your business and brand grow. This raises your company's value owing to the trust and goodwill associated with your brand (which is highly beneficial should you seek investment or a sale of the business).
Can the name of my business be registered?
Not all business names may be trademarks. When comparable trademarks already exist, it may be bad for the company. One or more of the following may block registration:
Defamatory or offensive trademarks aren't allowed.
Purely descriptive marks, like "hair salon," can't be trademarked.
Inaccurate trademarks, such "vegan" when the product isn't, can't be registered.
Marks shouldn't employ general language or forms to stand out.
Your mark shouldn't be too similar to flags or trademarks to prevent misunderstanding.
A trademark attorney can inform you whether the authorities will approve your suggested business name and if your application will be completed promptly and smoothly.
They can also do clearance searches to see if there are any comparable trademarks on file, which can save you time and money if you do it before you apply.
Can I only trademark the name of my business?
Not only a name or logo may be trademarked. You may register your company's name, logo, colors, slogans, etc.
Your company's name is best protected as a word mark, not a logo mark. Each trademark benefits your organization differently.
The buyer will check the brand's safety if you sell your firm. After the purchase, they must be permitted to use the name. A registered trademark may be bought, sold, and licensed like any other asset.
When should you apply to use your company's name as a trademark legally?
Now that we know trademark registration may convert business names into valuable assets, we need to consider when to register.
We think trademarking your firm name sooner is preferable. Of course, it costs more, but it's worth it for the reasons we've given.
Before filing a trademark, contact an attorney. Not meeting eligibility conditions or obtaining an opposition claim from a firm with a similar trademark is a poor idea.
Even if not immediately registered, brand names should be investigated for trademark issues. For example, imagine you've built a strong business, but a company claims you infringe on their trademark. They may sue for damages and demand that you alter your company's name.
How to register your company name as a trademark in the UK
In order to legally protect your brand, you must take the following measures:
Check the name's criteria.
Clearance-search for a similar trademark. Given a competitor mark, consider your alternatives.
Choose trademark classes you like.
Submit a trademark registration application to IPUK.
Online applications cost £170 for one class and £50 for each subsequent class.
Two months must pass while the UK IPO inspects and addresses problems.
If your application is accepted, it will be peer-reviewed for two months. After that, you must resolve complaints from rival firms or individuals. If there's no opposition, your application will be recorded for 10 years.
If you require to register trademark UK, Fintech Harbor Consulting can help.
You may also like: What is a Business License?