Click here to get this post in PDF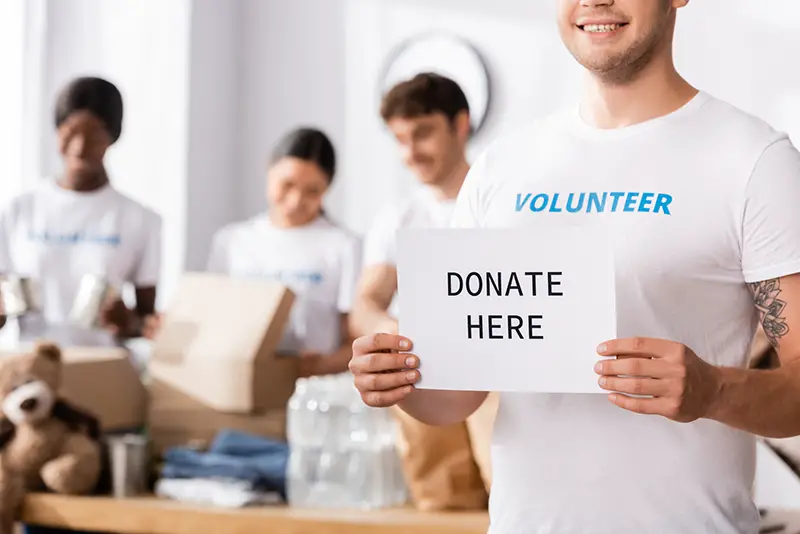 Charitable giving is a great way to help those in need. Whether it's donating your time, money or resources to a cause that matters to you, helping others is incredibly fulfilling and rewarding. But finding the right way to donate to a charity can be tricky. To make this process easier, we've outlined some of the best ways to donate to charity in the UK, from payroll giving for pay as you earn employees to direct donations.
Direct Donation
One popular way to donate to charity is direct donations. This process involves donating directly to the charity of your choice without going through any middleman or a third-party organisation. There are many advantages to making a direct donation. For one, you can be sure that your money is going to a cause you care about. Additionally, direct donations are often tax-deductible, saving you money on taxes.
Fundraising Events
Charities run fundraising events to raise money, including bake sales, car washes, car boot sales, concerts or dinners. One way to donate to charity is to participate in a fundraising event. You can do this by attending the event, donating items to be sold, or volunteering your time to help run the event. Charities always need volunteers, so this is a great way to give back and help a worthy cause.
Shopping for Charity
Another popular way to donate to charity is through philanthropic shopping platforms. These platforms allow you to shop at your favourite stores, with a portion of your purchase donated to charity. Here are some of the best philanthropic shopping platforms in the UK:
Give as you Live: This platform allows you to shop at over 4,000 online stores, and a portion of the money you spend will be donated to charity. There is no cost to you, and you can even choose which charity you would like to support!
JustGiving: JustGiving is an online platform that helps people raise money for charities. You can set up a personal fundraising page or donate directly to a charity through the website. They also have a retail partners program where a portion of your purchase from specific retailers will be donated to the charity of your choice.
eBay for Charity: eBay for Charity allows you to shop for items while supporting your favourite charities. You can search for items that charities are selling, or sellers can choose to donate a portion of their sales to charity.
Amazon Smile: Amazon smile lets you donate to your favourite charitable organisation at no extra cost—a portion of what you spend goes to that charity when you checkout.
Donating through these platforms is a great way to support your favourite charities without spending any extra money. 
Payroll Giving for PAYE Employees
You can donate to charity through payroll giving if you are a PAYE employee. Payroll giving is a simple and tax-efficient way to give to your favourite charities.
Payroll giving is an arrangement between your employer and a charity whereby your donations are deducted from your salary before you pay tax, meaning the charity receives more donations than it would if you made a one-off donation. There are no limits on how much you can give through payroll giving, and you can choose to donate to as many charities as you like! Please note that employers are not obligated to get involved in payroll giving schemes. However, more employers are recognising the benefits and are registering with a Payroll Giving agency.
Volunteering with Local Charity Groups
When it comes to giving back, there are endless opportunities to get involved with local charity groups in your area. Many charities rely on volunteers to help with their day-to-day operations, and there are many ways to get involved depending on your interests and skill set.
For example, one way to volunteer is by becoming a mentor or tutor with a local organisation that works with young people—this can involve working one-on-one with a student or leading group sessions. Another way to volunteer with a charity is to work at your local food bank, either stocking shelves, preparing meals or distributing food to those in need.
Alternatively, if you have a passion for animals, there may be opportunities to get involved with your local animal charity. No matter your interests, you're sure to find a local charity group that would benefit from your time and skillset.
Final Thoughts
Donating to charity is an incredible way to help those in need and make a difference in the world. Whether through time, money or donating your possessions, giving back to others allows those in our communities to live better lives and gives us personal contentment. We hope that this list of our top five ways to donate has provided you with some ideas for how you can contribute to the charitable causes that matter to you.
You may also like: The Best Ways for Businesses to Raise Money for Charity
Image source: Depositphotos.com