Click here to get this post in PDF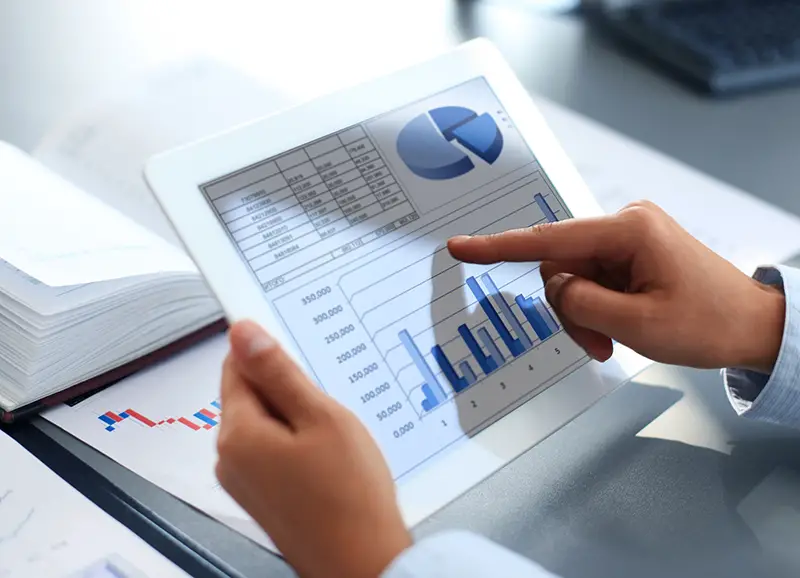 Do you want to expand your portfolio and take advantage of potentially lucrative investments but are unsure where to begin? Navigating the world of investments can be intimidating; with so many choices and potential returns available, it can be hard to know the best place to put your money. Luckily, this blog post is here to provide an overview of ten major investment opportunities currently available and explain why each one could prove profitable.
Investment opportunities come in many shapes and sizes, and with the right strategy, they can help grow your wealth over time. From buying individual stocks to mutual fund investing, there are numerous strategies available for you to put your money to work. Every type of investment carries with it risks that need to be evaluated carefully prior to making any decisions. Therefore, you should always conduct thorough research and consult a financial advisor prior to taking any significant steps with your money. By remaining informed and disciplined you can take full advantage of all available investment opportunities and move closer toward reaching your financial goals.
Whether you are an enthusiastic new investor or an experienced veteran looking for success, this article should not be overlooked!
Invest In /high Yielding Saving Accounts
Before opening an account, research the minimum fee and deposit amount. Doing your research will enable you to select an account that meets your financial goals while offering safe storage of your hard-earned money, thereby making ideal investments that yield dividends over time! To know more, you can visit the website to find out about high-yielding saving accounts. 
Invest In Real Estate
Real estate investments can be extremely rewarding and successful if approached with the proper mindset and knowledge. Real estate investment success depends upon conducting thorough research into the market as a whole and being aware of current market trends. Knowing how to identify quality investment properties, manage finances responsibly, and navigate legalities are all skills essential to any investor's success in the real estate investment industry. Real estate investing requires patience. Although quick gains may be possible, often more effective, is holding onto properties for several years and earning steady streams of income over time. With proper preparation and due diligence, real estate can become an incredibly profitable and fulfilling path of investment.
Invest In Stock Markets
Entering the stock market can be daunting for those just getting started. And having an in-depth knowledge of its fundamentals is critical for long-term success. Step one is conducting thorough research and understanding individual stocks as well as larger market trends and economic indicators. Assess the risks and rewards of various investment options available to you while considering factors like company financial health and growth potential. You should also be informed on current events and news that may impact the market, as this can have an effect on your investments. Carefully creating a disciplined investment plan and outlining your approach is also key in successfully navigating through stock market volatility to ensure you reach your financial goals.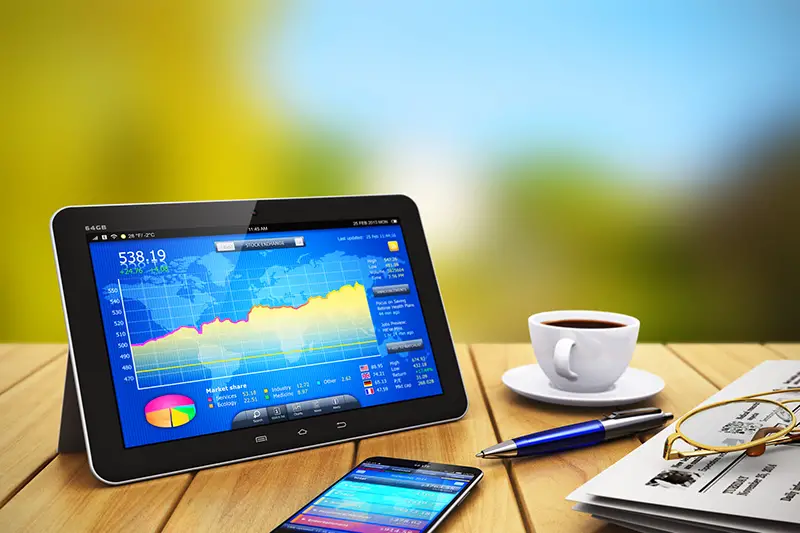 Invest In Cryptocurrencies
Cryptocurrencies are digital currencies that are decentralized and operate on a secure, distributed ledger known as a blockchain. Cryptocurrencies have become increasingly popular in recent years, with Bitcoin being the best-known example. Cryptocurrencies may seem risky at first glance, but they can make for an attractive investment option, provided you understand their risks. Prior to investing in cryptocurrencies, it's crucial that investors devote enough time and energy to do adequate research. Consider researching questions such as, what is Avalanche (AVAX), and how does it compare with other digital currencies? You'll also need to consider the various wallets and exchanges available, as well as any regulations surrounding cryptocurrency investments. By carefully considering all the pros and cons of cryptocurrencies, an informed decision can be made and potential profits gained.
Invest In Mutual Funds
Mutual fund investing can be an excellent way to diversify and potentially increase your returns. Mutual funds are stocks, bonds, or other securities that are managed by professionals on behalf of investors. By investing in a fund instead of individual stocks, you can benefit from their collective performance without needing to oversee it yourself. Before investing in mutual funds, it is crucial that you thoroughly research each fund's management fees, performance against similar funds, risks associated with them, and any tax implications they may bring. By researching different funds thoroughly and considering your specific requirements as an investor, you can make sound decisions and maximize returns.
Invest In Commodities
Commodities, which include oil, gold, and wheat, are used by individuals for daily life purposes; and offer investors numerous investment strategies when it comes to investing in them. Before beginning an investment plan in commodities, investors must thoroughly understand each strategy available as well as any associated risks before proceeding. In order to be successful at commodity investing, investors need to stay abreast of market trends, news reports about the underlying commodity as well as geopolitical events that might impact prices. Understanding basic supply and demand concepts will enable investors to make smart investment decisions when it comes to investing in commodities. When demand exceeds supply, prices rise quickly – providing potential lucrative investment opportunities for those willing to act swiftly.
Invest In High-Yield Savings Accounts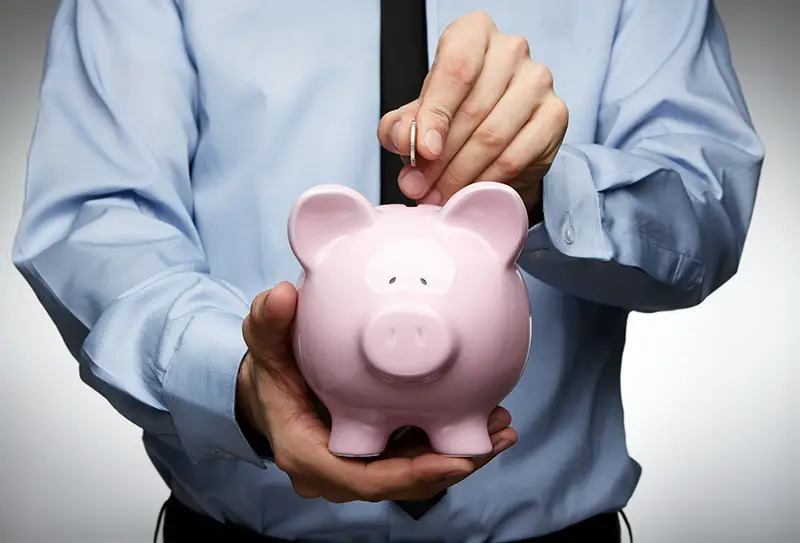 High-yield savings accounts offer higher interest rates than traditional bank savings accounts, giving you more returns on your money. Although investing in these high-yield accounts is less risky, and provides a smaller return on investment than stocks or other assets, managed correctly, they still can provide decent returns. When searching for the ideal high-yield savings account that best meets your needs, be sure to compare the various interest rates offered by banks and credit unions before selecting one. Also, make sure that fees and minimum deposit requirements are researched prior to opening the account. Doing your research will enable you to select an account that meets your financial goals while offering safe storage of your hard-earned money – making high-yield savings accounts ideal investments that yield dividends over time!
Invest In Exchange-Traded Funds (ETFs)
Exchange-traded funds (ETFs) are investment vehicles that track a collection of assets such as stocks, bonds, or commodities. ETFs provide an affordable way to diversify your investments by giving investors exposure to multiple asset classes, making them particularly helpful for investors with limited funds. Furthermore, ETFs provide greater liquidity compared to traditional mutual funds. When choosing exchange-traded funds as your investment choice, investors should pay attention to factors like expense ratio, liquidity, tracking error, and underlying holdings before making their decision. With knowledge about ETFs and their risks, investors can use them effectively both to diversify their portfolios and reduce risks in general.
Invest In Small Businesses 
Investing in small businesses can be an excellent way to diversify your portfolio and achieve higher returns. However, there are risks involved such as the failure of the business or its inability to keep up with changing markets and consumer needs. Therefore, before making your decision to invest, it is vital that you perform due diligence on the company before investing in it – including its management team, financials, product or service offerings, and growth prospects. Also, understanding how much money you will be able to earn from the investment and any associated taxes or fees can help you make an informed decision. While investing in small businesses may prove rewarding, it's essential that you conduct thorough due diligence to assess all potential risks and opportunities before committing yourself to anything.
Invest In Fixed Annuities
Fixed annuities provide guaranteed income during retirement, making them an appealing investment option for those seeking a secure way to grow their money over time. Investors purchasing fixed annuities will typically enter into an agreement with their issuer whereby they make regular payments in return for a guaranteed income stream in retirement. However, it's essential to understand how your contributions will be taxed before investing – one potential drawback of fixed annuities lies in their inability to keep pace with inflation over time, so do your research thoroughly before making your choice.
Invest In Bonds
Bonds are debt instruments that enable investors to generate returns by lending funds directly to governments or companies in return for interest payments, making bonds an appealing investment option for anyone seeking to diversify their portfolio and secure steady sources of income. While bonds typically offer higher returns than savings accounts, they can also be riskier, with the potential for a loss of funds. Before investing, investors must thoroughly comprehend the various types of bonds and their associated risks. Bonds from major companies or the government tend to be considered safe investments, but it's essential that investors research each bond's terms thoroughly prior to making a decision.
Final Thoughts
Assessing your risk tolerance and diversifying your portfolio is key to successful investing. There are various investment options available to individuals at every stage in life, from fixed annuities to bonds, stocks, ETFs, and small businesses – it is vital for investors to research each option thoroughly prior to making any commitments. As an investor, you also need to understand both the associated risks and rewards before investing any of your money. Armed with knowledge and a diversified portfolio, investors can secure their financial future, achieve their long-term goals, and reach a level of financial freedom that sets them up for a bright retirement.
You may also like: S&P Gallery Top Tips For Successful Art Investment
Image source: Depositphotos.com