Click here to get this post in PDF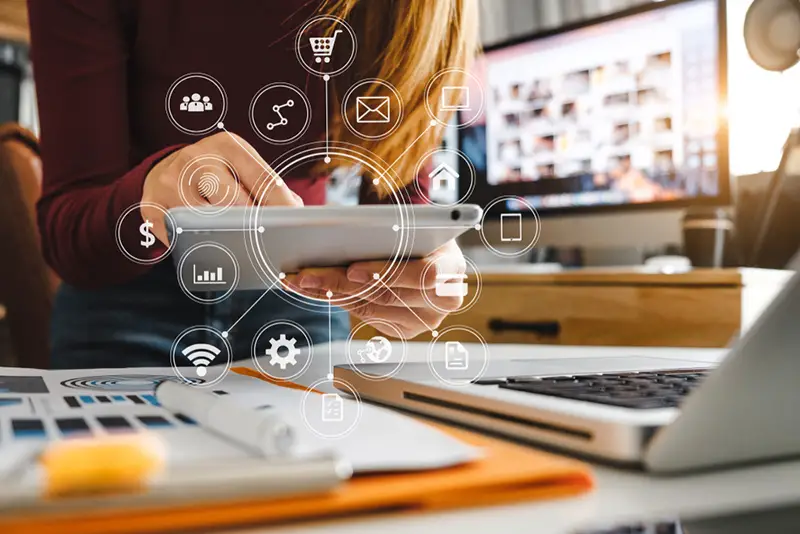 Succeeding as a personal injury lawyer requires you to not only have a good practice but a sustainable marketing presence that doesn't cost you too much money or alienate others in the community. Thankfully, creating sustainable marketing for personal injury lawyers isn't a significant difficulty if you follow the simple tips below and integrate them into your business operation ASAP.
Focus on Digital Marketing 
Digital marketing remains the king throughout the business world for a reason – it is inexpensive compared to many other types and almost always more effective. Although you shouldn't ignore the benefits of television, radio, and print ads, digital marketing has the potential to transform your business in a myriad of ways. A few various elements you'll need include:
Strong Landing Pages – A landing page tells your customers what to expect from your business and how you can help them. They should feature easy-to-read fonts, pictures that draw the eye, and other elements that make your pages feel more comfortable and easier to understand. 
Location Pages – If you serve a broad range of various communities, you need location pages to focus on these areas. For example, if you provide personal injury help throughout Texas near Austin, make sure to research the different suburbs you can focus on. 
High-Quality Content – Content like blogs, description pages, interviews, step-by-step pages, and more should form your content background. A personal injury lawyer should research questions that their clients ask and create pages that answer those questions, such as pursuing a personal injury lawsuit. 
Lead Conversion Help – Your website should convert "leads" or get people to contact you for help. Lead conversion often takes the form of a call-to-action text that directly asks the reader to call a company, though it can also take on many various forms in many other scenarios. 
Once you understand these concepts, you can begin creating a sustainable marketing strategy that provides long-term benefits and doesn't cost you excessive amounts of cash. The nice thing about digital marketing is that you can cut many of these elements or refocus your money into other areas, boosting their capabilities and making them easier to handle for your needs properly.
Understand the Purpose of Your Marketing 
Too many businesses start their marketing without really understanding what they are trying to accomplish. This issue is serious because it often causes them to take steps that don't help them out, causing real cash flow troubles that make it unsustainable. Here are a few questions to ask before you begin:
Who are you trying to target?
What is the purpose of your marketing?
How do you plan on marketing?
Do you have any history with other marketing options?
Are you willing to spend money on this process?
In what ways does your competition market?
While it isn't a good idea to play "catch up" with your competitors, i.e., trying to do what they do transparently, you can at least utilize similar techniques. For example, don't go toe-to-toe with a personal injury lawyer whose marketing shows they're specialized in car accidents but, instead, focus your marketing on your expertise levels, such as handling wrongful death cases. 
Consider Customer Reviews
Good customer reviews are one of the most sustainable marketing concepts imaginable. They are free, easy to display on your website, and can showcase your benefits to those who need your help. In the legal profession, reviews like these are critical because they showcase how you work with others. Good customer reviews should:
Highlight what you do right 
Create communication between you and customers 
Increases your SEO presence 
Boost your search result situation 
Don't worry if you end up getting a few negative reviews. Instead, use them as a chance to show off your customer service skills. For example, you can respond to the reviews and offer to help out via a partial refund or by providing legal advice in another matter. This shows other readers that you are attempting to address problems, making you feel like a more trustworthy lawyer at the same time.
Set Up Social Media Marketing
Social media may seem like a childish way to market for many personal injury lawyers. However, the unique connection that it provides you and your customers makes it one of the best ways to create a sustainable marketing presence. It offers many benefits, such as how it is:
Very inexpensive and sustainable 
Diverse and adaptable to many needs
Popular with many young customers
Easy to change with minimal troubles 
Your social media marketing needs to have specific goals, such as creating positive stories out of personal injury situations. You're telling stories to your customers, making sure that you make yourself and your practice feels open and human. Doing so will help to make it easier to reach out to potential customers.
Also read: The Top Benefits of Consulting Marketing for Legal Firms
Image source: Shutterstock.com