Click here to get this post in PDF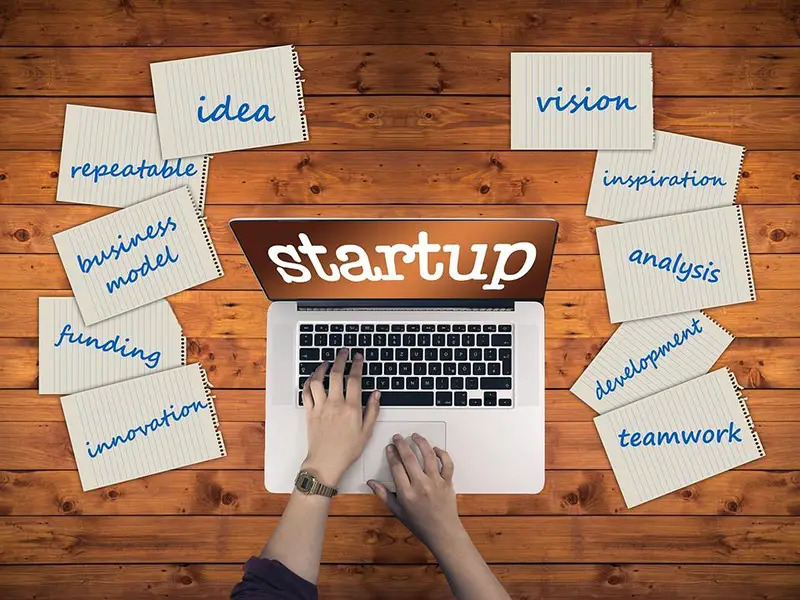 Seeking motivation and invaluable resources from more established innovators and investors that share your startup's values is one way to keep your startup on the right track. Keeping updated with the modern market demands, active networking with industry players is paramount. Attending niche-specific events and conferences for startups is the best way to reach out to a large number of investors and gain exposure. In 2022, investors are flocking to these events to share new ideas and learn from their international counterparts. 
Slush
November 17th and 18th, 2022.
Venue: Messukeskus, Helsinki, Finland.
Organizer: Sauna 
The event's goal is to help entrepreneurs find solutions to common marketplace issues like finding new talent, generating leads, increasing brand awareness, rewarding employees, and collaborating with other startups. The Slush event attracted 8,800 business people last year. Many commercial centers, including Paris, Stockholm, London, Singapore, Tokyo, Trondheim, New York, and Berlin, have been inspired by the event. The event will be held in Finland this year, and thousands of entrepreneurs will be connected to the resources they need to shape the future of their brands.
Among the expected speakers are Tony XU-Co-founder and CEO; Miki Kuusi-Co-founder and CEO; April Koh-Co-founder and CEO; Renate Nyborg-CEO; Peter Carlsson-Founder and CEO of Northvolt; Johnny Boufarhat-Founder and CEO of Hopin; Taavet Hinrikus- Co-founder and Chairman of Wise and Markus Villig – Founder and CEO of Bolt.
SummerSaas
Schedule: 11:30 a.m. to 7:30 p.m., June 9, 2022
Location: Online
Organizer: Flashpoint 
SummerSaas specializes in new Software as a Service brands in Europe, Israel, and Finland. SummerSaas 2022 will include an investment forum, pitch sessions, and corporate panels. The investment forum will primarily target venture capitalists and investors. David Kezerashvili, Entrepreneur and VC, is one of the participants of SummerSaas this year. The pitch sessions will feature new investment ideas, while the corporate panels will look at where corporations are investing and what technologies they are looking for. The conference will also feature a live-chat networking lounge where attendees and Flashpoint members can connect. This year's event will give Ukrainian tech startups the opportunity to compete for a monetary prize and proceeds from ticket sales. It will feature 6 pitching sessions and speakers from: 
Vertical SaaS: Portfolio, Superhero Capital, Inventure, Credo Ventures, and LauchHub Ventures.
Horizontal SaaS: FilRouge, GR Capital, BrightCap Ventures, 500 Startups, and SpeedInvest.
Developer Tools: Early Game Ventures, Dell Capital, Inovo Venture Partners, and Presto.
New Economy: Lighthouse Ventures, Day One Capital, Cherry Ventures, and 3VC.
Fintech Pitch: UNIQA Ventures, OTB Ventures, Market One Capital, Venture Friends, and Oktogon VC.
Tech Startups Operating in Ukraine: Private Equity Association (UVCA), Ukrainian Venture Capital, Vendep, and SMOK VC.
Collision Summit 
June 20th to 23rd, 2022
Venue: Enercare Center in Toronto, Canada
Organizer: Web Summit
Commerce, data, lifestyle, and developers are just a few of the topics that will be discussed at the Collision Summit conference, which will feature over 400 speakers. According to the event's official website, over 33,000 people are expected to attend this year, including over 1,250 startups, 850 investors, and 200 partners. Speakers in the past have included Nicole Kidman, Ryan Reynolds, David Beckham, and Mark Ruffalo. 
Hub.berlin Conference
June 22nd and 23rd, 2022
Venue: Funkhaus in Berlin, Germany
Organizer: Bitkom
Hub.berlin, one of Europe's most anticipated conferences, brings together investors from the fastest-growing technology startups as well as experts in fields such as politics and science to share ideas and experiences. Based on previous conferences, this year's event is expected to attract 1000 to 5000 attendees and 100 to 500 exhibitors. Complementary events include club nights, escape rooms, pub crawls, digital art exhibitions, workshops, and live tech showcases.
You'll hear from people like Lisa Jackson-Vice President, Environment, Policy, and Social Initiatives, Apple; Rev Lebaredian-Vice President of Omniverse and Simulation Technology, NVIDIA; Prof Gordon Cheng-Chairman for Cognitive Systems, TU Munich; Dr. Tamaz Georgadze-CEO & Co-Founder, Raisin DS; Scott Chacon-CEO & Co-Founder, Chatterbug; Dr. David Chaum-CEO, xx network; Achim Berg-President, Bitkom; Anna Alex-CEO, Planetly; and Rolf Buch-CEO, Vonovia.
Dublin Tech Summit
June 15th and 16th, 2022
Venue: Dublin Convention Center, Ireland
Organizer: Dublin Tech Summit 
Digitization, information technology, data centers, big data, financial technology, music technology, the Internet of Things, and peer-mentorship between startups are among the key focus areas of this year's Dublin Tech Summit. The event is expected to draw 10,000 people and 200 exhibitors. The event will feature global heavyweights like Douglas Terrier, Chief Technology Officer at NASA; Cassie Kozyrkov-Chief Decision Scientist at Google; Mihai Alisie, Co-author of Ethereum; and PJ Hough-Chief Product Officer at Citrix.
Recap
Each of these events provides a curated audience for innovators to showcase their brands and possibly win financial support, among other resources. Startups will also get the opportunity to network with key players who can assist their brand in growing past the seed stage.
You may also like: A Guide to Planning a Corporate Event in Abu Dhabi: 6 Tips From the Pros