Click here to get this post in PDF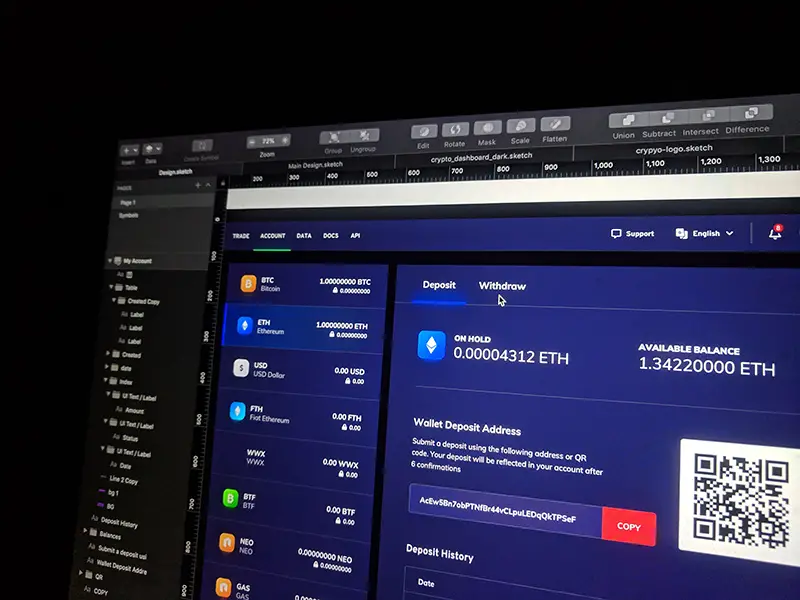 The Crypto marketplace is the hub of uncertainty. The market trends are almost always changing, and it seems the most complex task if you are new. But people are used to the fluctuations now, and as the revenue is significant, they find other ways to make the trade work. Bitcoin is one of the best examples that people are not ready to give up on their digital currency trading. Bitcoin reached an astounding $68,000 near the second quarter of 2021. Then, when the year ended, it crashed down to $21,000. It shook people initially, but after that, they returned to investing heavily in the currency. The reason for the currency's prevalence is that it is the first currency that started the crypto market and is being accepted as a means of a transaction by many franchises and small businesses. 
If the fluctuations and tribulations trouble you, you can always opt for staking cryptocurrency. It is beneficial because you won't have to look for sudden market changes. Instead, you'll have a goal: I'll sell my commodities if the currency reaches value A in time X. Else, I'll continue my trade and wait for the right opening. But ensure you don't hold on to your money for too long. Otherwise, it will significantly lose its value. If a currency's value isn't rising as much as you want, sell it off and look for another trading option.
We have gathered some of the cryptocurrency outlets that are the best for staking in the upcoming year.
1. Solana – SOL
Solana is less talked about, but this new cryptocurrency has the best advantage: wide scalability. It is an efficient and accurate blockchain that can be used for various tasks that are often not found in other currencies' blockchains. SOL has lower fees as compared to others and the best transaction speed and performance. The staking of Solana is possible via hundreds of nodes, which helps its users earn 6% annually. Staking is popular in the Solana medium because 76% of its supply will surely get locked up, which is pretty impressive. Another perk is the ability to stake the cash straight from a hot/hardware wallet.
2. Ethereum -ETH
This is one of our favorite currencies. Ethereum falls a bit short behind Bitcoin, but the developers are also trying their best to beat the competition. Recently, Ethereum launched a new version with three major updates, including better response towards the environment, faster transaction speeds, and less fee. The proof-of-stake network seems to be working well, and people are happy with the new changes. For staking, people can do it individually or opt for delegation, which most centralised exchanges support. If done correctly, users can expect rewards of 4.8% per annum. Ethereum is here to stay, so if you are looking for low-risk options, you can surely stake here.
3. Polygon – MATIC
This layer-2 network is exceptional for scaling Ethereum. Its compatibility is possible with protocols and dApps that are available on the network. Traders can hold MATIC coins as an authenticator to earn bigger rewards. Polygon has an exceptional transaction speed with 50,000 TPS, and it remains the best choice for developers who want highly scalable options. The staking rewards have an appealing rate of 5% per annum. Additionally, 38% of MATIC is locked up for staking, which makes it a great contender for 2023.
Conclusion
The list given above is one of the best and safest currencies for low-risk staking. You can save yourself from abrupt market changes and trips by staking your currencies. As said before, make sure that you don't hold your currency for too long, or you won't be able to gain the profit you expect. Keep yourself updated with the news and changes regarding the cryptocurrency you are staking. You can visit bitcoin code for current rates and options to open a cryptocurrency account.
Disclaimer: This article is not intended to be a recommendation. The author is not responsible for any resulting actions of the company during your trading/investing experience.
About The Author
This article is written by Arisha Tariq. She is a professional content writer who enjoys writing on a variety of niches, including blockchain, digital marketing, eCommerce, sports, and lifestyle. 
You may also like: How to Grab Knowledge about Profitable BTC Trading in France?
Image source: Unsplash.com