Click here to get this post in PDF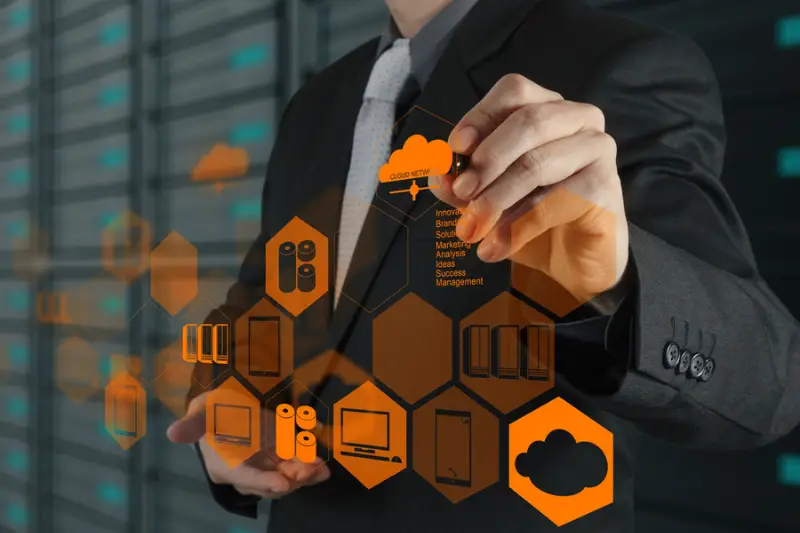 As of 2022, the worth of the global cloud computing market was more than $480.04 billion, where 94% of enterprises are using some cloud service. These stats indicate that organizations are rapidly migrating toward cloud-based platforms for efficient operation management. 
However, this migration comes with a fair share of risks, and businesses must be aware of these security threats before taking the leap of faith. 
This blog will take you through cloud migration and the security risks and vulnerabilities attached to the process. Let's dive in: 
What is Cloud migration?
On-premise setups are not effective enough to meet the dynamic demands of a modern IT infrastructure. To help organizations scale business, save expenses, get better flexibility, and enhance overall operational efficiency, migrating services to a cloud-based platform is the move. 
So, businesses move their data, application, services, and infrastructure to the cloud instead of using on-premise servers. It is much more flexible and cost-effective as compared to the traditional approach.
Why migrate to some cloud-based platform?
Cloud migration helps to meet the shifting demands of today, as cloud based-platforms are much more flexible and offer a wide range of cutting-edge technologies. One of the most crucial aspects of migrating to cloud services is cost-effectiveness. 
It eliminates up-front hardware costs, and the pay-as-you-go model enables organizations to only pay for the resources they consume. Physical storage and maintenance requirements also decrease exponentially while improving scalability. Thus, migrating to cloud-based platforms has multiple benefits and offers an efficient way for organizations to manage operations.
Cloud migration: Risks, Threats, & Vulnerabilities
As businesses keep growing to accommodate dynamic customer demands, the attached security risks also increase. Complexity in the implementation can introduce security gaps, leading to full-blown cyberattacks if mitigated promptly. Here are some of the most common cloud migration threats:
1. Data loss
When we talk about cloud migration, we are talking about large amounts of data, and moving data of this scale can be complex. There is always this inherent risk of data loss or corruption whenever we transfer files from one source to another, and this risk is just amplified when it comes to the cloud. 
Solution:  Ensure your cloud service provider enforces robust backup and data recovery mechanisms. Regular data backups (physical and on the cloud) are crucial to ensure data availability constantly.
2. Misconfigurations
Misconfigurations are often the result of human error while migrating data onto a cloud-based platform. Poor configurations for cloud settings can leave your organization's data entirely vulnerable to cyber attacks.
Solution:  Security audits and automated security tools are essential to detect and rectify misconfigurations.
3. Ransomware attacks 
A ransomware attack is where hackers can encrypt sensitive operational information and demand high payments for decryption. A cloud ransomware attack happens because malicious actors compromise weak access controls and infiltrate an IaaS environment. 
Solution: Malware analysis tools, intrusion detection systems, vulnerability assessments, and general awareness regarding cloud security best practices are essential to avoid such cyberattacks. 
4. Insider threats
Security threats can even come from within the organization from people trying to sabotage operations or for some financial gain. However, it could also result from unintentional mistakes and security slip-ups (weak passwords, unencrypted data, etc.).
Solution: Implementing access control like role-based access control or the principle of least privilege can help limit access to sensitive data. Further, employee training can also help educate people about security practices. 
5. Regulatory compliance
Organizations may find knee-deep in regulatory compliance issues when migrating to cloud services. That is because, for different vendors, data privacy laws, storage methodologies, and other practices may not align with the region's standard. 
Solution: Compliance assessments and audit trails help cloud providers follow a set security standard to avoid fines and reputational damages. 
6. Reduced control 
Transferring data to the cloud also implies that organizations lose some control over the said data, infrastructure, and security policies. Businesses have to share responsibilities with the cloud service provider (CSP). 
Solution: Organizations must research thoroughly before selecting a cloud service provider and ensure that their security practices and policies are transparent.
7. Increased complexity
Cloud migrations can be intimidating because the principles are different in the cloud, and if there are multiple service providers, the complexity will increase exponentially. Because tools and techniques differ for other vendors, working around all these issues can introduce complexity and security gaps. 
Solution: Cloud management and automation tools enable businesses to get a centralized interface to manage multi-cloud complexity. Split tunneling can also help by directing critical cloud traffic through a VPN for added security and reduced complexity.
8. Unclear migration strategy
When businesses are trying to shift to a cloud service provider, they should invest significant time and resources to develop a clear migration strategy. Because if the migration process is not well thought out, it can lead to delays, data loss, and security gaps in the infrastructure. 
Solution: Developing a complete migration strategy, including post-migration monitoring, is crucial to avoid data loss.
9. Vendor lock-in complications
If an organization becomes highly dependent on a single cloud service provider, it will be challenging to switch to another vendor. Unique features, APIs, and tool dependence can all be reasons behind a vendor lock-in. If the cloud provider suddenly goes out of business, it would create even more complications. 
Solution: Using open standards, multi-cloud solutions, and design principles to ensure portability can always help mitigate vendor lock-in. Further, as data travels between different vendors, a no-log VPN can help enforce complete data privacy and secure transfer.
Conclusion
While it is true that cloud migrations can help companies attain flexibility and scalability (at lower costs, too!), many security complications can also arise as a result. Issues like data loss, vendor lock-in, cyberattacks, complexity, etc., must be efficiently monitored and detected to ensure that organizations do not suffer monetary or reputational damages due to this shift. 
About the Author
Anas Hassan is a tech geek and cybersecurity enthusiast at PureVPN. He has vast experience in the field of digital transformation industry. When Anas isn't blogging, he watches the football games.
You may also like: AWS cloud security- All you need you know
Image source: Depositphotos.com