Click here to get this post in PDF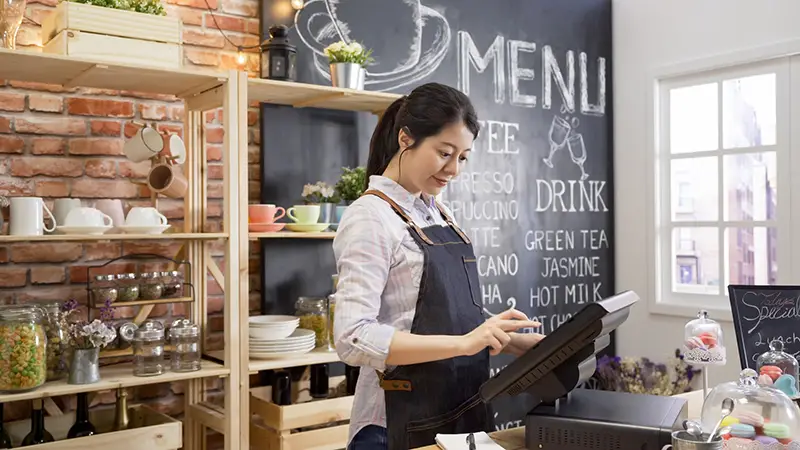 The retail industry has experienced a seismic change over the past year. This year, online retailers are making more sales as people get more comfortable with placing orders and waiting for their products to be delivered from the comfort of their homes. 
Meanwhile, there was a time when you weren't allowed to physically visit your respective retail shops as a measure to reduce the spread of the coronavirus. It was at this moment that retailers decided to move their products online.
Thankfully, physical shopping is coming back as 2022 progresses. With the previous restrictions lifted, retail shops have made some changes in their strategies. 
Here are the top seven retail fitout trends to look out for in 2022:
1. Technology
Technology is now essential in the retail shopping experience as it provides entertainment and convenience. To improve your customers' shopping experience, consider upgrading your technology. It'll enable you to recognize patterns and trends in data to enhance your decision-making.
Furthermore, you can use technology to access real-time insights and monitor in-store behaviours. Also, designing your commercial fitout shop is now easier with the help of artificial intelligence (AI).
With AI, the possibilities are endless—from life-sized interactive holograms to robotics that can perform shelf analytics, floor cleaning, and material handling to interacting with customers.
2. Cashierless Shopping
The cashierless trend has proved successful, and many retailers have embraced it. All you need is sensors and cameras to monitor the activities of your shoppers and track them as they make purchases. Customers are then automatically billed when leaving the premises.
Previously, cashierless shopping was only used by some convenience stores. This year, however, more and more profit-oriented retailers are going for this option.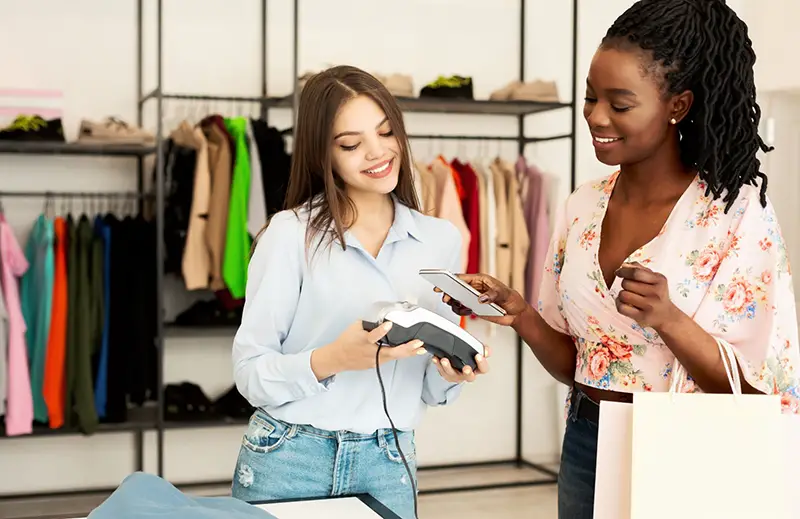 3. Sophisticated Merchandising
Sophistication is one of the many store design trends that retailers are adopting in 2022. Previously, ensuring your store was fully stocked was the way to go. But now, you'd want to focus on offering your customers a more sophisticated shopping experience. It may mean better refinement and finesse in the display and the overall retail shop design. 
On the other hand, you don't need larger display spaces as more customers are shifting to online purchasing. Therefore, mix it up with e-commerce to offer your customers different purchasing methods. Sophistication creates convenience and, as a result, attracts more loyal customers.
4. Home-Like Designs
You'd want your customers to be more comfortable and safer, and creating an attractive home-like design is one way to go about this. Consider changing your store design into something more inviting to improve your retail business. Doing so can attract a bunch of new loyal customers and, at the same time, maintain the existing ones. 
Many designer brands have capitalized on this trend by incorporating it into retail shops. The idea is to create a friendly atmosphere for your customers, so they'll always want to spend as much time shopping and exploring your new designs.
5. Omni-Channel Commerce
Omni-channel shopping is now taking over. It seeks to create a connection between in-store and at-home shopping experiences. For this, you may want to integrate quick recovery codes all over your shop. This will make it easier for your consumers to access their accounts online. 
Also, it would help if you could add or improve pick-up sections where your customers can collect their products ordered from your online sites.
6. Flexible Retail
Most retailers have adopted this retail fitout trend in the past few years. The idea is to focus on experiential retail and sync with online offerings while frequently shifting your location to be more attractive. There's no reason for you to be stuck in one place and lose value as you watch your customers walking into the store next door that's not even a month old.
As a digital brand, you need to be much more flexible to get a better reach. After all, you can serve all customers online, irrespective of their location. Your brand should be capable of changing the experience it offers and swap locations as you continue to reach a larger audience. 
7. Personal Brand Storytelling
Personal brand storytelling is one of the retail trends to use to showcase your product's value. It encompasses all the facts and feelings you create. It also defines your objectives, beliefs, and purpose, and outlines your short-term and long-term goals. 
With a good brand story, you'll become more confident and impact the future of your brand. Moreover, personalizing your brand story will help you maintain your existing customers and attract new buyers as you connect with them. 
Here are some tips to help you create a good and authentic brand story:
Identify your short-term and long-term goals.
Outline your values, mission, and vision statement.
Create a niche around your expertise.
Define your target market.
Conclusion 
With the rising competition, traditional retail operations strategies are proving incompetent. To better position themselves in the minds of consumers, retailers are now adopting retail fitout trends. So, don't be left out; integrate some or all of the trends mentioned. And watch how your brand skyrocket above all of your competitors. 
You may also like: 7 Inspiring Retail App Trends to Drive Mobile Sales
Image source: AdobeStock