Click here to get this post in PDF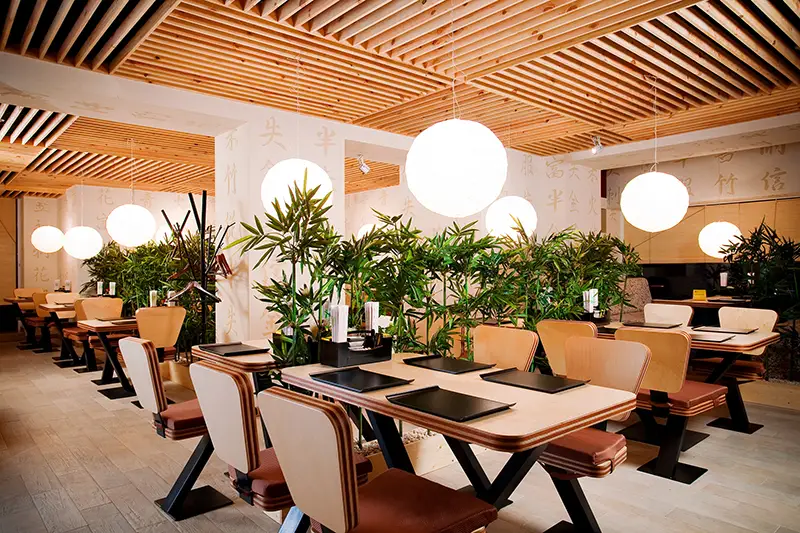 Running a small business has many advantages. But one of the downsides can be high energy prices.
In fact, according to recent research by the Government's Drilling Down Report, small businesses are spending £1.2 billion on energy. 
That money could be returned to the business rather than used by the utility companies' profit margins.
With this information alone, it's normal to be concerned about the rising cost of your business energy consumption. 
However, if you plan on running a small business for a long time, knowing the best places to find energy prices for your company is essential.
If you're struggling to pay your bills or want to switch suppliers, this article will walk you through the tips and tricks on stretching your business energy efficiency budget. 
Or you can also check out https://businessenergycomparison.com/ for more information.
What's the difference between an SME and a micro-business?
First, you have to determine if your company is an SME or a micro-business because there are some distinct differences between the two categories of business, which can impact your energy consumption.
The terms "small business" and "micro-business" are often used interchangeably, but there is a difference between the two. 
A micro-business is a business with fewer than five employees, while an SME is a company that employs between five and 50 people.
For instance, if you have less than five employees and don't have access to shared facilities like reception areas or meeting rooms, you may be able to reduce your energy costs by doing more work from home. 
This can reduce your usage as well as allow you to save money on travel costs and office space.
However, if you're running an SME, then certain things may prevent you from being able to reduce your energy usage by working from home. 
For example, suppose your business involves having a physical presence for clients or customers. 
In that case, this may mean that having no central office could make it difficult for them to find you or their packages if they need to contact someone urgently.
What are the best current SME gas and electricity tariffs for small businesses?
Unfortunately, the answer to this question is not so simple. 
The best tax for SMEs can vary. It depends on the type of business you are running, your location, and many other factors.
Could you switch to an SME energy tariff if you work from home?
Yes, you could qualify for a micro business tariff, but there are requirements. 
You need to use less than 100,000 kWh of electricity or 293,000 kWh of gas annually and have an annual turnover or cash balance sheet of no more than €2 million or employ less than ten people.
Most energy suppliers design specific SME tariffs for small companies with low electricity use. Therefore, they may not be available for every business and could only be offered by a few suppliers.
The number of employees working in the company and their salaries will determine the tariff, so it's essential to check if it's available before applying. The application process should be easy, as no complicated forms or other paperwork is required.
What should I do if my business struggles to pay its energy bills?
If you are a small business struggling to pay your energy bills, there are some steps you can take to reduce your consumption and save money.
First, see if you can get a better deal from your current electricity supplier.
Ask if they have other deals available if you're on a fixed tariff. If you're on a variable tariff, ask if any plans offer better value for money. If there aren't any, consider switching suppliers.
However, when it comes to switching, it would be best to remember that some suppliers will let you switch without paying exit fees or early termination charges.
Do I pay VAT on energy bills for my small business?
Yes, you'll need to pay VAT on energy bills for your small business in the UK.
VAT is charged at 20% on all goods and services in the UK. This includes electricity, gas, and water bills for your small business premises.
You must first register for VAT to claim back on business energy bills. If you're not registered for VAT but would like to start claiming back any VAT paid on business energy bills, follow our step-by-step guide on setting up a limited company in the UK.
Once you've registered for VAT (and are operating as a limited company), you can claim back up to 8% of your total annual expenditure via the Annual Investment Allowance (AIA).
The AIA allows businesses to claim capital allowances of 100% during their first year of trading. If you spend £100,000 on equipment or machinery over a 12-month period, you can claim back £24,000 (£100k x 8%) in capital allowances from HMRC.
When can I switch small business energy suppliers?
Switching your SME energy supplier should be a straightforward process. If you're on a deemed or default contract, where you've moved premises or held off renewing your previous one, you can switch at any time.
If you're in the renewal window—i.e., approaching the end of your current deal—you should compare small business energy prices as soon as possible to ensure you don't lose out on savings.
How to reduce your small business energy consumption?
According to the Department for Business, Energy & Industrial Strategy (BEIS), small businesses account for more than half of the UK's energy use.
Here are some tips for reducing your small business energy consumption:
Consult your energy supplier
Find out what support is available from your energy suppliers, such as grants and loans, for improving your efficiency. Your supplier should be able to advise on how you can get the best value from these schemes.
Switch off lights, computers, and other equipment when not in use
The average office worker leaves their equipment overnight – which costs £10 per month in electricity alone—reminding your employees to turn off lights when not needed reduces lighting costs by about 30%. It also helps to avoid overheating – which can damage equipment.
Save on heating costs
You can turn up the thermostat in summer and down in winter (if possible) and use natural ventilation instead of air conditioning or fans. If you don't have a temperature control system, ask if your supplier can install it before it becomes an expensive necessity.
Install a smart meter
You could also save money if your business has its meter installed by an energy supplier or network operator. This means you can track your usage more accurately than if you used an estimated meter reading instead.
Final Thoughts
It is a fact that business energy consumption costs money and many SME owners have many questions and concerns regarding this. 
The most common questions are outlined in this article. Following the above advice can save a lot of money on energy bills and prevent unnecessary waste. 
In addition, it is always good news to do your bit for the environment.
You may also like: Power Backup: Three Ways For Businesses To Secure Their Energy
Image source: Shutterstock.com