Click here to get this post in PDF
Introduction
You won't be surprised to read that starting (and running) a business is no easy feat. 
It requires an individual with a unique set of characteristics to navigate the challenges and uncertainties of entrepreneurship. 
Success and failure are often determined by the business founder – especially with the competitiveness in the 'start-up arena.'
Before we dive in and discuss the top 9 qualities every start-up entrepreneur should harness, let's peer into the importance of these traits and how to develop them.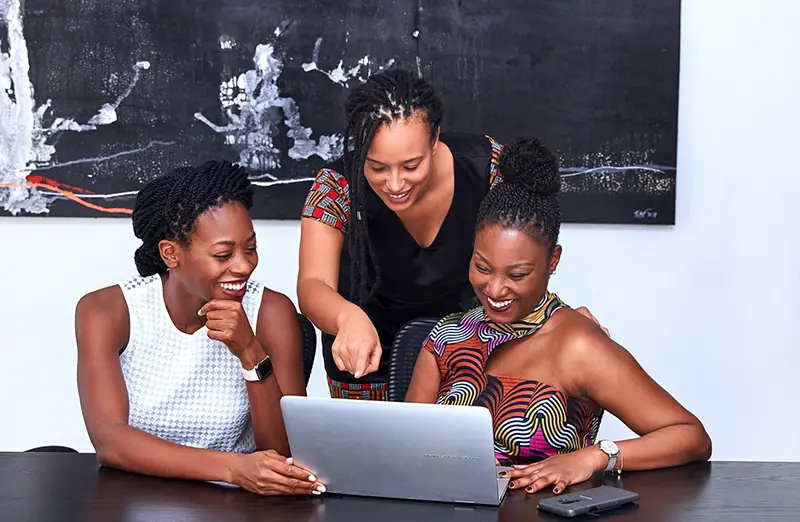 The Importance of Entrepreneurial Qualities
Entrepreneurial qualities play more of a significant role than you might think in determining whether a business will be successful (or not.)
They impact how an entrepreneur approaches challenges and opportunities and influence the business's overall growth and sustainability. 
By understanding and developing these qualities, aspiring entrepreneurs can better prepare themselves, and I think their chances of success skyrockets as a result.
Sometimes though, life does stand in your way. If you've got children and other responsibilities, you find yourself grabbing pockets of time here, there, and everywhere. 
Many successful businesses have been started by parents – don't let it put you off. I've started many businesses as a parent (twice with very young children).
I won't pretend it didn't have its tricky moments, but it also felt equally rewarding at times.
Top 9 Qualities Every Start-Up Entrepreneur Should Harness
1. Passion and Motivation
Passion is the driving force behind any successful entrepreneur. It fuels motivation, providing the necessary energy to overcome obstacles and persevere through difficult times. 
Successful entrepreneurs are committed to their business and are willing to invest significant time to ensure it succeeds…and the hard work too.
2. Adaptability and Flexibility
The business world is always evolving, and as a result, adaptability and flexibility are important. 
Entrepreneurs must be able to adjust their strategies and business models in response to market trends, changes in technology, and customer preferences. 
The simple fact is, if you embrace change and new ideas – success will come your way eventually.
If you are too arrogant to be adaptable, then it will take far longer.
3. Resilience and Perseverance
The entrepreneurial journey is filled with setbacks and failures. 
Resilient entrepreneurs bounce back from these challenges and continue to push forward with determination. 
Using your mistakes as an opportunity for growth and self-improvement hold part of the key to your success.
4. Creativity and Innovation
Learning to innovate is crucial.
Entrepreneurs need to think outside the box, constantly exploring new ideas to stay ahead of their competition. 
A creative mindset allows entrepreneurs to identify new opportunities and differentiate their business in a crowded market.
5. Decision-Making Skills
On any given day, entrepreneurs are faced with countless decisions, big and small.
Good decision-making involves carefully evaluating options, considering each outcome, and making informed choices that will be of benefit to the business. 
Strong decision-makers can think strategically and act quickly when necessary.
6. Leadership and Delegation
Running a successful start-up often requires the collaboration of a dedicated team. 
Effective leadership is essential for guiding this team towards a common goal and ensuring that everyone is working efficiently and harmoniously. 
A good leader knows when to delegate tasks, allowing team members to utilize their unique strengths and expertise, ultimately benefiting the business.
7. Networking and Relationship-Building
Building a strong network is crucial for start-up entrepreneurs. Developing relationships with other professionals in the industry, potential customers, and investors can open doors to new opportunities and resources. 
Skilled networkers can create mutually beneficial partnerships that help drive their business forward.
8. Time Management and Organization
Entrepreneurs are often juggling multiple tasks and responsibilities at once. 
Keeping yourself organized and putting a strong focus on your time management is essential. 
By setting priorities and creating systems for managing their workload, entrepreneurs can maximize their productivity and minimize stress.
9. Risk-Taking and Calculated Decision-Making
Entrepreneurship involves taking risks, but successful entrepreneurs know how to take calculated risks that have the potential to yield significant rewards. 
Making informed decisions that provide a balance between risk and reward is vital.
The Solopreneur vs. the Entrepreneur
A solopreneur is an individual who starts and runs a business on their own, without the support of a team or partners. 
Because solopreneurs are working alone, they also need to place great emphasis on their self-reliance, and be proficient at time management, not to mention multitasking, because of course – they're responsible for all aspects of their business.
Characteristics of Successful Entrepreneurs
In addition to the 9 qualities discussed above, successful entrepreneurs often possess several other key characteristics. These include:
A strong work ethic
Excellent communication skills
A growth mindset
A commitment to continuous learning
Emotional intelligence
Developing the Essential Entrepreneurial Traits
While some entrepreneurial traits may come naturally to certain individuals, many of these qualities can be developed and strengthened over time. 
Through harnessing self-reflection, education, mentorship and experience, aspiring business owners can get ahead by utilizing some of these traits.
When all's said and done though, nobody can perform perfectly all the time. Many self-made entrepreneurs say that their greatest success is made through the teachings of their biggest failures.
Admitting defeat and failure is an essential part of the process. Nobody can be the perfect accountant, negotiator, and digital marketer on the same day.
The most important thing is to ensure that all your mistakes are learning curves.
Conclusion
The entrepreneurial journey is fraught with many challenges, but by taking on board the qualities discussed in this article, start-up entrepreneurs can truly increase their chances of success. 
The business landscape is always changing. With advances in technology, artificial intelligence, and new marketing techniques surfacing each year – you will be required to mould, adapt, and keep learning for the entirety of your entrepreneurial career. It's great fun though, so keep learning and enjoy the ride.
Of course, the entrepreneurial qualities are just the tip of the iceberg. If you want more, you can read my top 101 tips to start and build your business.
FAQs
What is the difference between a solopreneur and an entrepreneur? A solopreneur is an individual who starts and runs a business on their own, while an entrepreneur may work with a team or partners to build and manage a business.
Can entrepreneurial qualities be developed, or are they innate? While some qualities may come naturally to certain individuals, many entrepreneurial traits can be developed and strengthened over time through self-reflection, education, mentorship, and real-world experience.
Why is networking important for start-up entrepreneurs? Networking helps entrepreneurs build relationships with other professionals, potential customers, and investors, which can lead to new opportunities and resources that drive business growth.
What role does risk-taking play in entrepreneurship? Risk-taking is essential to entrepreneurship, but successful entrepreneurs know how to take calculated risks that balance potential rewards and consequences.
What are some additional characteristics of successful entrepreneurs? Successful entrepreneurs may also possess a strong work ethic, excellent communication skills, a growth mindset, a commitment to continuous learning, and emotional intelligence.
Also read: Consider Some of the 5 Important Skills of a Successful Entrepreneur
About the Author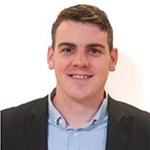 Adam Rood writes to readers at https://adamrood.com where he shares insights, tips, how-to guides and articles about starting a business following his 15 years of experience in the world of entrepreneurship.